July 28, 2017
7/28/17
News outlets buzzed about the status of women in the music industry this week. The Guardian explores why it is so difficult for women artists to reach the same level of super-stardom in the pop music industry as their male counterparts.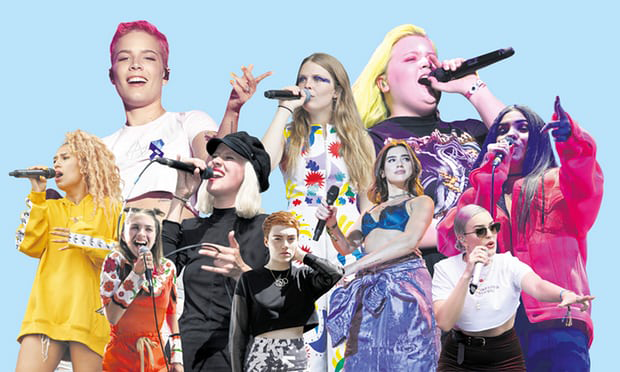 NPR releases their list of the 150 greatest albums by women in an effort to start a conversation and help rewrite the history of popular music.
Front-Page Femmes
The Washington Post features Equilibrium: Fanny Sanín, on view at NMWA.
art21 shares a video of Liz Larner discussing color distortion and Minimalist Tony Smith's influence on her work.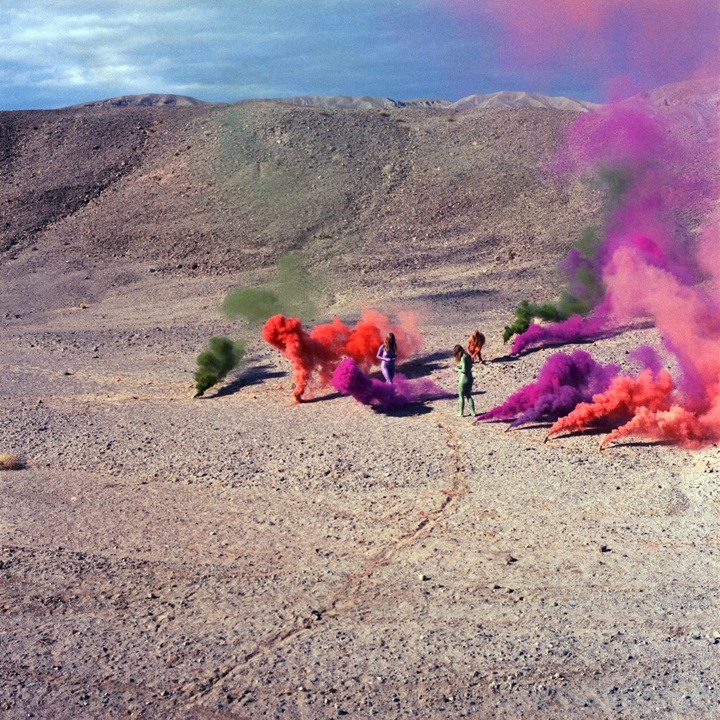 In reaction to destructive art by men, Judy Chicago created colorful smoke art. "There was a moment when the smoke began to clear, but a haze lingered. And the whole world was feminized—if only for a moment," recalls Chicago.
Elizabeth Peyton referenced photographs of Angela Merkel from the last 30 years to craft a portrayal of the chancellor.
Marguerite Humeau's latest series, "RIDDLES," explores surveillance in the modern age.
Jung Lee installs a series of neon light sculptures on foggy snowbanks and reflective beaches.
Marrie Bot talks about her best photograph, which depicts bath-time on an ancient pilgrimage through Andalucía.
Shaina Kasztelan's "candy flip gone wrong" aesthetic exposes commercialized femininity.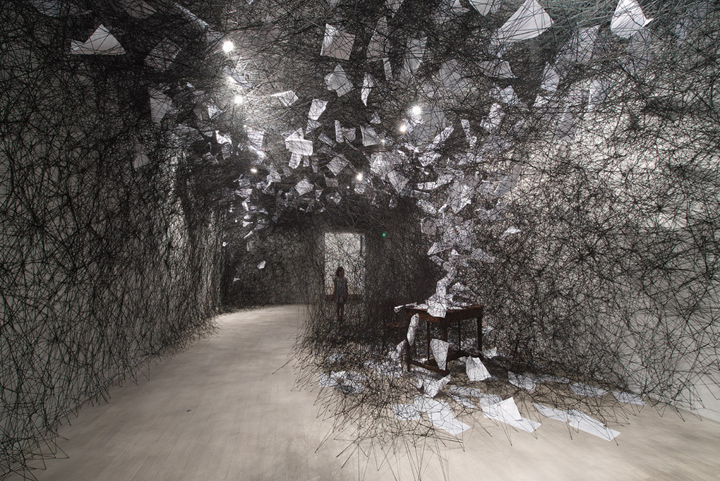 Under The Skin traces the trajectory of Chiharu Shiota's career of making large, ephemeral-looking installations incorporating performance and symbolic items.
Pussy Riot plans a new theatrical production exploring "the intersections of art, social justice, and prison reform."
Faith Ringgold stars in Cecile Emeke's new short film When The Ancestors Came.
Studies of recent box office successes of women-led films suggest a shift in representation is possible.
Photographer Scarlett O'Flaherty focuses on a "social documentary practice and slow-journalism through an anthropological approach."
The New Yorker explores science-fiction writer Octavia Butler's tenth novel, Parable of the Sower, and considers the dystopian classic's relevance to today's society.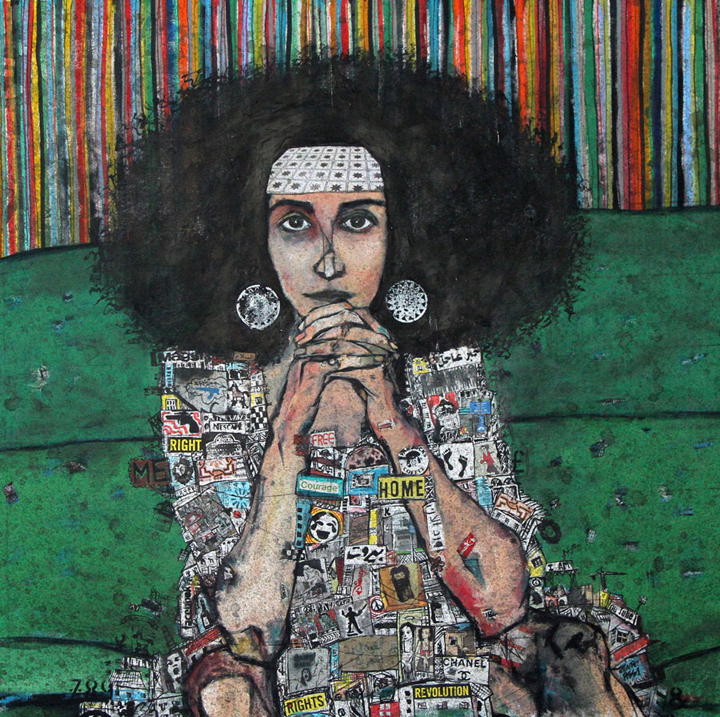 Shows We Want to See
Katzen Arts Center of American University will host I AM, an exhibition showcasing the work of 31 women artists from Iran, Jordan, Saudi Arabia, Yemen, Lebanon, Egypt, Iraq, Morocco, and more.
MoMA will highlight Tarsila do Amaral's modernist paintings celebrating Brazil's mixed culture, which laid the foundation for the Brazilian Neo-Concretists and abstract artists of the 1960s.
The Interference Archive features Take Back The Fight: Resisting Sexual Violence from the Ground Up, an exhibition of responses to gender and sexual violence through printed ephemera.
Revolution & Ritual: Three Mexican Women Artists at the Ruth Chandler Williamson Gallery at Scripps College presents work by Graciela Iturbide, Sara Castrejón, and Tatiana Parcero. The Los Angeles Times interviews Graciela Iturbide.