July 30, 2017
7/30/17
Baltimore-based artist Amy Sherald (b. 1973) spoke with attendees at NMWA's eighth Artists in Conversation program earlier this year. Designed as an intimate in-gallery discussion, Artists in Conversation offer visitors the opportunity to explore the museum and engage with artists and their works in the galleries. Sherald discussed her background, artistic process, and works featured in the museum, eliciting questions from program participants.
How did you first develop your signature backgrounds?
"I was trying to work my way through some ideas, and I actually tried to destroy a painting. I poured turpentine all over it and I just left it on the floor. I came back the next day and there were parts of it that had this speckling effect that I really liked. It's important that these figures don't exist in a space or time. I feel like the backgrounds work for that—they exist in a liminal space."
Can you talk about the way you portray skin color?
"In graduate school I was creating self-portraits. . . . I painted people in different colors. One was black, one was a raw sienna, and one was a yellow ochre. It was a way of deconstructing race and asking that question about what race means to us as a people. The gray was an under color and I decided to leave it. Mars black and Naples yellow make these beautiful skin tones. . . . Each [figure] is a different color because each background is a different color. Green comes through, blue comes through, pink comes through. It just worked."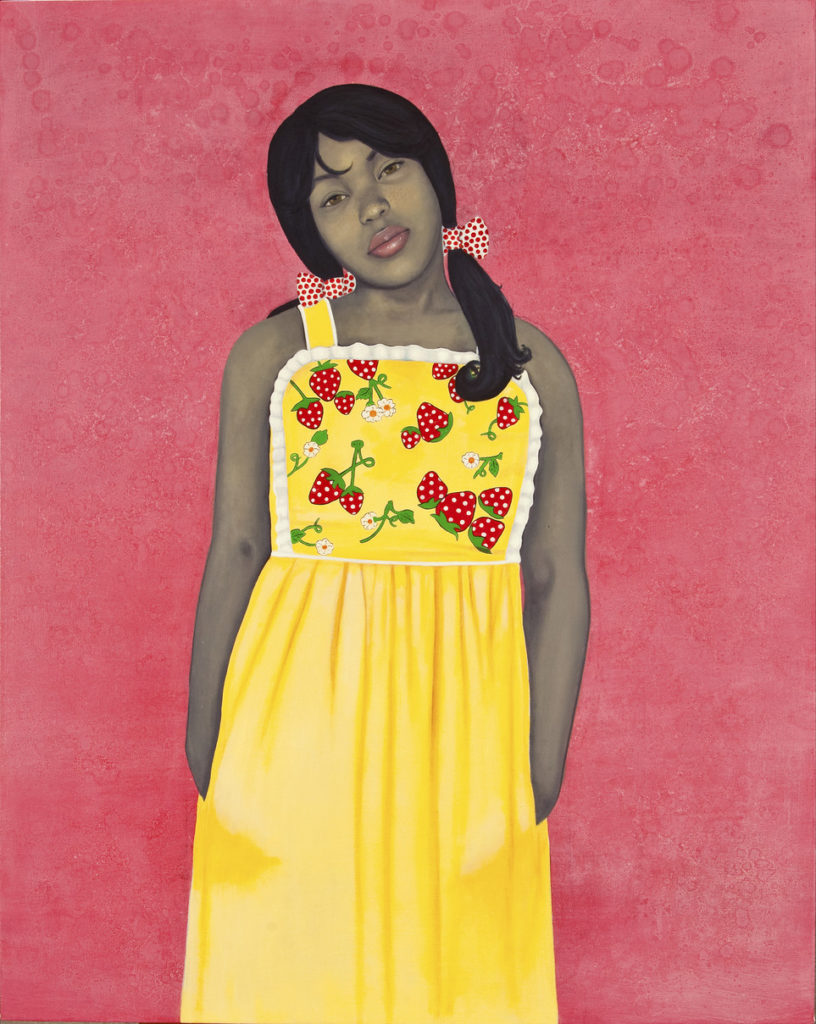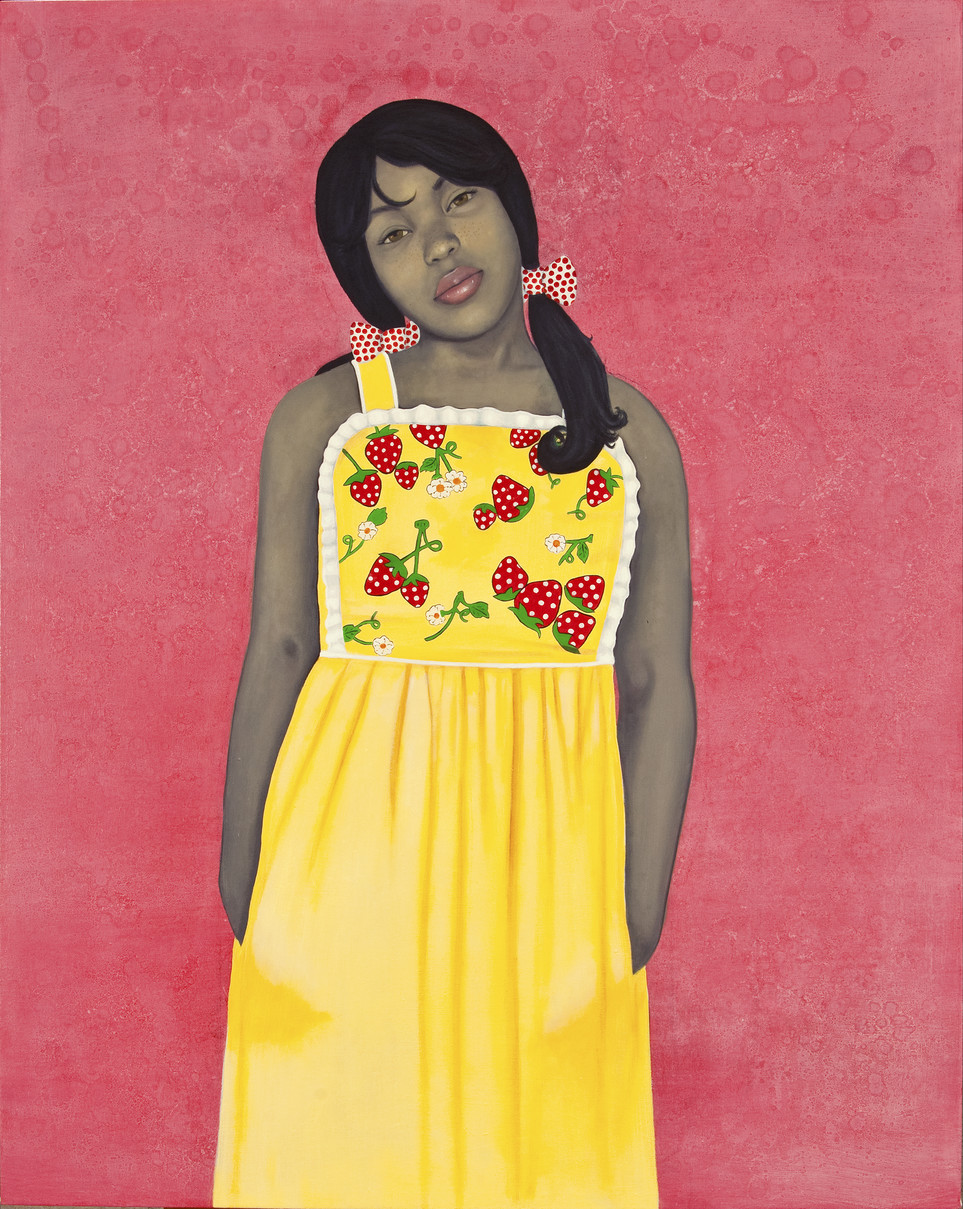 What was it like studying with Grace Hartigan?
"She was a great role model—especially the stories she would tell about what her life was like as a woman trying to be an artist, working with [Jackson] Pollock and [Willem] de Kooning, and the tension that was there…the way they would put her down sometimes. All those things were learning experiences.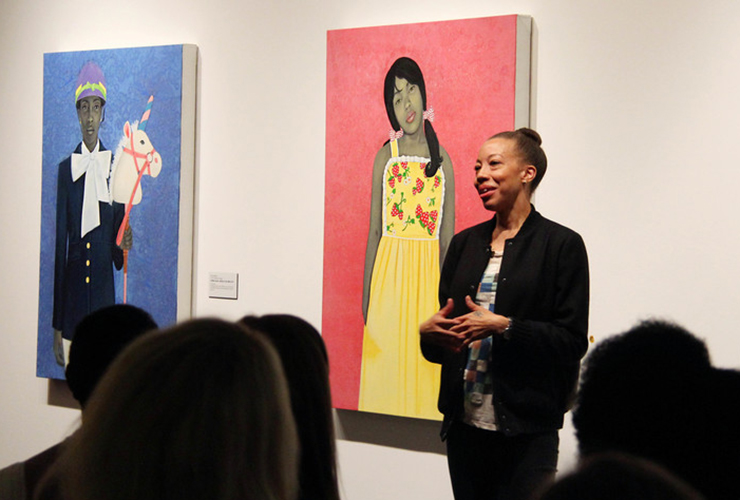 Would you ever consider making smaller works?
"I really love drawing with charcoal…so, yes, I have. But then when I think about the work being in a museum. For me, the bigger the better because I want to take up that space and…I don't want anyone visiting the museum and wondering if there was an Amy Sherald in there. I want them to know it was an Amy Sherald."
Visit the museum to see Sherald's paintings in person. Stay tuned about future programs through the online calendar and by signing up for e-news.