June 30, 2017
6/30/17
Novelist Zadie Smith writes an article titled "Getting In and Out" for Harper's Magazine, asking the question "Who owns black pain?" Smith explores Jordan Peele's film Get Out and Dana Schutz's painting Open Casket.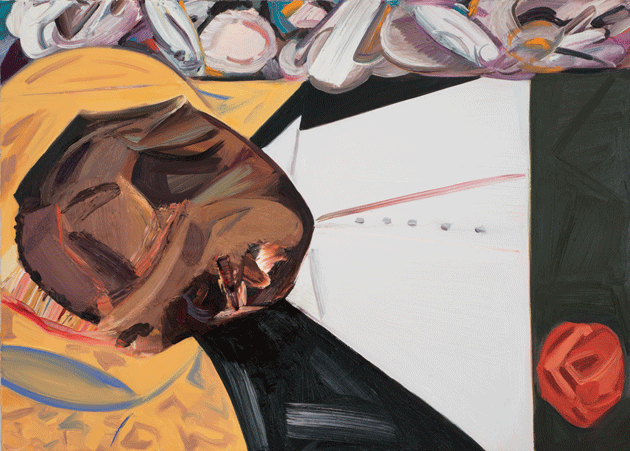 Smith reflects on her experience with Schutz's controversial painting of Emmett Till, recently on view at the Whitney Biennial. Smith asks, "If I were an artist, and if I could paint—could the subject matter be mine?" She ponders who should portray racially charged subject matter and what approach to take. In the end, Smith writes, "The truth is that this painting and I are simply not in profound communication." She goes on to say "This is always a risk in art. The solution remains as it has always been: Get out (of the gallery) or go deeper in (to the argument)."
Front-Page Femmes
MoMA and WNYC collaborate with comedian and Broad City star Abbi Jacobson to host a new podcast discussing contemporary art.
In a review of Revival East City Art writes, "Embrace that emotional quicksand, these artists seem to say, and jump deeply into the world that surrounds you with your third eye fully engaged."
Hyperallergic explores Alia Farid's conceptual art installation, which "probes a selection of material and documentation found in storage of the never-completed Kuwait National Museum."
The Huffington Post explores indie comic publishers' efforts toward a revolution in representation.
The New York Times shares a 360° video of Jenny Sabin's installation for MoMA PS1's courtyard in Queens.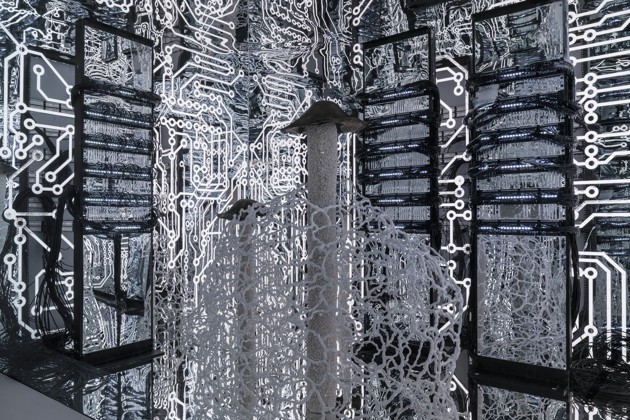 The Atlantic delves into Anicka Yi's olfactory experiments in Life Is Cheap at the Guggenheim.
Whitechapel Gallery director Iwona Blazwick shares her favorite cultural highlights, ranging from exhibitions to television.
Annie Leibovitz photographs Serena Williams for the cover of Vanity Fair.
NPR raves about Maudie, a new film about Canadian folk artist Maud Lewis.
Oscar-winning filmmaker Sharmeen Obaid-Chinoy makes a new documentary about people whose lives have been ruined by the partition of India.
"I Love Dick is a show about how women are discouraged from having ideas and what happens when one woman lets her fantasies drive her art," writes Hyperallergic.
Whip is a new zine featuring political cartoons illustrated by women.
Shows We Want to See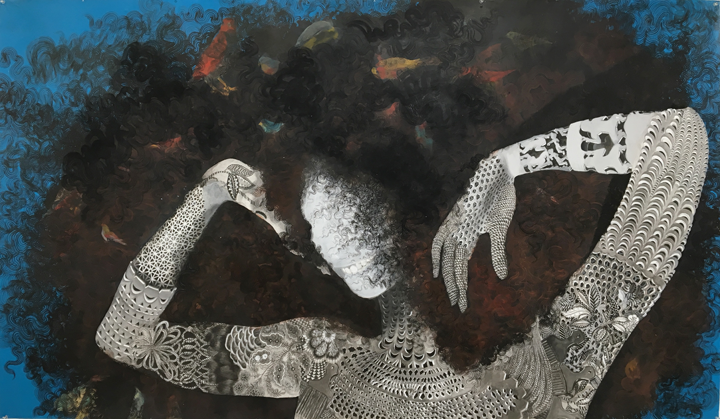 Large-scale paintings, drawings, and textiles by Dominican-American artist Firelei Báez are on view at the DePaul Art Museum in Illinois. Báez explores her own divine being signifying a wide range of imagery that attests to the artist's own hybrid racial background.
We Wanted a Revolution: Black Radical Women, 1965-85 at the Brooklyn Museum features work by more than 40 black women artists, seeking to excavate intersectional feminism from the past.
Dreamers Awake presents a "sublime" survey of work by more than 50 women artists, on view at White Cube Bermondsey in London. The Guardian says that the exhibition "riffs artfully around what it means to live inside rather than gaze upon a female form."
Animating the Archives: The Woman's Building showcases new works inspired by the history and legacy of the Woman's Building, a downtown Los Angeles powerhouse of feminist activity that operated from 1975 to 1991.