October 7, 2016
10/7/16
The Guerrilla Girls made headlines this week. In their Complaints Department project at Tate Modern, the feminist art group participated in a live chat to share their insights on art and activism.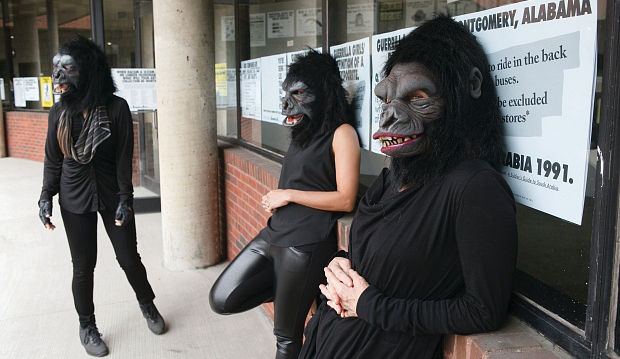 The Guardian shares the webchat highlights. The Art Newspaper and Artsy interview Guerrilla Girl Frida Kahlo about the upcoming Whitechapel Gallery exhibition and survey results from more than 400 European museums about diversity.
Front-Page Femmes
Njideka Akunyili Crosby talks about her mother, her artistic practice, and the Studio Museum.
Bustle shares reasons why supporting female artists is so important.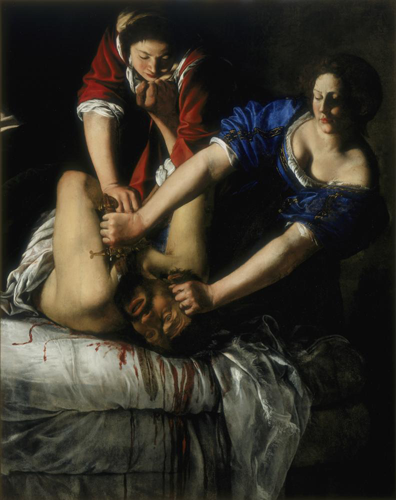 The Guardian writes, "[Artemisia] Gentileschi achieved something so unlikely, so close to impossible, that she deserves to be one of the most famous artists in the world."
Figurative artist Paula Rego, now 81, channels her anxiety into her work "to give fear a face."
Video artist Michal Rovner spent hours photographing and filming wild jackals near her home in Israel for her series "Night."
Artist Carrie Mae Weems created a pro-Hillary Clinton video.
Iranian artist Farideh Lashai's Goya-inspired digital work goes on display at the British Museum.
Shirley Jaffe, known for brilliantly colored geometric paintings, died at the age of 92.
Lorna Simpson describes the current events and "personal unrelenting drama" reflected in her recent multimedia work.
artnet shares ten female designers breaking the mold, including Pathmakers designer Hella Jongerius.
The Detroit Institute of Arts features a 400-pound installation by street artist and FRESH TALK speaker Swoon.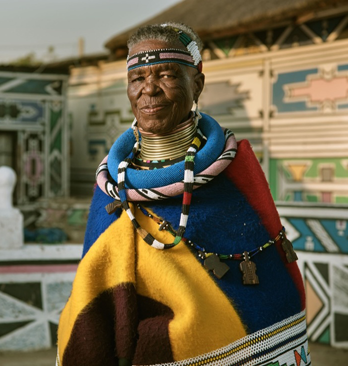 "Esther Mahlangu is keeping Africa's Ndebele painting alive," declares Artsy.
Time is running out to save Cornelia Parker's Transitional Object (PsychoBarn), which will be removed from the Metropolitan Museum of Art's roof on November 12.
Architect Marina Tabassum's Baitur Rouf Mosque in Bangladesh won the Aga Khan Award for Architecture.
Roxane Gay will be "writing black queer women into the Marvel canon" with her series World of Wakanda.
Comic Phoebe Robinson releases her new book You Can't Touch My Hair: And Other Things I Still Have to Explain.
Un/Masked is Donna Kaz's memoir about her double identity as Guerrilla Girl Aphra Behn.
Fourteen-year-old Stephanie Kurlow strives to be the "world's first Muslim hijabi ballerina."
NPR interviews Queen of Katwe actress Madina Nalwanga.
Oscar-winning costumer Colleen Atwood talks about her unlikely path to stardom.
Author Margot Lee Shetterly talks about the black women mathematicians who helped make space flight possible.
Shows We Want to See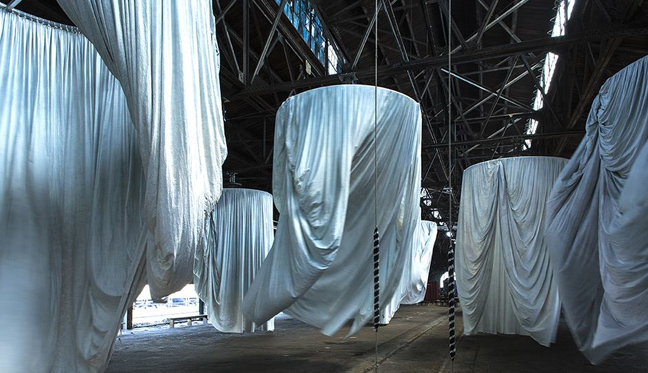 Ann Hamilton's large-scale installation encourages visitor to operate pulleys that animate massive, circular curtains.
Radical Women: Latin American Art, 1960–1985 will open at the Hammer Museum next fall. The exhibition will feature 260 works by 116 women artists from the U.S., Mexico, Central America, the Caribbean, and South America.
Works in Feminist Avant-Garde of the 1970s "retain an air of danger."
Freezing Rain by Paula Crown consists of "a cascade of glimmering metal suspended in space."