September 11, 2015
9/11/15
"Become a creative enabler. My secret to success is making sure others can be highly successful and productive too," says NMWA Director Susan Fisher Sterling in the third installment of artnet's "Women Share Their Secrets to Art World Success."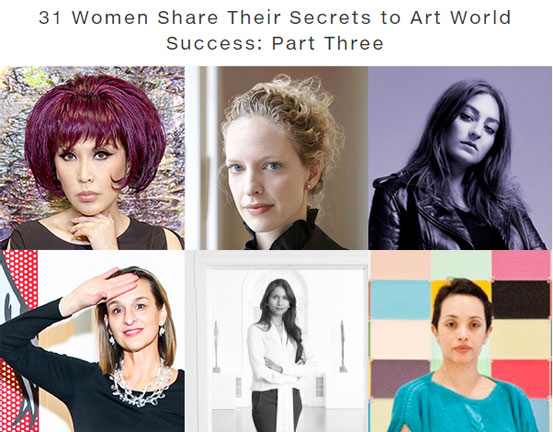 Female art world professionals shared words of wisdom for women looking to find their place in the arts. The latest group of 31 women work at top-tier galleries, PR firms, and auction houses. Check out artnet's other survey responses in their first and second installments.
Front-Page Femmes
Matika Wilbur attempts to photograph members of each federally recognized Native American tribe in the United States.
Iranian artist Atena Farghadani's shook her lawyer's hand and faces new charges including "indecent conduct."
Actresses Sally Field and Miriam Colón, singer Meredith Monk, and visual artist Ann Hamilton will receive National Medals of Arts from the White House.
Hyperallergic examines Lorraine O'Grady's 1983 performance piece Art Is…
The Huffington Post praises Doubleworld, the New Museum's exhibition of Sarah Charlesworth's photo-collages.
Saudi artist Arwa Alneami's photographs and videos, Drop Zone, are named after her hometown's amusement park, where women are not permitted to scream loudly on rides.
Melissa Cooke's large-scale graphite drawings look like surrealistic black-and-white photographs.
Product designer Sara Little Turnbull died on Friday at age 97. The New York Times remembers the innovative artist for her diverse inspirations, ranging from geisha styles, to prison, to a Kenyan park.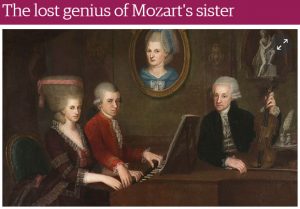 Mozart's sister—a child prodigy whose career ended at age 18—is the subject of a new play called The Other Mozart.
The Art Newspaper reviews Jesse Locker's latest book, Artemisia Gentileschi: the Language of Painting.
The Anisfield-Wolf Book Awards celebrated its 80th anniversary. Edith Anisfield Wolf created the award in 1935 to celebrate books that explored issues of race.
17th-century artist and naturalist Maria Sibylla Merian's fascination with butterflies is the subject of a new book. Hyperallergic's review states the book shows how Merian "progressed from a young girl curious about the natural world, to one of the first researchers to examine butterflies in such detail."
Brain Pickings shares portions of a 1968 interview between Janis Joplin and radio host Studs Terkel.
The Washington Post explores the recent publishing trend in memoirs of female rockers, attributed in part to the "different way that women rockers tell stories—with more humility and vulnerability than their male counterparts."
Bustle recommends 17 nonfiction women-authored books, including works by Maya Angelou, Barbara Kingsolver, and Chimamanda Ngozi Adichie.
Shows We Want to See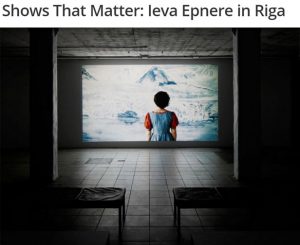 Ieva Epnere's latest exhibition contains videos, photographs, and tent-like installations that highlight the isolated beauty of a former mining town in Norway.
Tate Modern's The World Goes Pop "provides a valuable corrective to the notion that Pop Art was a male preserve." Including 25 female artists, the exhibition reveals how many women used Pop Art motifs to critique 1960s and '70s social norms.
American minimalist Anne Truitt's drawings are on display at the Matthew Marks Gallery in New York. The Art Newspaper shares a video of the artist discussing her Tokyo period from 1964 to 1967.