September 25, 2015
9/25/15
The 2015 Emmy Awards were the most inclusive yet for women. Bustle notes, "Although Hollywood has never been the best when it comes to the representation of women, recent years have marked some real change."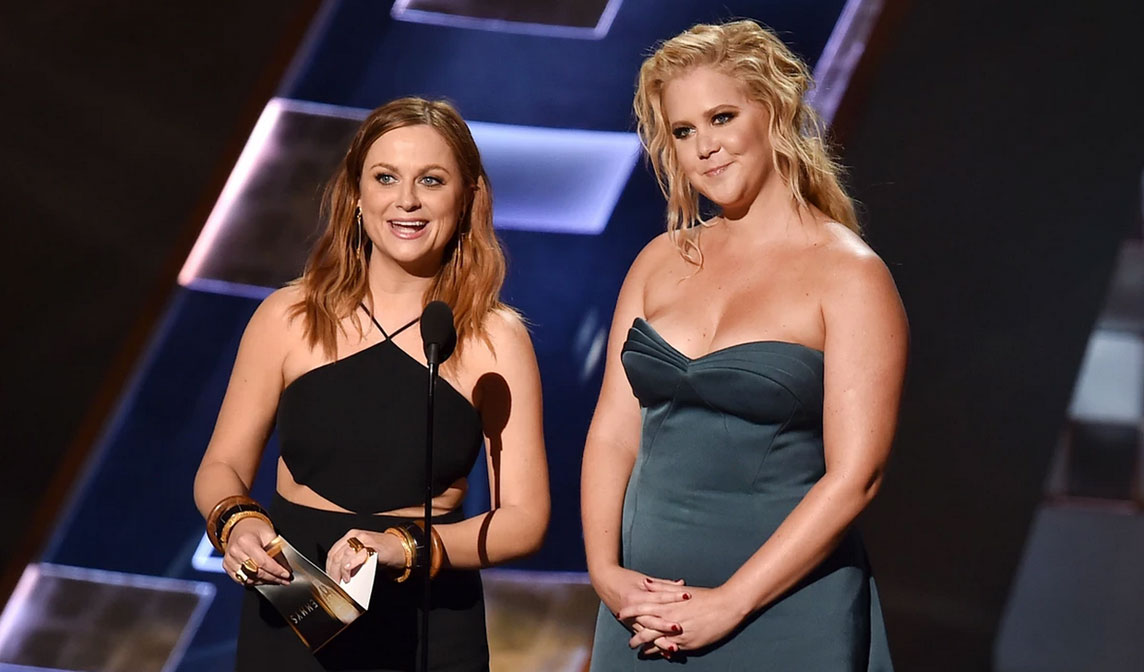 Fifteen of the 18 Leading Actress nominees in comedy, drama, and mini-series were women over the age of 35.
Allison Janney won her seventh Emmy, tying her for most performance Emmy wins.
Amy Schumer won for Outstanding Variety Sketch Series.
Red carpet interviewers #AskHerMore, focusing on women's careers over looks.
Viola Davis became the first black woman to win for Best Actress in the drama category.
Front-Page Femmes
Hyperallergic investigates Jackie Saccoccio's massive paintings "dominated by drips and spatters and networks of bleeding color."
"It's the language of Pop telling another story: the story of politics, feminism," says the Tate Modern's director about The World Goes Pop.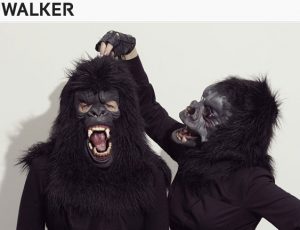 The Walker Art Center shares 11 Guerrilla Girls posters.
The Huffington Post shares a comedic cartoon featuring Frida Kahlo.
ARTINFO continues to share its list of the 25 most collectible midcareer artists with sonic and visual artist Jennie C. Jones.
The Gallery Weekend Budapest festival of Hungarian contemporary art mostly featured work by women artists.
Hyperallergic reviews a new book and exhibition based around Mary Ellen Mark's documentary photographs. Mark's photos "tell a larger story about individuals facing adversity in its myriad forms—poverty, natural disaster, family dysfunction, disability, and so on."
A Los Angeles art gallery for women, trans, and queer artists, Heart of Art Gallery, was forced to shut down due to harassment and threats.
Self-taught artist Noell Osvald creates bold works through simple gestures performed in black and white.
Brands are selecting more female athletes for endorsement deals.
Artistic directors for ballet troupes are mostly men.
Feminist punk band Hemlines released its first official EP, All Your Homes, today.
Gaia Vince won the Royal Society Winton Prize for Science Books in 2015—as the first woman to win the prize in its 28-year history. The Guardian discusses why women don't win science book prizes.
The New Yorker explores the work of crime writer Vera Caspary.
Shows We Want to See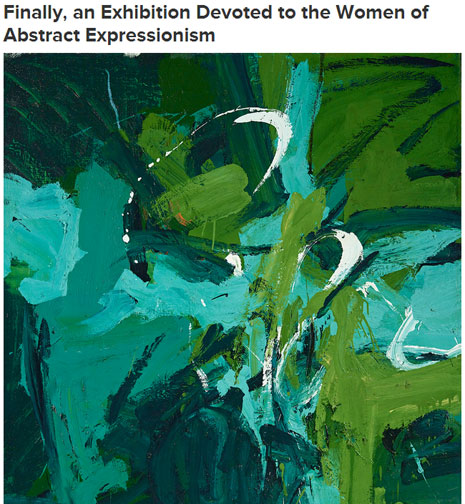 "Countless female artists have been ignored, forgotten, and stepped on." Hyperallergic announces that the Denver Art Museum (DAM) will host an exhibition of works by 12 women Abstract Expressionists opening in June 2016.
SculptureCenter in Long Island City features projects exclusively by women artists in 2016—an unintentional effect of the museum's goal to "show work that has merit and doesn't have enough attention, and that happens to be more true for women than men because they don't get a lot of visibility in the art world."
A new retrospective of Yayoi Kusama's six-decade-long career includes early works that have never been exhibited.