October 19, 2015
10/19/15
Impress your friends with five fast facts about Petah Coyne (b. 1953), whose work is on view at NMWA.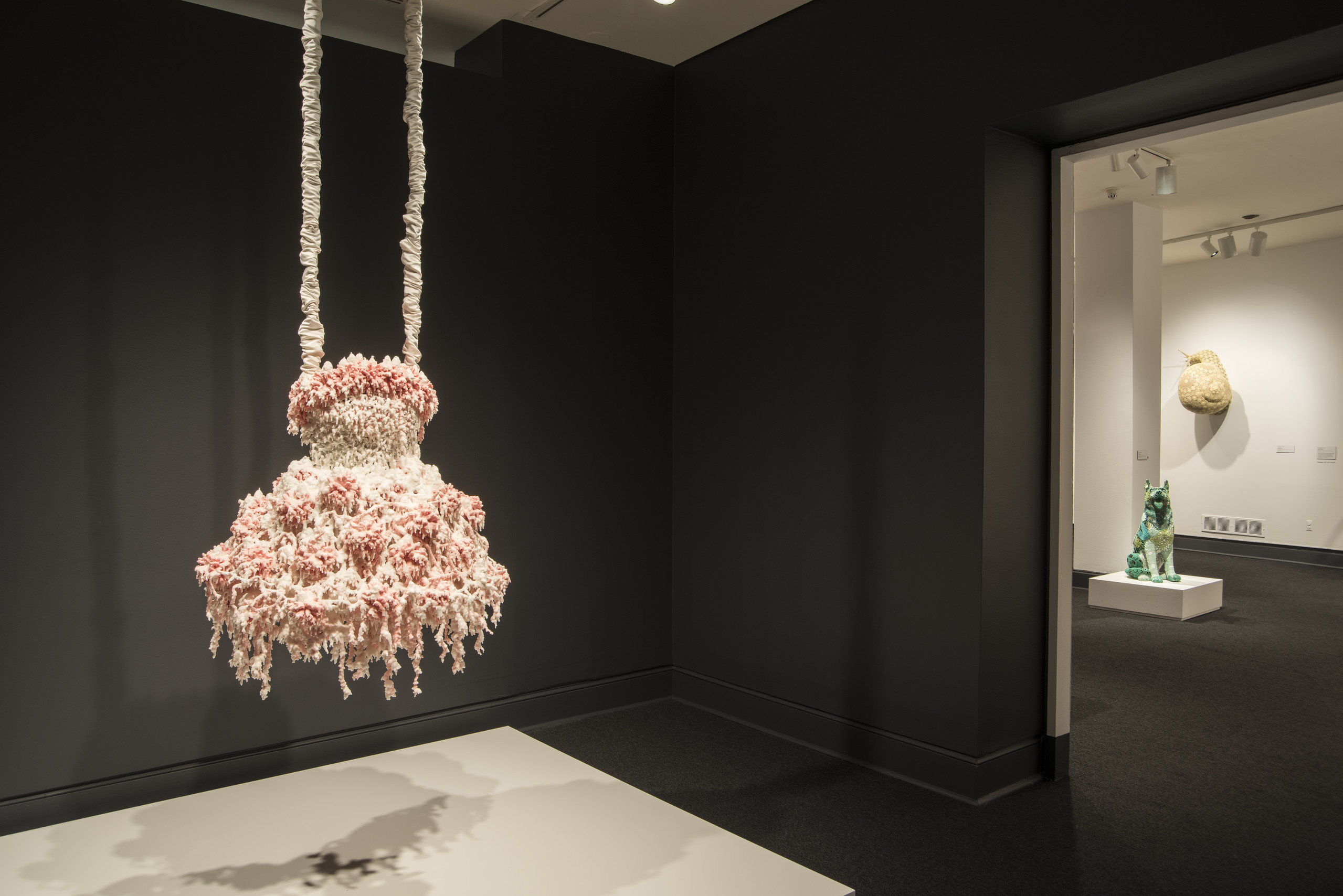 1. Multitalented Maven
Although she is known for her sculptures, Coyne double-majored in photography and printmaking at the Art Academy of Cincinnati. Coyne reconnected with photography while traveling. Using handmade pinhole cameras, she creates abstract photographs focusing on subjects' movements rather than their forms.
2. It's Personal
Coyne's personal experiences influence her work, but she also leaves them open to interpretation. When confronted with her sculptures, viewers often compare them to layer cakes, wedding gowns, chandeliers, overstated summer hats, bird cages, and more. What does her work evoke for you?
3. Little Women
Coyne views her sculptures as extensions of herself, and refers to them as "my girls."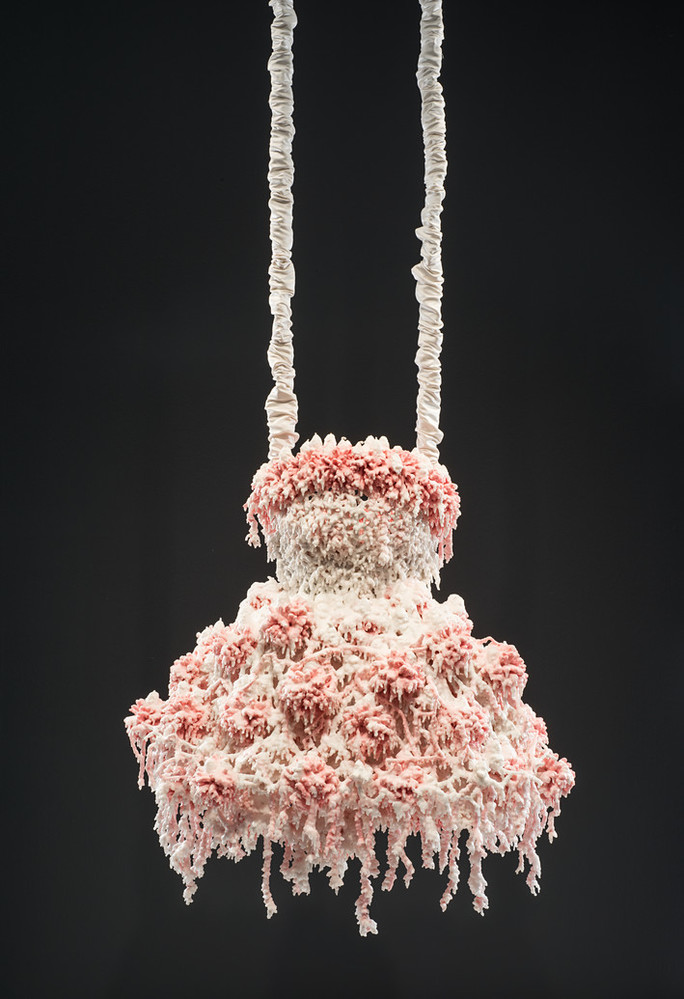 4. Sparking Interest
For her first wax work, Coyne constructed a hat for a friend using hot glue, wire, and candles. When she lit the candles, the glue ignited and the hat went up in flames!
5. Inspiring Company
Untitled #781 hangs in NMWA's third floor sculpture gallery. When Coyne started working, she was inspired by two other artists who suspended large works from the ceiling: Eva Hesse and Louise Bourgeois.