December 8, 2014
12/8/14
NMWA's mission underscores the necessity of space for women as creators and consumers of art. The poignant story of artist Camille Claudel (1864–1943), who struggled to cement her own identity and place, reinforces that significance.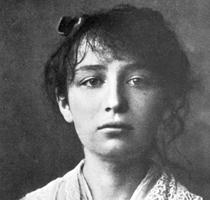 Camille Claudel's romantic relationships and tragic life have threatened to distract from the extraordinary works of art she created. Born on December 8, 1864, Claudel eventually moved to Paris, where she was able to study sculpture. Biographers such as Odile Ayral-Clause discuss her early interests in sculpting and art-making, desires that continued throughout her life.
After meeting Auguste Rodin, already a noted sculptor, in 1882, she entered into an apprenticeship in his workshop. She worked as a studio aide, later becoming his lover and muse. After close to a decade of their turbulent relationship, she felt that his influence in both her life and career were too obtrusive, and she sought a clean break. Discussions of her artworks have nonetheless been mired in speculation and psycho-biographical readings of her life alongside Rodin and her eventual mental illness and turmoil.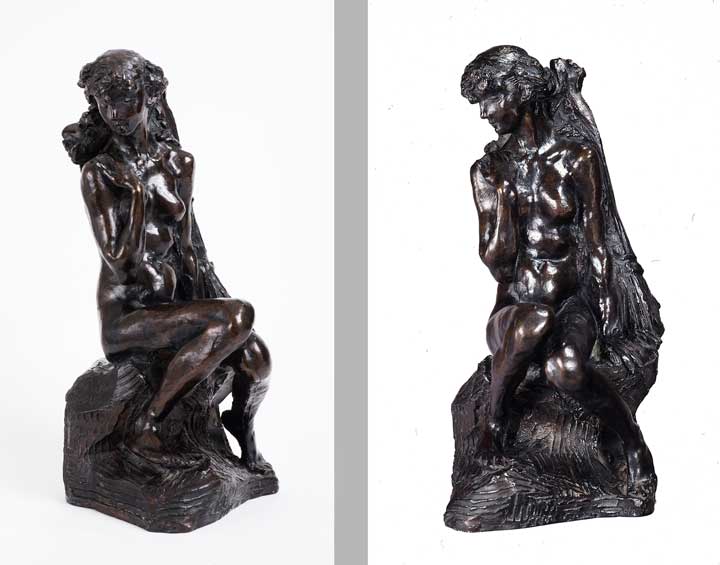 Regardless of their personal entanglements, her unique position in Rodin's studio allowed her unprecedented access to anatomy and studies of the male nude, markers of artistic education not often allowed to women. Claudel's Young Girl with a Sheaf, in NMWA's collection, is a hallmark of her individual style. Gallery-goers can still see the lessons and references to Rodin's innovations: the sculpture shifts as viewers walk around it. From different sides, the curves of the bronze reveal different angles and features. But the materiality of the sculpture and its forms are unmistakably Claudel's. The curves of the wheat sheaf, upon which the female figure leans, are modeled to display the artist's own hand as it worked. The rough-hewn treatment of the sheaf and the clumsily uneven texture of the skin reveal her work; it almost seems like the artist's hands become visible, revealing her touch through the sculpture's imperfection. The sculptor does not revel in the sensual nature of the figure, but rather focuses attention on the bronze itself.
Claudel's later life was plagued by mental illness, a splintering family, and her frustration with a public that refused to see her as an individual and an artist. Through her sculptures, however, contemporary viewers can appreciate the incredible skill and talent that she demonstrated as a rare working female artist. Her works act as visual exclamations of the identity she forged as a woman and an artist.