October 17, 2013
10/17/13
Just a few city blocks from the National Museum of Women in the Arts, the White House famously serves as the residence for the President and his (or someday, her) family. As contemporary artist Andrea Higgins explores in her work on view at NMWA, the personas of first ladies are intriguing: they are highly visible and often iconic, but at the same time they are sharply limited by the strictures of their roles.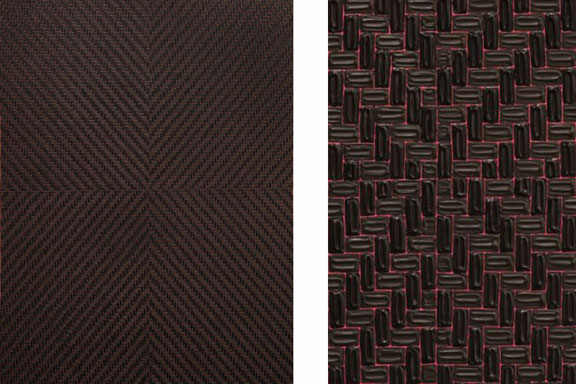 First ladies are exceptional in American public life. They are unelected but prominent in politics, influential icons but generally limited to bolstering their husbands' images and priorities. Because of this dynamic, they have a very particular type of public power, deeply rooted in their physical appearances and clothing choices. In her series "The Presidents' Wives," Higgins paints enlarged fabric swatches of clothes worn by the first ladies and titles them simply with the women's names, encapsulating each with a textile.
The initial inspiration for Higgins' series occurred during a trip to Indonesia in 1995, when she observed Hindu women meticulously weaving elegant clothes in the hopes of attracting gods' attention. Upon her return to the United States, Higgins equated the practice with the dressing of the first ladies in order to craft a public image.
She began her series by examining photographs of iconic outfits worn by first ladies and enlarging the textile patterns. She creates each work by layering distinct brush strokes of paint to emulate the fabric's stitches. Her final products are dynamic patterns that not only represent the first ladies that sported them, but also are abstractions of the social, economic, and political climate of each presidency.
One of the pieces in NMWA's collection, Hillary, is a painted representation of Clinton's famous black pantsuits. The serious color and pattern of the fabric denotes an "all-business" type of woman committed to political work.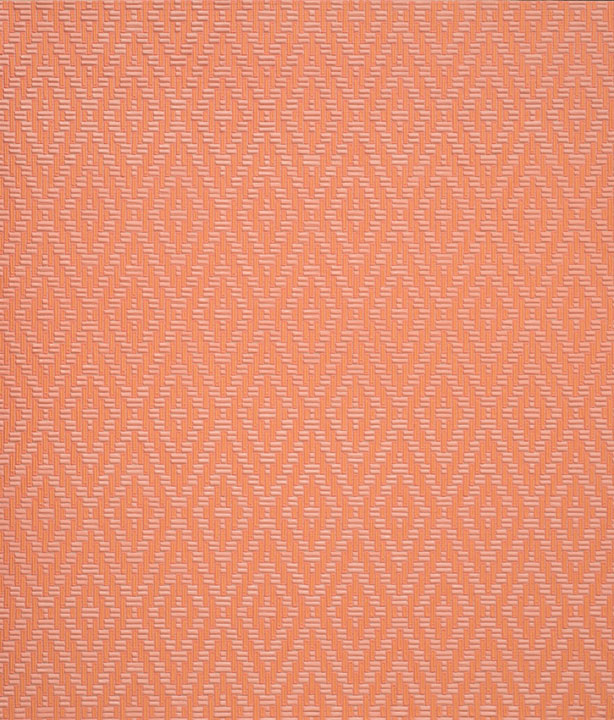 Another painting of the series, Jackie (India), is drawn from an image of Jacqueline Kennedy on her trip to India in 1961. Acknowledging the new power of television during her husband's administration, she often chose to wear solid colors because they photographed better. The pale orange-pink textile of Jackie's outfit exudes glamour and elegance that she projected during public appearances.
What does it mean to define a woman by her outfit? There is charm in these carefully selected textiles, but they also reflect the unsettling superficiality in the presentation of these women—each first lady undoubtedly contributed much more to her husband's administration than her wardrobe choice.  Throughout her series of cloth abstractions, Higgins captures the "look" of both the first lady and coinciding administration, which is embedded in the threads of every first lady's clothing.
Posted In
Artist Spotlight
From the Collection