July 6, 2009
7/6/09
As the director of the National Museum of Women in the Arts, I welcome you to our new blog, Broad Strokes: NMWA's Blog for the 21st Century! As NMWA enters its third decade, we're excited to venture into the virtual realm and connect with our ever growing audience of art enthusiasts, NMWA members, and fans.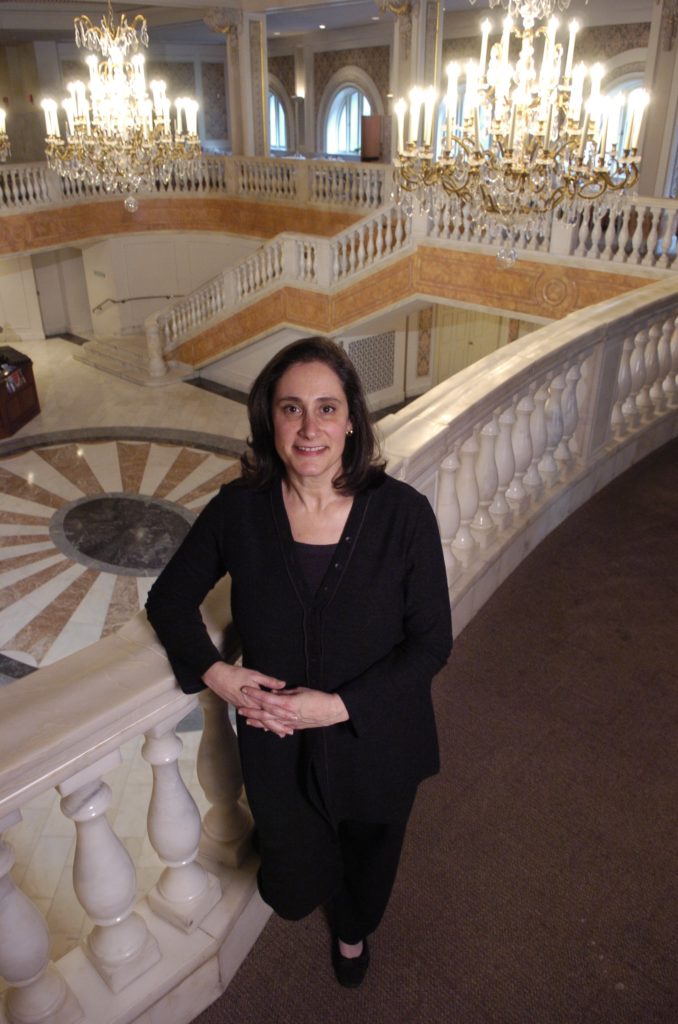 This blog will feature insiders' perspectives from NMWA curators, educators, preparators, and other staff. We'll share the inside scoop on upcoming exhibitions, education and public programs, as well as unknown tidbits about works in our collection. Most of all, we're excited to read your comments, as they will energize our discussions, too. Let the dialogue begin!
In honor of Frida Kahlo's birthday, (July 6), our first post spotlights one of the most prominent works in our collection and the only Kahlo painting on view in Washington, D.C.—her Self-Portrait Dedicated to Leon Trotsky.
About the painting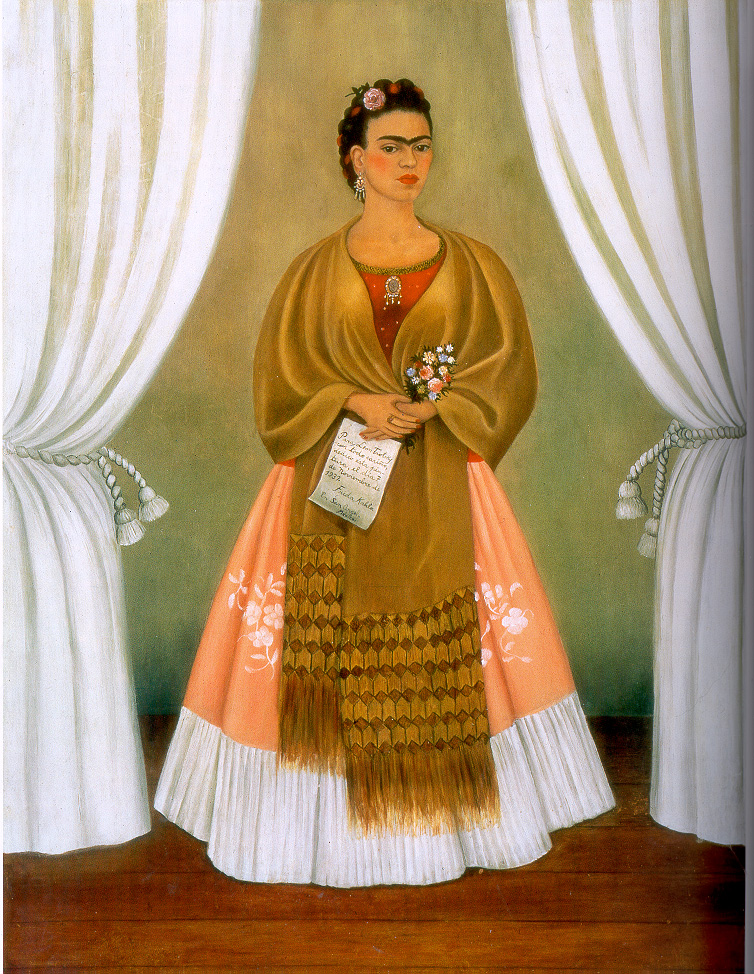 Did you know that this masterpiece was almost destroyed in a fit of violent rage? What's more, can you guess who was almost responsible for this horrible deed?
Mexico, 1940: two women are visiting and chatting in an artist's studio. One is Clare Boothe Luce, prominent American diplomat and one of the first women to be elected to the U.S. Congress, and the other is the now-legendary painter, Frida Kahlo. Sitting on an easel in the studio is one of Kahlo's most recent works, a 30 x 24 in. painting titled Self-Portrait dedicated to Leon Trotsky. In it, a traditionally-dressed Kahlo holds a letter addressed to the controversial Russian revolutionary. However, the painting is much more than a token of Kahlo's political admiration for Trotsky, as Luce was soon to discover. A telephone ring interrupts the women's conversation – Kahlo picks up, listens, and abruptly flies in frenzied panic. "I'm going to kill myself!" she shouts, as she picks up a knife and rushes towards the self-portrait, determined to destroy it.
The news Kahlo received that day was that Trotsky had been assassinated. Trotsky and Kahlo had engaged in a short-lived love affair while he and his wife were staying in Mexico with Kahlo and her husband, Diego Rivera. The romance never fully took off; Trotsky loved his wife deeply, and the political ramifications of such a romance would have been dire for Trotsky. Instead, he and Kahlo became good friends, and Kahlo sent the self-portrait to Trotsky as a gift on November 7th – his birthday, as well as the anniversary of the Bolshevik Revolution. The painting was exhibited in New York, but eventually found its way back to Kahlo's studio where it had been abandoned by the Trotskys when they moved out in 1939.
Terrified by Kahlo's outburst, Luce intervened. She implored Kahlo to spare the painting and sell it to her instead. Kahlo conceded, and the portrait survived, making its way one step closer to its final home at the National Museum of Women in the Arts. Almost 50 years later in 1987, NMWA's founder Wilhemina Holladay visited Luce at her Watergate apartment, where the frail, cancer-stricken woman calmly told her, "I'm going to die in two months. There are a few things of interest that I want you to have for your museum." Kahlo's self-portrait was one of these treasures. Boothe died later that year; the painting was added to NMWA's collection in 1988 and has been the cornerstone of our museum ever since.
It's ironic that one of NMWA's most acclaimed works came into our collection through such a series of tragedies. Considering Frida's tumultuous life story, however, perhaps it could be no other way. Its intriguing history adds a layer of mystique to the masterpiece, and offers us a glimpse into the passionate mind of one of the greatest artists of the last century.