November 14, 2016
11/14/16
Inspired by the Makers Mart at the National Museum of Women in the Arts (NMWA), the Modern Makers series highlights local women makers and their diverse companies.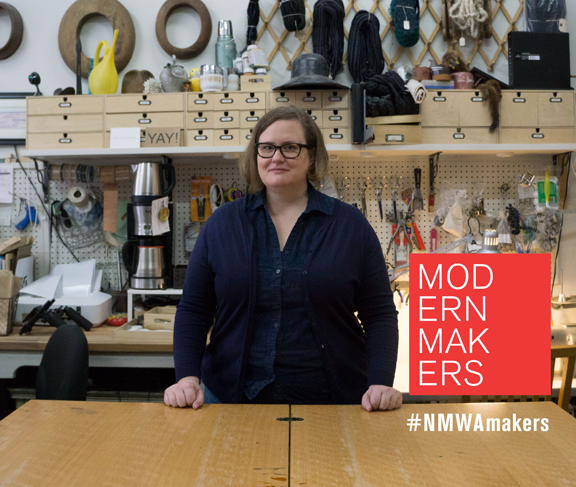 Company: Stitch & Rivet
Maker: Katie Stack
Katie Stack owns the studio and retail shop of Stitch & Rivet. Based in Washington D.C., Stitch & Rivet is a canvas and leather bags and accessories company. The business offers a collection of handmade products, including handbags, unisex wallets, belts, small pouches, and other items for everyday use.
What does the word "maker" mean to you?
Being a maker means, to me, the act of creating with your hands.
How did you get started?
I started making things as a small child. My parents tell stories about me in the middle of the night. They would get up and hear me making noise in my room and they would come in and say, "What are you doing?" . . . and I would say, "I am making things." When it came time for me to go to college I studied costume design and pattern making and started making things professionally.
What inspires you?
At Stitch & Rivet I get my influences for the designs from customers. Customers come in and say, "Hey! I am looking for this thing that does this and I can't find it anywhere. What would be your take on it?" I do a lot of my work based on my desires for products that I'm not finding in the marketplace. I like to design things that are useful and have a lot of functionality.

What is your favorite work from NMWA's collection?
My favorite work from NMWA's collection would have to be one of the Alma Thomas paintings. She was an artist who worked in Washington D.C. and I admire how she used color in such an impactful way.
Can you name a woman artist who inspires you?
The female artist that has inspired me the most is Julie Taymor. She is a costume designer, director, and puppet maker. I saw her speak when I was a freshman in college. I was very impressed that she was a woman working in a male-dominated industry.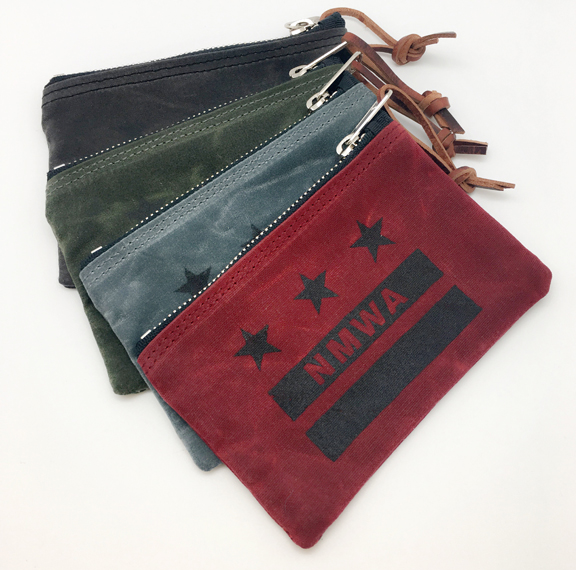 What inspired the NMWA limited-edition product?
The NMWA limited-edition product was inspired by the burgeoning Made in D.C. project and the museum itself. The National Museum of Women in the Arts focuses entirely on women's achievements and this small pouch is a product that we designed together to support that important work.
What else do you want readers to know?
It is important for us as a society to inspire young female artists to continue to produce work and to find their own voices. We should help female artists express themselves creatively and assertively.
Browse the Modern Makers products on Museum Shop's website, including the limited-edition waxed-canvas utility pouch by Stitch & Rivet. Browse #NMWAMakers on Twitter to see more creations.