May 26, 2023
5/26/23
Museum Shop Director Adriana Regalado spoke with Bibi Abelle, a tattoo and makeup/special effects artist, based in Takoma Park, Maryland. Follow Bibi on Instagram and TikTok @bibi.abelle.  
1. What is your background and how did you begin tattooing?
I'm first generation—my parents are Haitian. Their dreams for us were linear: go to college, become a doctor or accountant. When I was 14, I got sick and was diagnosed with cancer. I underwent treatment throughout high school—it was not the usual high school experience.
I went to college in Pennsylvania, but quickly realized that it was not for me. I ended up working in property management for a few years, but I still felt unfulfilled. I've always loved to draw and paint, and the joy I felt when I was creating always stayed with me. I decided to quit my job to figure out how to pursue a career more closely related to art.
A friend of mine had tattoo equipment, and one day I asked if I could try it out and freehand a tattoo on him. It came out great and I loved the process and experience. I bought all the equipment I needed to start my own tattoo business and have been tattooing ever since.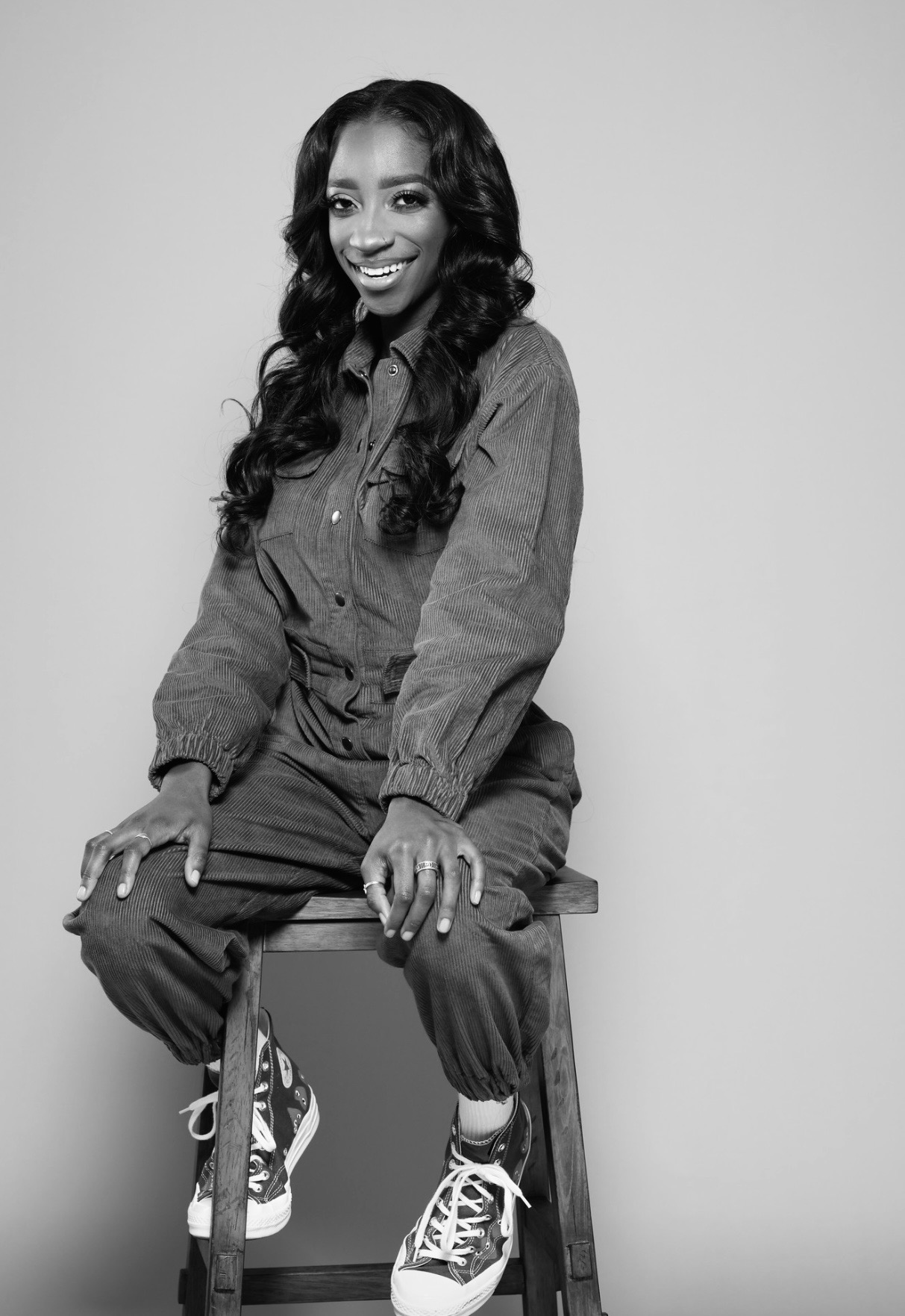 2. How do you approach the collaborative tattoo-making process?
I like to start by having a conversation in person. Sometimes it is hard to describe what you want, and people have their own interpretations for imagery. It is easier to talk to someone face to face. As we talk, I begin to visually develop ideas for them.
3. What is the most memorable tattoo you have ever given?
A koi fish. Though I am currently not working in color, it was the first tattoo I did in color and one of the longest sessions I had done up to that point. We started around 8 a.m. and didn't finish until almost midnight. A lengthy session can be physically and mentally demanding—I remember my back and shoulders were in pain. I was also so mentally drained because of the high level of concentration it required.
4. Do you enjoy tattooing smaller or larger works?
Surprisingly, despite the physical and mental demands, I really like longer projects because I get to focus on one design all day. Also, there is something special about creating something where there was nothing before. I get to make this large-scale design slowly come to life.
5. Do you see yourself expanding into other fields of art?
I am not one to ever limit myself. Tattooing is something that I enjoy at this moment, and I want to master it. But I'm sure I will explore other art avenues in the future. I don't know whether I will start painting again or what else I will explore, but tattooing will always be something that I will do.
6. What five women tattoo artists are you inspired by?
Noelle Adrienne @noelle_adrienne, Kate @theghostkat, Eva Karabudak @evakrbdk, Jenni Palomaa @jenniferpalomaa, and Pilar Zurita @caotida.