Dec 07, 2018, to Apr 14, 2019
Trained in traditional Indian and Persian miniature painting, Pakistani-American artist Ambreen Butt (b. 1969) reimagines the genre to feature contemporary female protagonists and political subject matter. While the intricate details of her works on paper invite close looking and discovery, her content tackles larger global issues of oppression, violence, and the role of art as social commentary.
This focus exhibition explores Butt's systematic controlled gestures, patterns, and symbols that nonetheless evoke organic, spontaneous, and free-flowing movement. Mark My Words reflects the multilayered aspects of mark-making in Butt's art through her exceptional range of techniques—including drawing, stitching, staining, etching, and gluing—while also speaking to broader ideas about women making their marks on society.
Though Butt has incorporated text in her images throughout her career, as in The Great Hunt I (2008) in NMWA's collection, her recent works employ text repetition to convey her message. The "Say My Name" series, dedicated to forgotten casualties of American conflicts in Pakistan and Afghanistan, displays shredded pieces of paper that each bear the name of a single victim glued to the surface in dizzying patterns. Several new works from this series will be exhibited for the first time.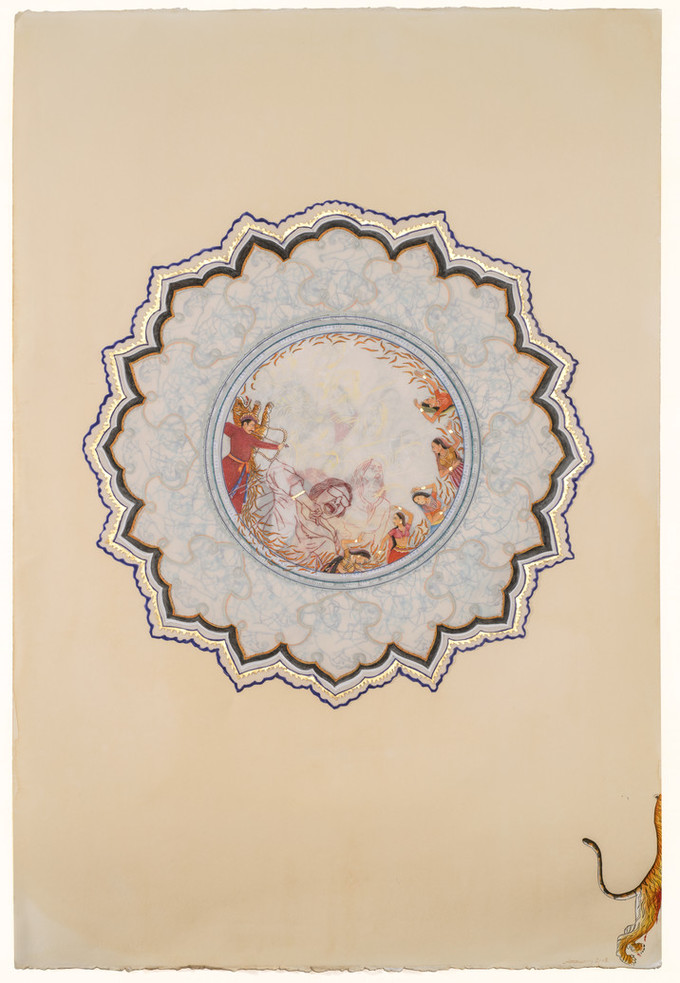 Exhibition Sponsors
Ambreen Butt—Mark My Words, presented in the Teresa Lozano Long Gallery of the National Museum of Women in the Arts, is organized by the museum and made possible through the generous support of the Belinda de Gaudemar Curatorial Fund. Additional funding is provided by the members of NMWA.
Exhibition Gallery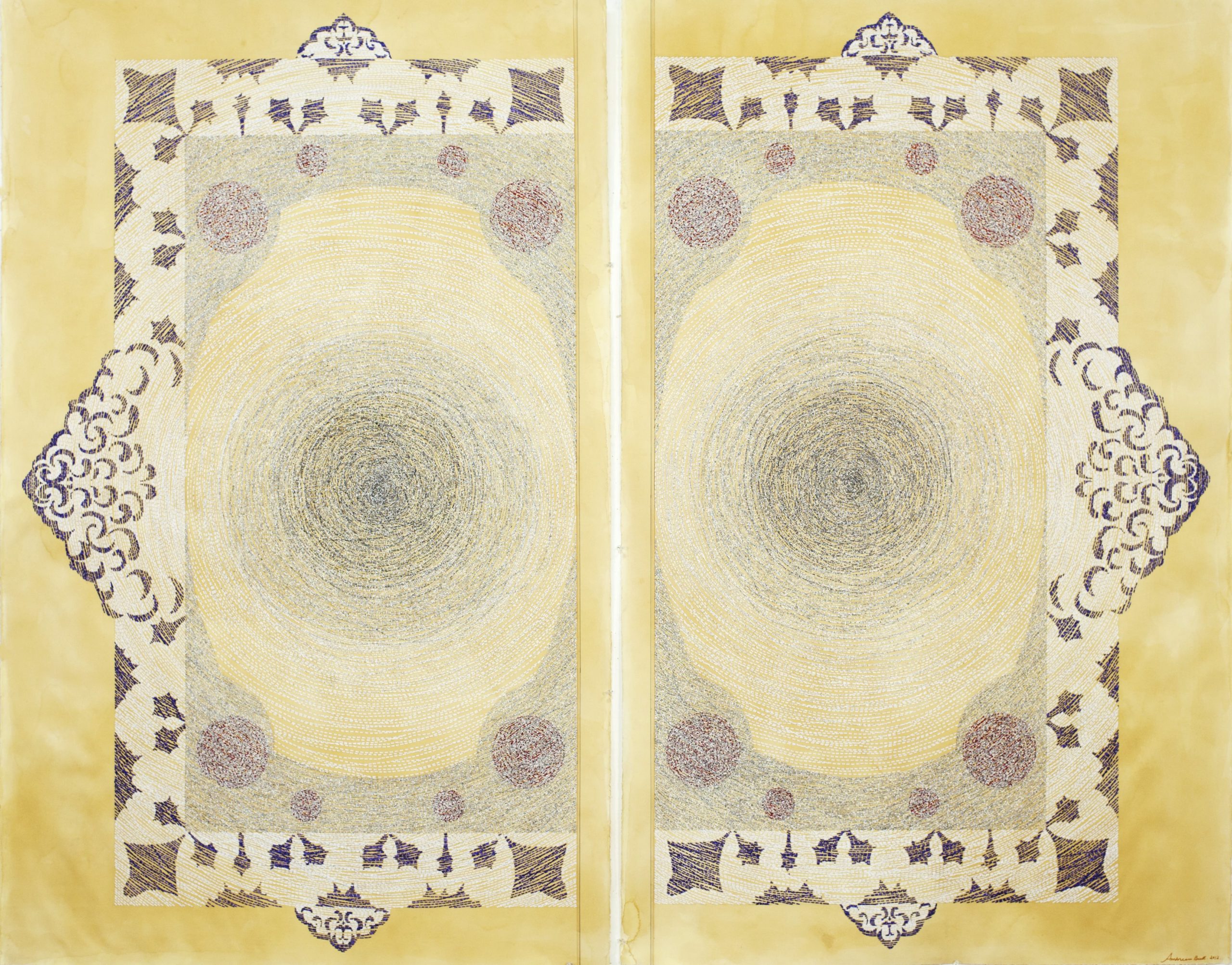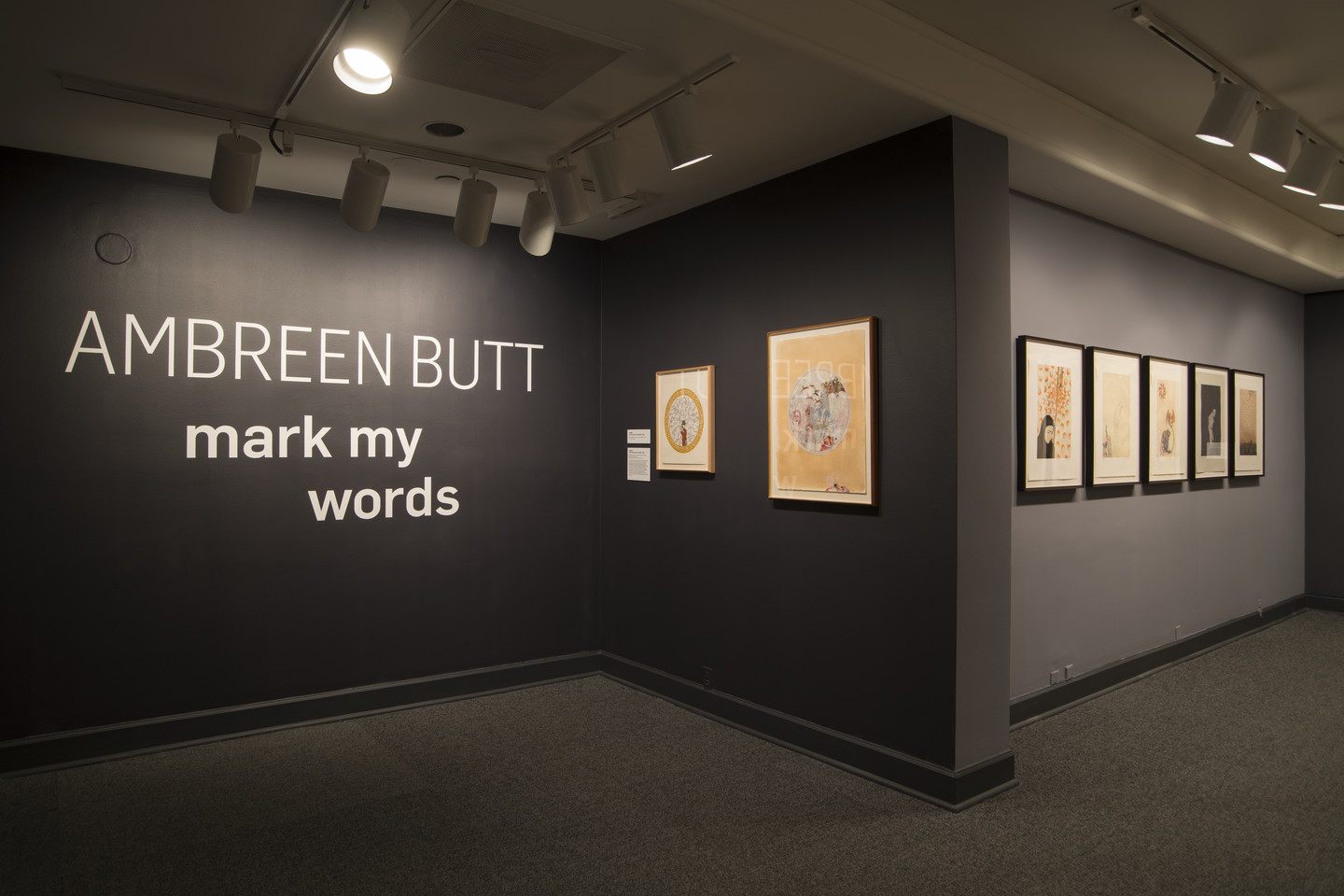 Related Blog Post
Conflict zones have historically been male-dominated spaces, for those participating in war and struggle as well as those documenting the events. Photojournalist Margaret Bourke-White and multimedia artist Ambreen Butt offer alternative perspectives to the field's predominant male viewpoints.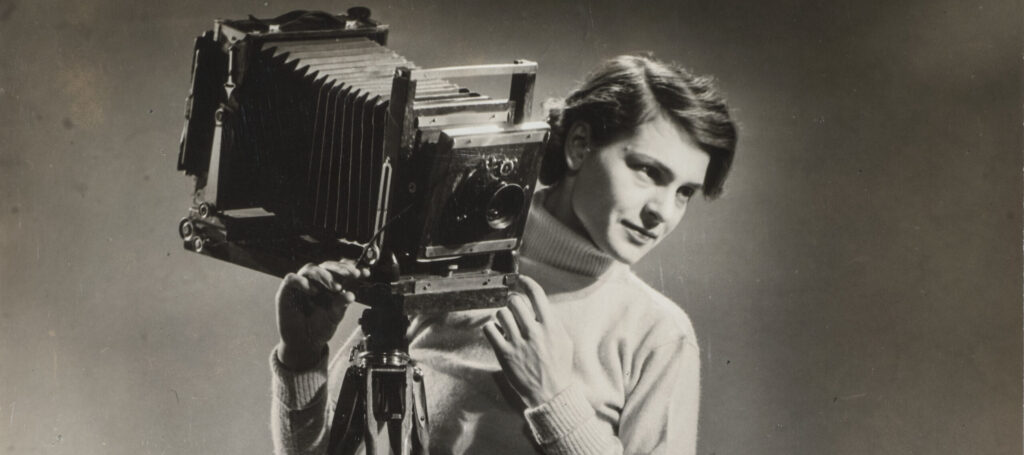 Related Media
Online Exhibition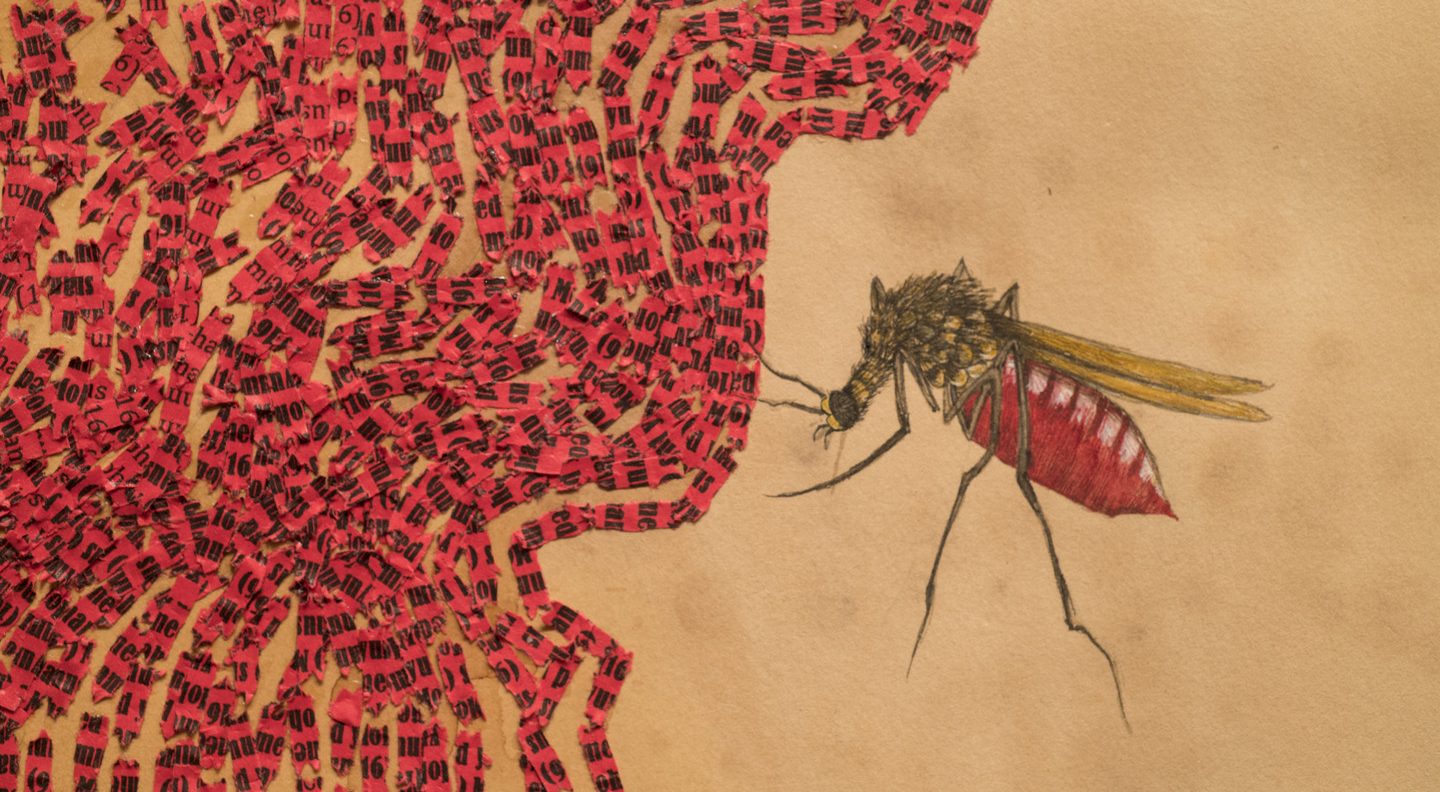 This online exhibition provides an immersive look at the themes and details in Butt's intricate works, with video clips of the artist working in her studio.
In Her Studio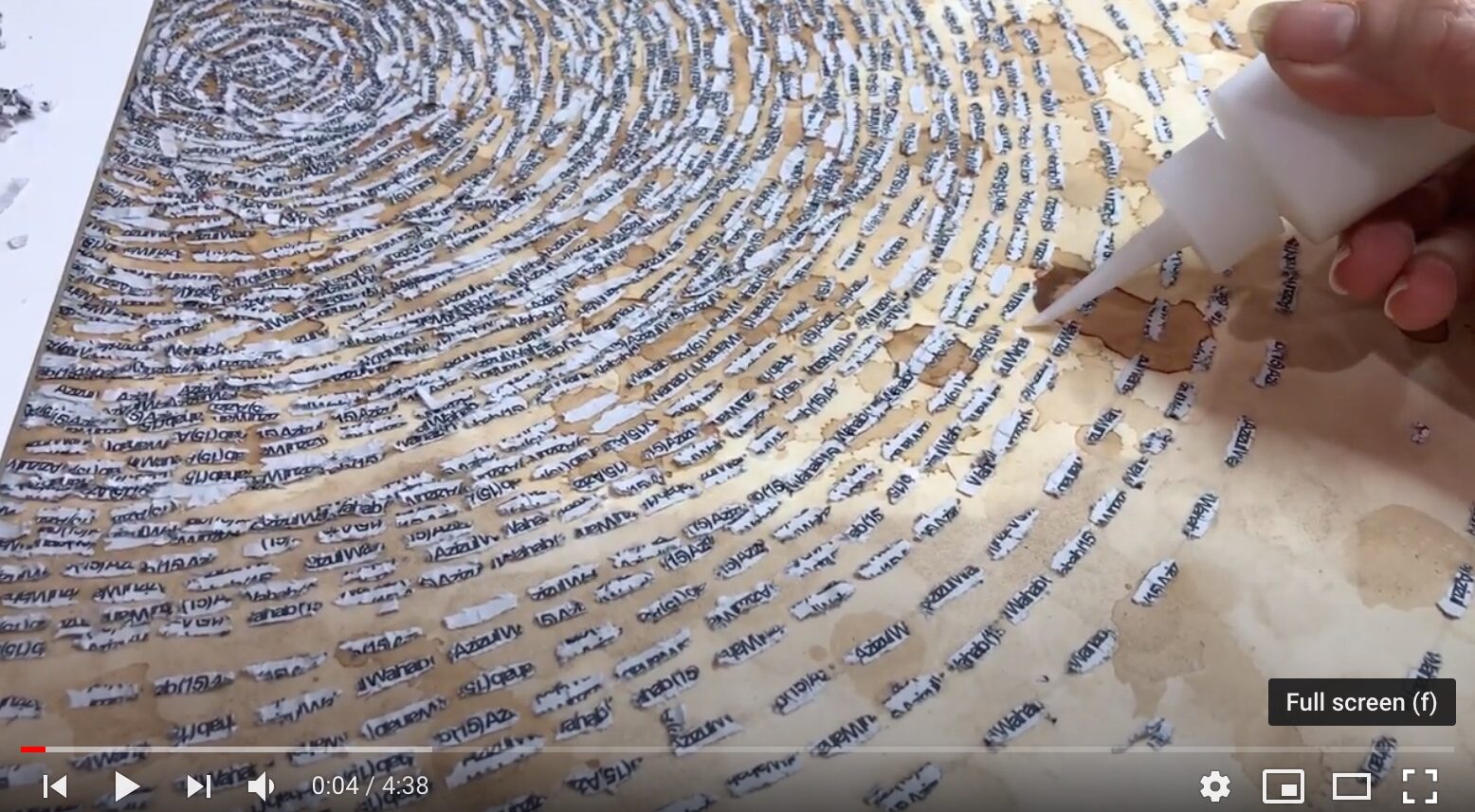 Watch videos that show the artist's delicate process.