May 01 to Jul 31, 2012
Mamacita Linda: Letters Between Frida Kahlo and Her Mother is an intimate exhibition of letters between Frida Kahlo and her mother, Matilde Calderón de Kahlo, in the Library and Research Center. The selection of letters on view are a part of the Nelleke Nix and Marianne Huber Collection: The Frida Kahlo Papers donated to NMWA in 2007.
The collection consists of over 360 unpublished letters related to the artist's life and work, ranging from 1930 to 1954 and most of the material dating between 1930 and 1935. A significant portion of the collection is a group of letters between Kahlo and her family. The heartfelt letters showcased in this exhibition are from the last few years before Matilde Calderón's death.
The letters highlight the personal affection between Kahlo and her mother and showcase Frida Kahlo as the person, not the icon.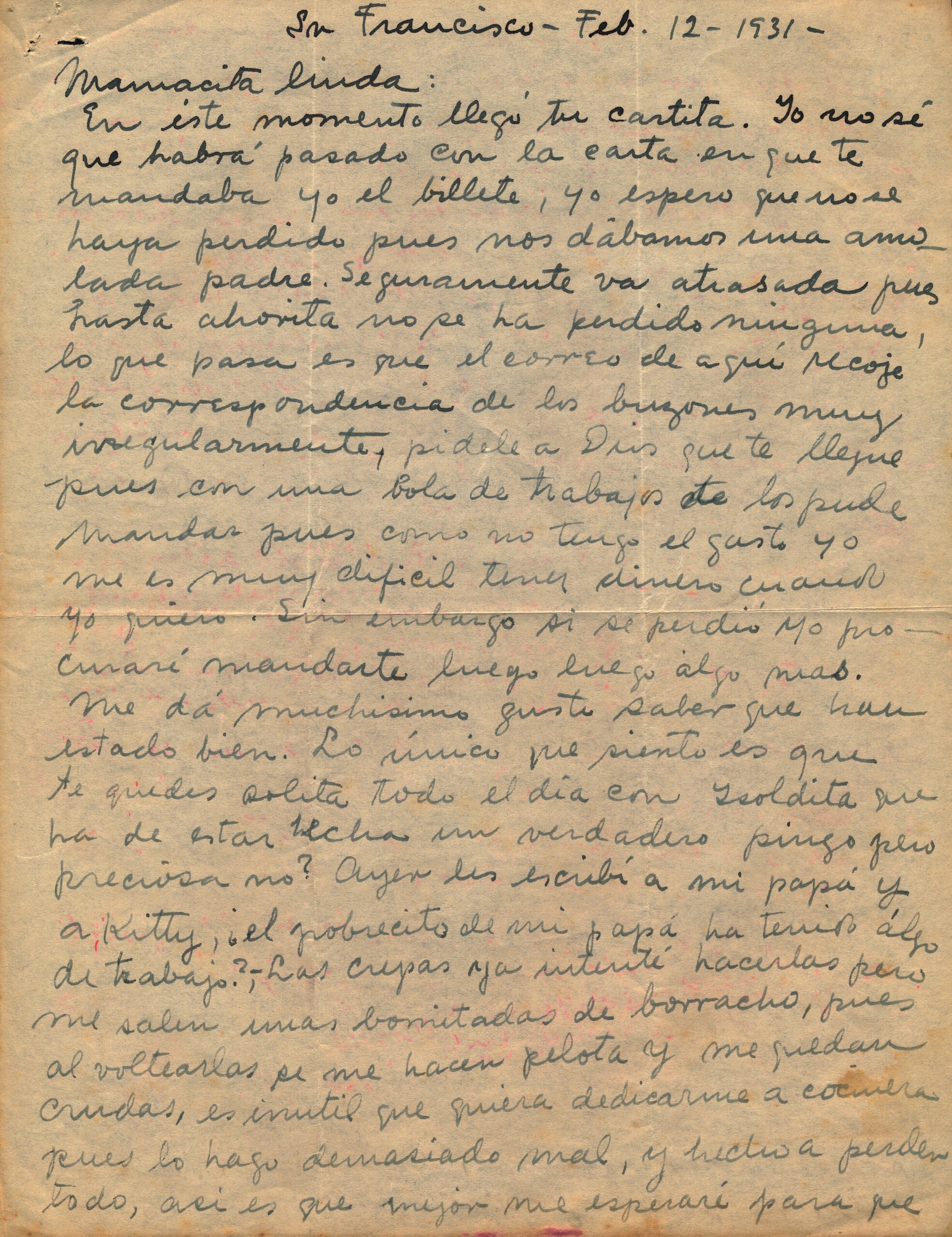 The Artist,
Mexican painter Frida Kahlo is known for creating striking, often shocking, self-portraits that reflected her political ideology, cultural identity, and her turbulent personal life.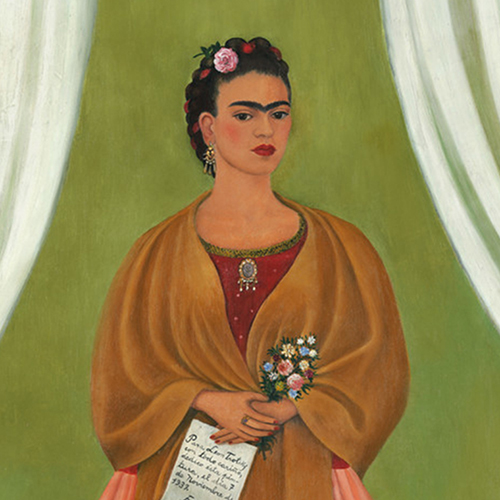 Related Media
Online Exhibition
Explore letters between Frida Kahlo and her mother up close in this special online exhibition featuring high resolution scans of the original letters. In English and Spanish.