Oct 14, 2016, to Feb 26, 2017
Inspired by eerie historical sites in Philadelphia and life and culture in China's Yunnan Province, the land of her ancestors, Colette Fu (b. 1969) creates complex pop-up book sculptures that combine images of people, architecture, and elements of the natural world. She engages passionately with myths, legends, and folklore. The drama of her subjects is matched by her powerful imagery and exceptional engineering skills that take the art of pop-ups to new heights.
Wanderer/Wonderer includes works from Fu's "Haunted Philadelphia" series, centered on well-known landmarks in her hometown, including the Rodin Museum and the Academy of Music, as well as so-called "dark tourism" attractions such as the city's abandoned Byberry Mental Hospital and Fort Mifflin, used as a Civil War prison. "We Are Tiger Dragon People," Fu's more recent series of books, is based on her journeys to southwestern China, part of a personal pilgrimage for the artist in her search for identity and sense of belonging.
Unlike historical women artist-travelers such as Maria Sibylla Merian (1647–1717), who recorded the exotic flora and fauna of faraway places, Fu is interested in people. She created vivid pop-up representations of individuals she met and exciting cultural events she experienced in Yunnan province. She took many photographs during her travels, using them as source material for her book-sculptures. The cultures of Yunnan ethnic minorities celebrated by Fu are slowly disappearing, threatened by industrial development, tourism, and globalization. Fu is driven by the desire to capture these cultures before they disappear.
Although Fu's books are motionless, their exuberant shapes, intense colors, and closely interwoven pop-up pages give the impression of being alive. Her themes are largely inspired by her personal experiences, but her art also embodies—and inspires—feelings of joy, sorrow, and curiosity experienced by all of humankind.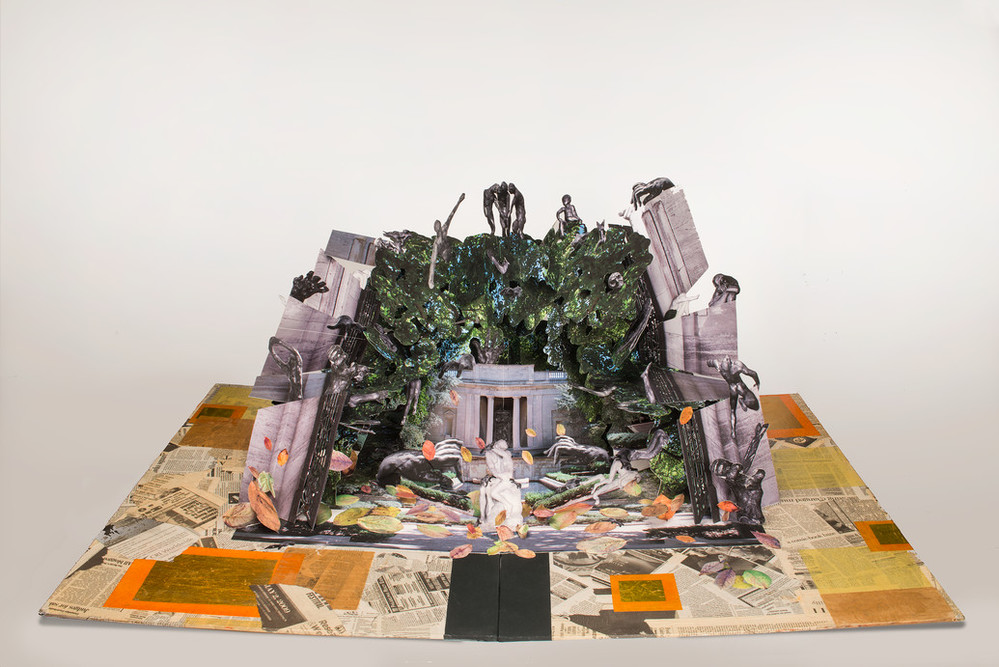 Exhibition Sponsors
Wanderer/Wonderer: Pop-Ups by Colette Fu, presented in the Teresa Lozano Long Gallery of the National Museum of Women in the Arts, is organized by the museum and generously supported by the Clara M. Lovett Emerging Artists Fund, with additional funding provided by the Judith A. Finkelstein Exhibition Fund and the members of NMWA.
Exhibition Gallery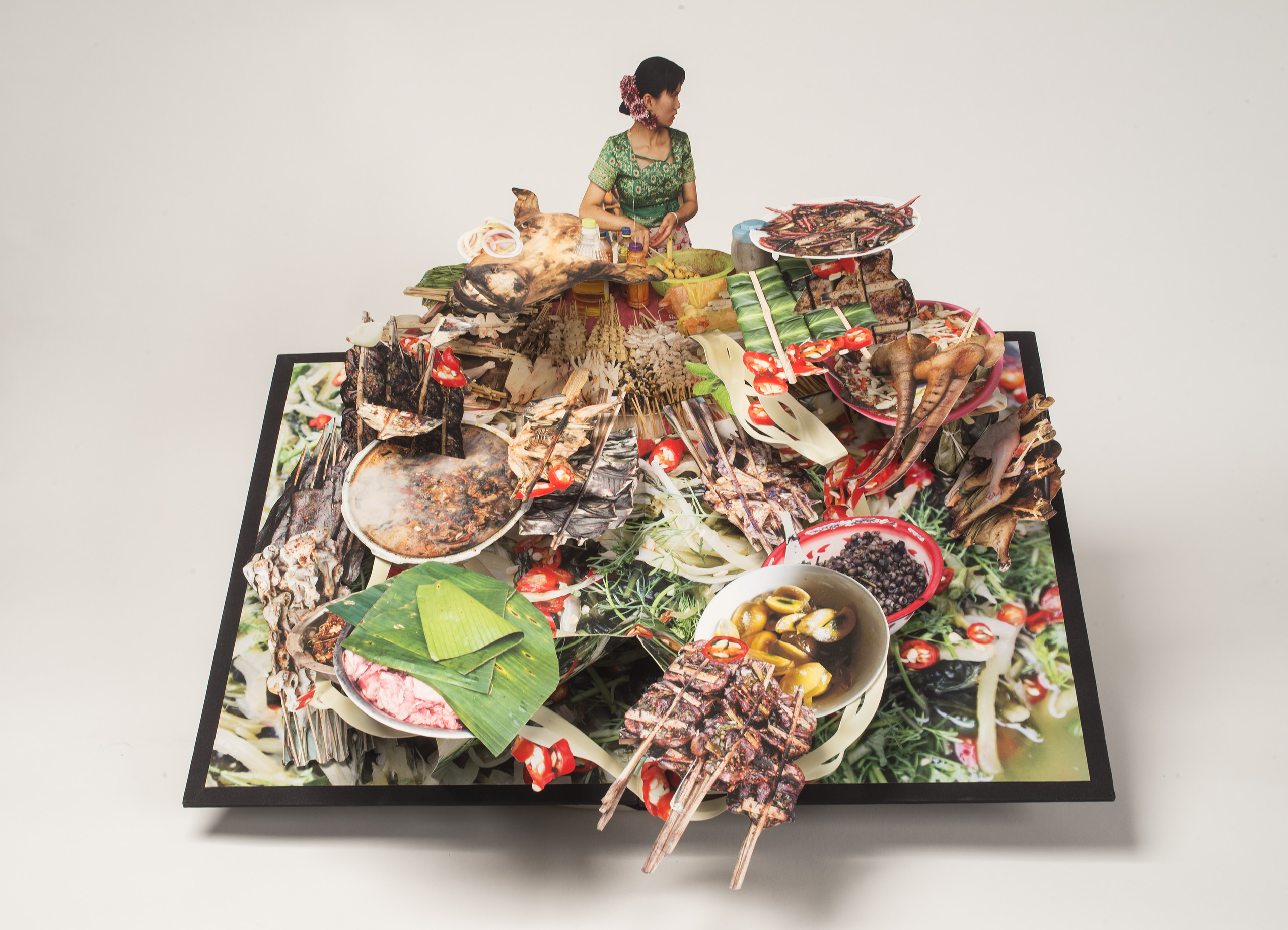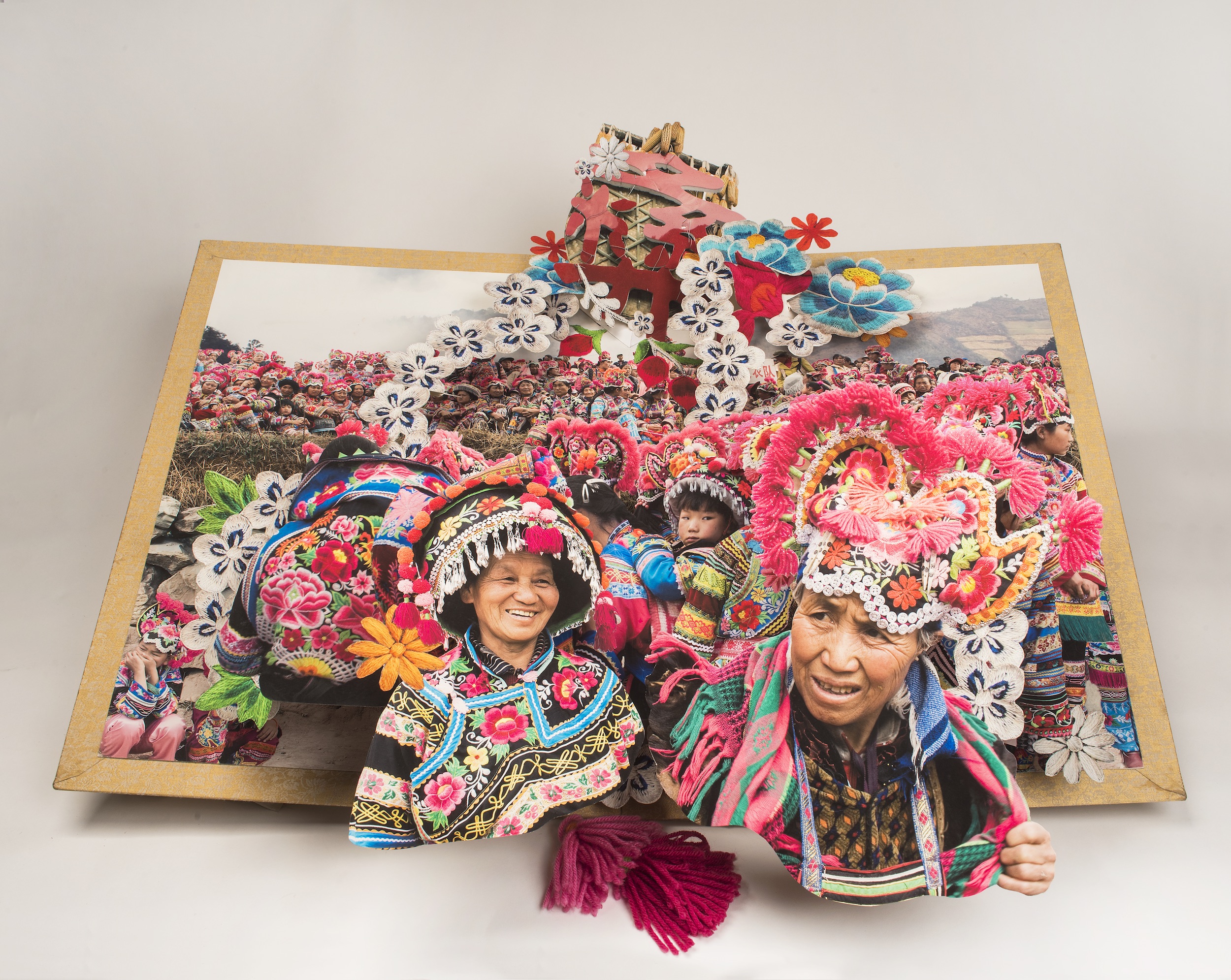 The Artist,
Colette Fu creates sculptural pop-up books that illuminate cultures and depict myths and legends.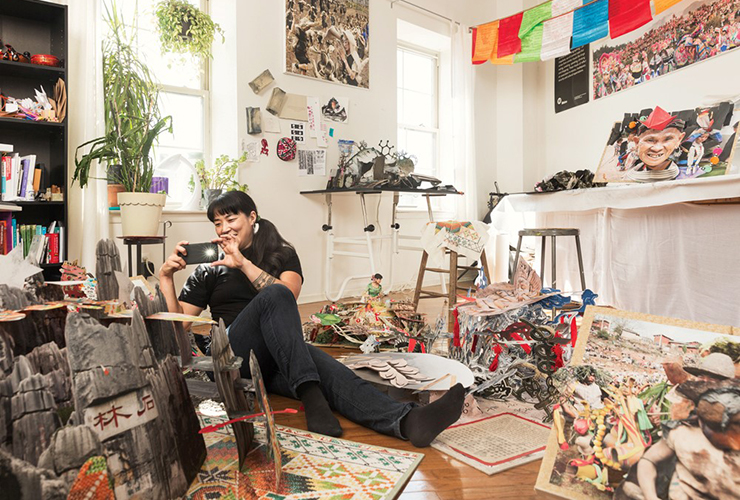 Broad Strokes Blog
The special exhibition Wanderer/Wonderer: Pop-Ups by Colette Fu, on view at NMWA through February 26, 2017, features ten pop-up books that explore Fu's personal experiences through combined images of people, architecture, and nature.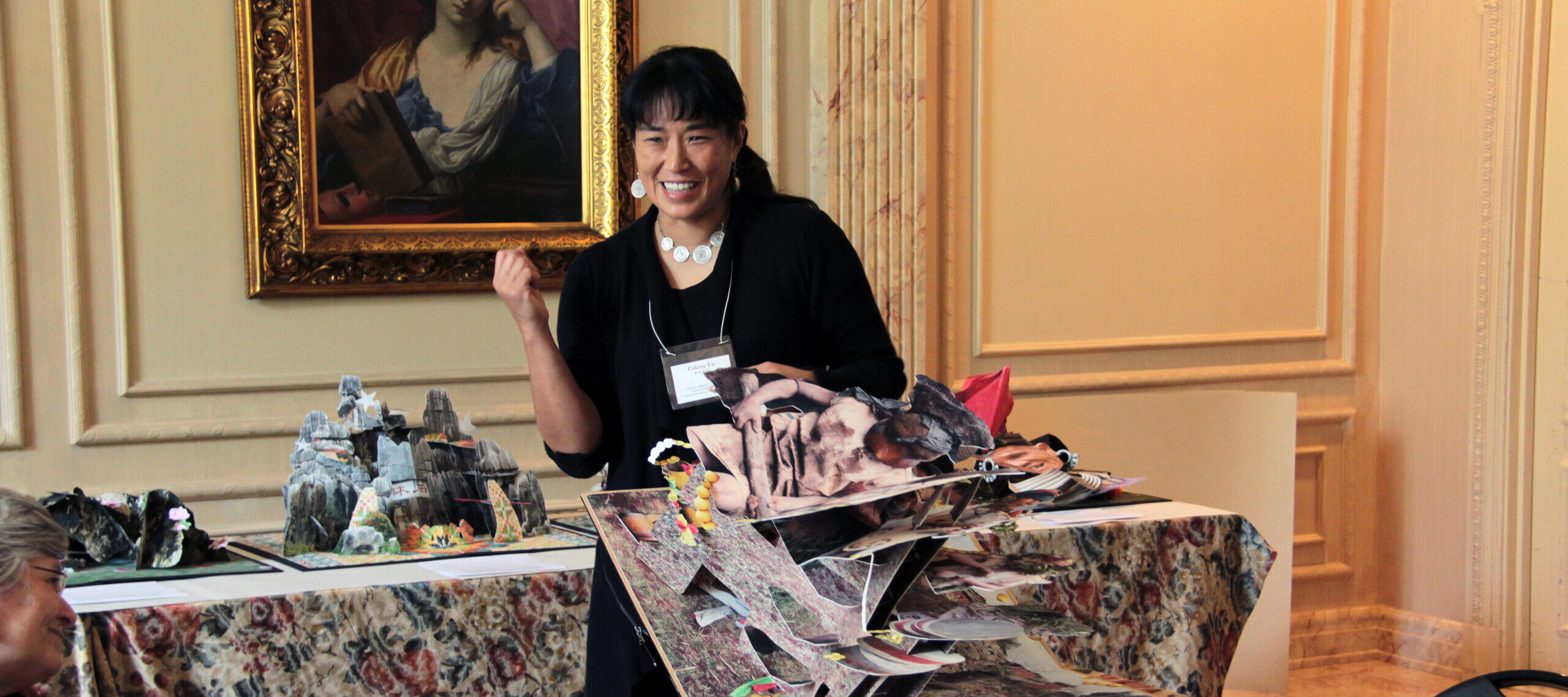 Related Media
Online Exhibition
This online exhibition features high resolution image of Fu's intricate, large-scale pop-up books from her series "Haunted Philadelphia" and "We are Tiger Dragon People."