Colette Fu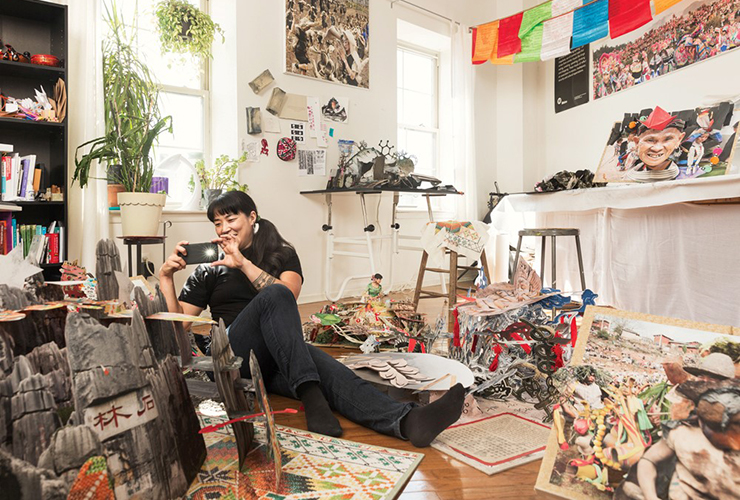 Raised in New Jersey, Fu graduated college with a degree in French language and literature, but she changed course during a trip to China's Yunnan province, where she stayed for three years. In Yunnan, Fu reconnected with her family's roots and discovered her own passion for photography and storytelling. Afterward, Fu returned to the United States and earned an MFA in photography from the Rochester Institute of Technology.
She relocated to Philadelphia, and while exploring the city, she discovered that it was rife with stories of ghosts and hauntings. Around the same time, she became fascinated by pop-ups and taught herself how to make them by deconstructing children's pop-up books. Fu researched 20 haunted Philadelphia sites, which she photographed and transformed into gigantic pop-up book-sculptures.
In 2008 the artist received a Fulbright Fellowship to create photographic pop-ups depicting Yunnan Province's ethnic minorities. The series known as "We are Tiger Dragon People" vividly portrays the life, culture, and customs of the Yunnan people. Fu photographs women and men in traditional costumes, with food displays, and during religious and ritual celebrations.
Fu has also created works commissioned by Vogue China, Canon Asia, and Moët Hennessy Louis Vuitton (LVMH). During an artist residency in Shanghai, Fu designed China's largest pop-up book. She teaches classes nationally and abroad.