Dec 20, 2013, to Apr 27, 2014
Over time, quilts have been revered as nostalgic emblems of the past, hailed as examples of American ingenuity, and dismissed as women's work. This exhibition breaks new ground by examining these categorizations through the lens of contemporary feminist theory. In an innovative display, "Workt by Hand" showcases 35 18th–20th-century quilts from the Brooklyn Museum's renowned decorative arts collection. Revealing the shifting cultural status of this medium, the exhibition explores issues specific to quilting practices, such as anonymity versus authorship and the conventional view of quilts as craft rather than fine art.
Quilt-making was among the most significant forms of creative expression historically available to women. The term "workt" featured in the title, an archaic spelling of "worked," is common in historical quilting literature, indicating the distinctive and personal nature of an object produced by a skilled craftsperson. "Hidden labor" references the considerable creative energy women used to create quilts—labor that often went unrecognized by a society that placed greater value on creative activities undertaken by men.
The exhibition examines the historical designation of quilts as crafts rather than art objects, as well as the Modernism-influenced shift during the late 20th century toward an appreciation of quilts as works of abstract art. This shift, and its implications for the way quilts have been seen and understood, will be explored by presenting them both vertically—as they are now frequently shown in museums and galleries—and horizontally, as though on the beds for which many were originally designed.
Spanning two centuries, "Workt by Hand" features examples of iconic quilting designs and techniques, including the "Log Cabin" style, "Double Wedding Band" designs, Amish "Sunshine and Shadow" style, album quilts, and "crazy quilts." Within thematic sections, the exhibition emphasizes the intriguing and ever-changing interpretation of quilts.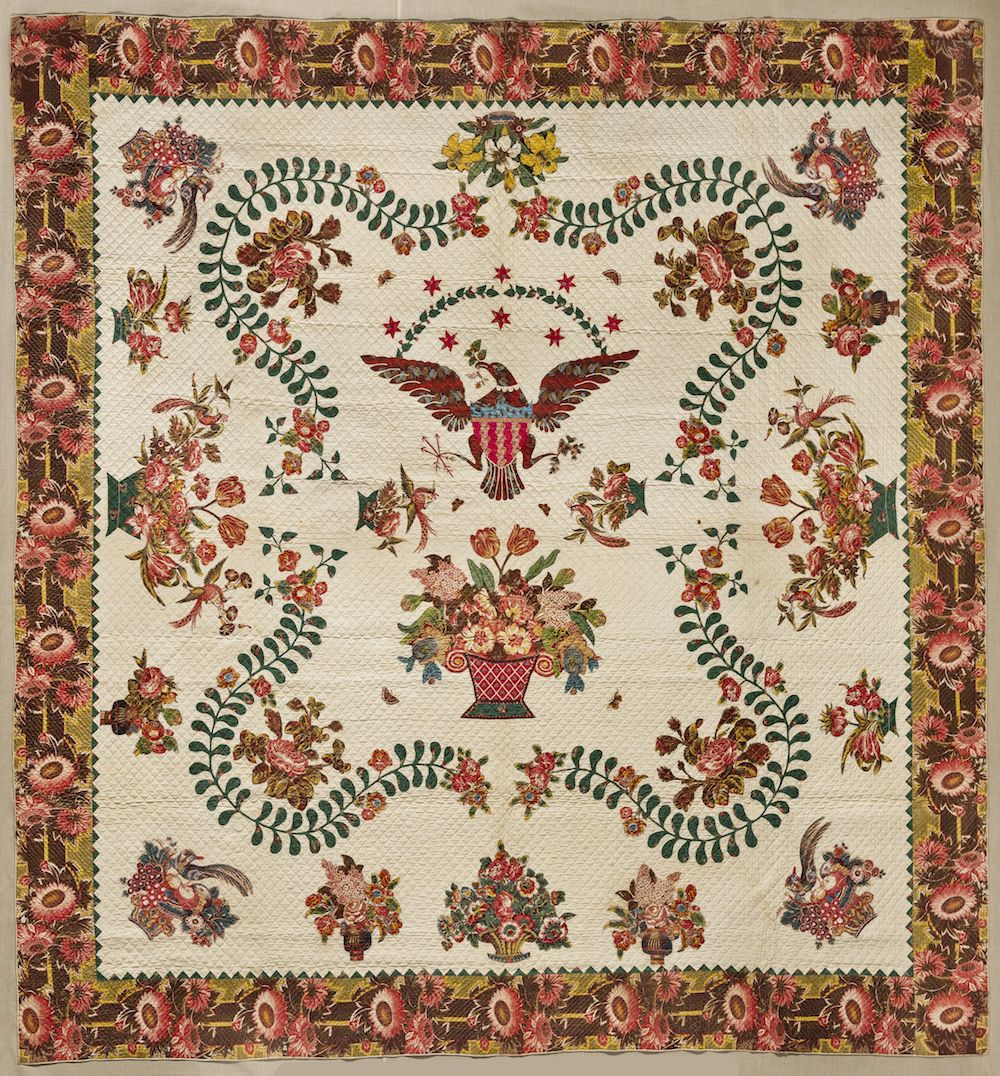 Exhibition Sponsors
"Workt by Hand": Hidden Labor and Historical Quilts is organized by the Brooklyn Museum. Its presentation at the National Museum of Women in the Arts is made possible through the generous support of the DC Commission on the Arts and Humanities, an agency supported in part by the National Endowment for the Arts, and the Arkansas State Committee of NMWA. Additional funding is provided by the Coby Foundation and the members of NMWA.
Exhibition Gallery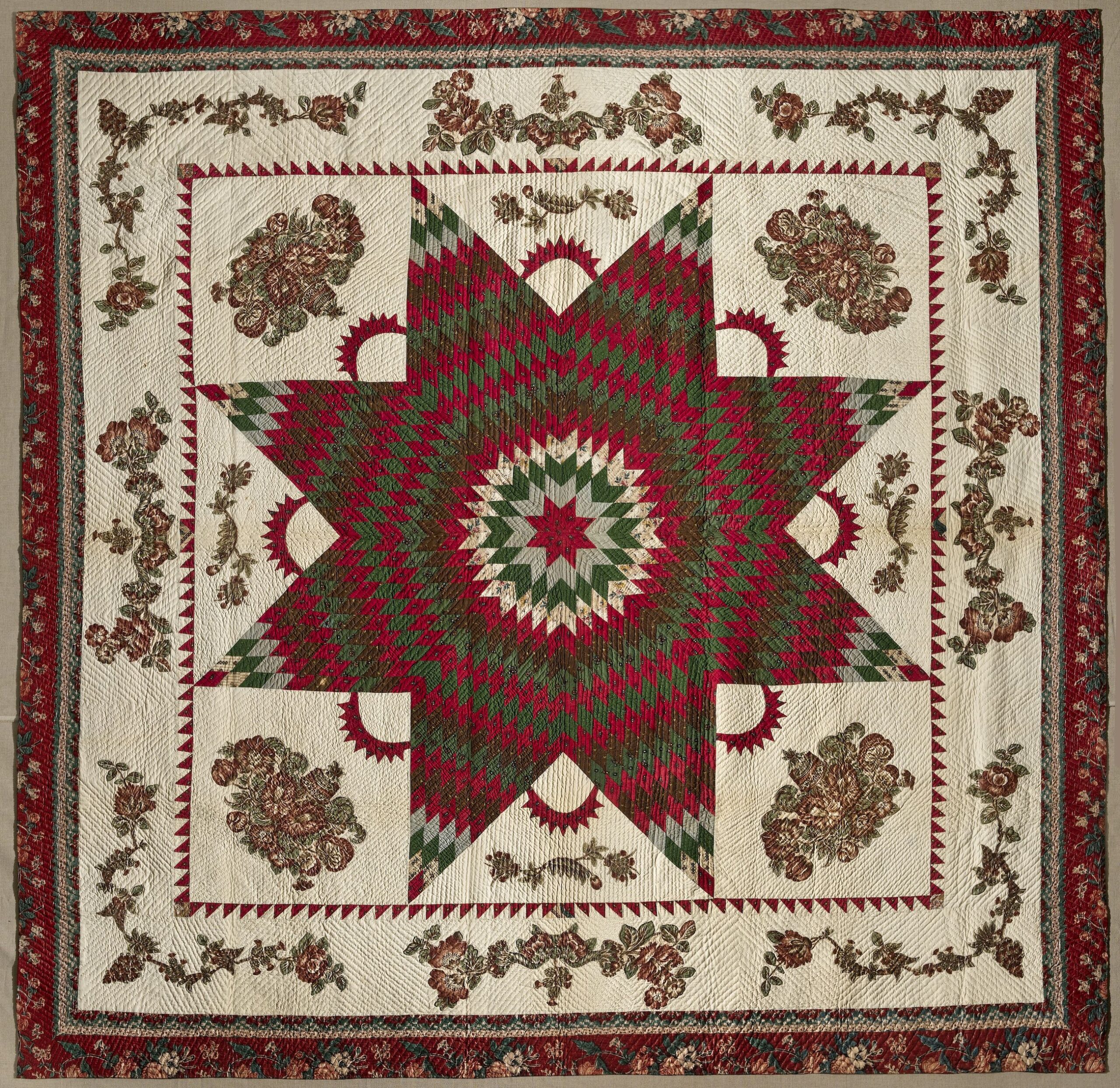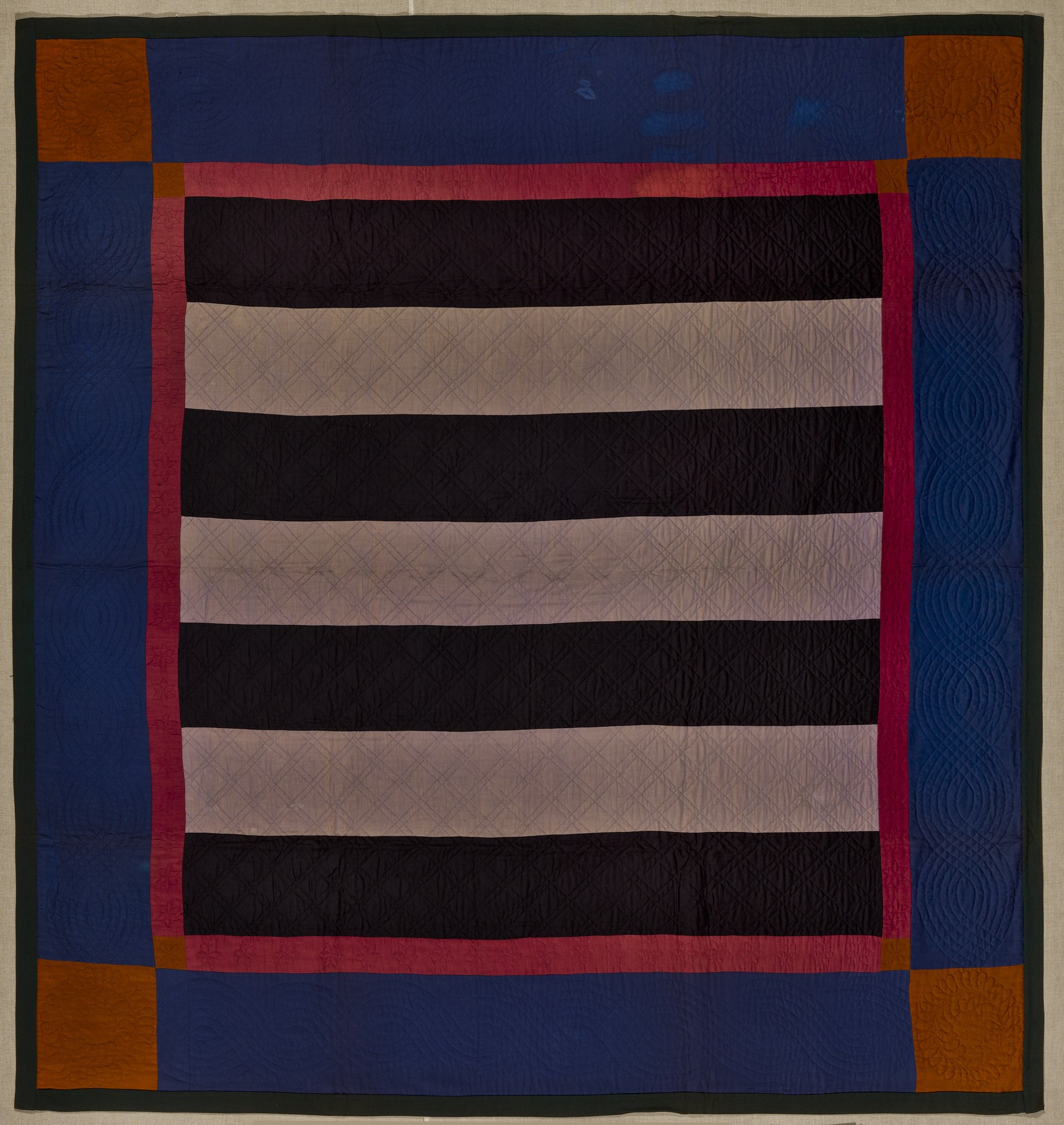 Broad Strokes Blog
In Clues in the Calico: A Guide to Identifying and Dating Antique Quilts, Barbara Brackman discusses the ways in which certain characteristics of a quilt can disclose important information on...