The Art, Books, and Creativity (ABC) curriculum consists of 14 lessons, which combine visual arts and writing activities. ABC introduces students to artworks by women, as well as basic art vocabulary and concepts. It leads students through the process of creating artists' books in a range of book formats and culminates with a classroom exhibition and critique of students' works. Designed for use in 4th- and 5th-grade classrooms, the curriculum can be differentiated for other grade levels.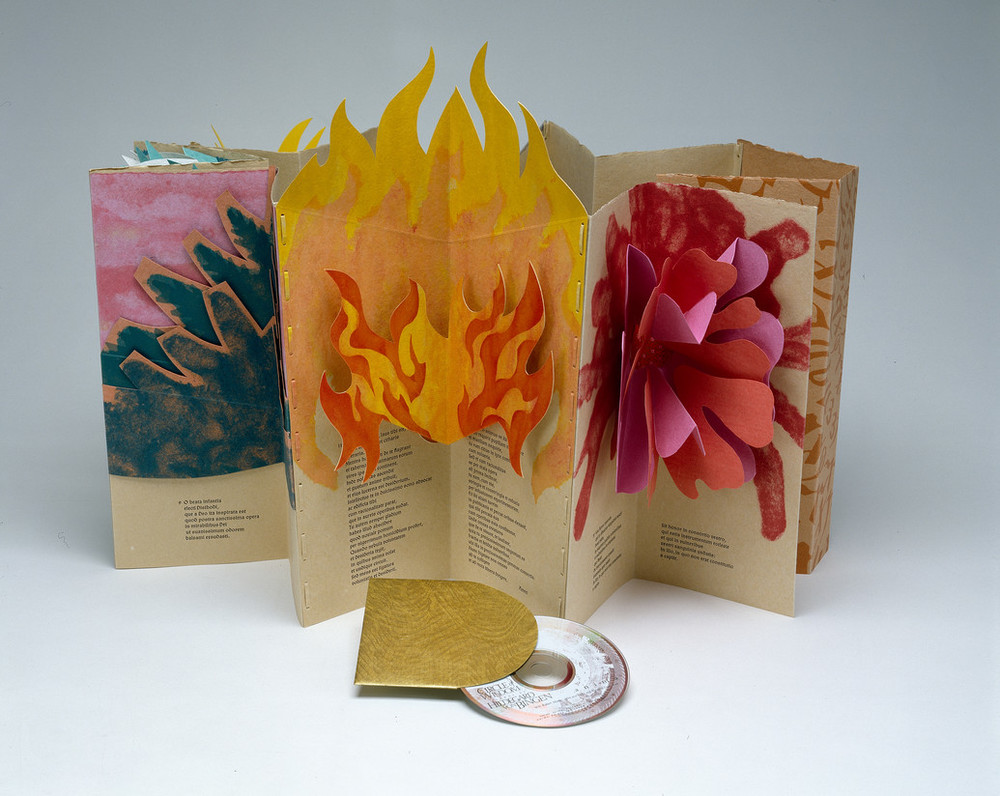 Claire Van Vliet, Circulus Sapientiae (Circle of Wisdom), 2001; Pulp painting on handmade paper, CD, 5 1/2 x 12 in.; National Museum of Women in the Arts, Museum purchase: Library and Research Center Acquisition Fund; © Claire Van Vliet
ABC Lessons
Research Reports
NMWA developed and evaluated the ABC Curriculum and the ABC Teacher Institute from 2004 to 2011 with the support of two consecutive grants from the U.S. Department of Education. Findings from the three-year curriculum study and four-year professional development study show positive impact on student learning in the visual arts and writing and on teachers' ability to integrate arts in the classroom.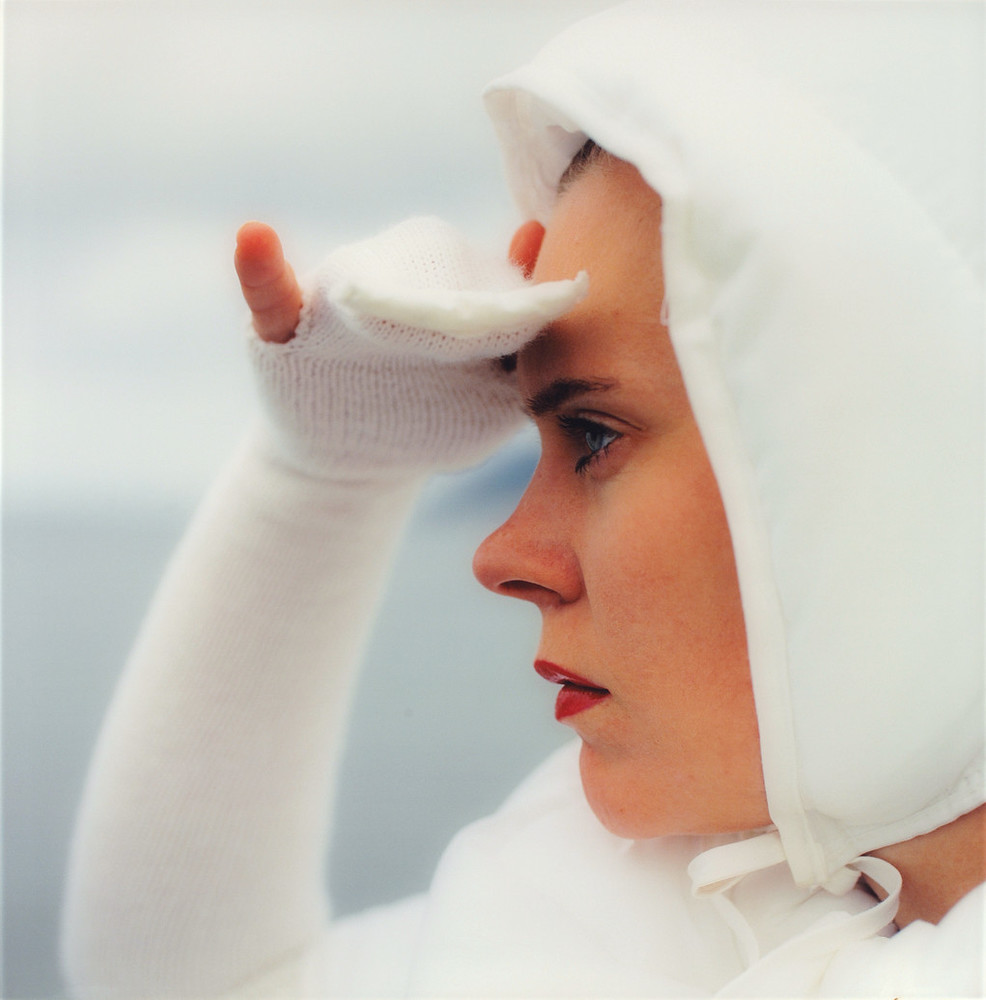 Icelandic Love Corporation, Where do We Go from Here?, 2000; Laserchrome print mounted on Diasec, 27 1/2 x 27 1/2 in.; National Museum of Women in the Arts, Gift of Heather and Tony Podesta Collection; © Icelandic Love Corporation