May 17, 2021
5/17/21
Upgrades to historic building will enhance exhibition galleries, programming, scholarship, and accessibility and improve visitor experience
WASHINGTON—The National Museum of Women in Arts (NMWA), the world's first museum solely dedicated to championing women artists, announces a plan for the comprehensive renovation of the museum's historic building at 1250 New York Avenue, NW, in Washington, D.C. State-of-the-art upgrades to the museum's home, a 1908 Classical Revival structure listed on the National Register of Historic Places, will expand NMWA's exhibition space and enhance its programming, strengthening its work for years to come. The plan requires the building to close to the public beginning August 9, 2021. Construction will commence on September 1, 2021 and will be completed in approximately two years.  
The building's first full renovation since 1987, the $66 million project will honor the structure's history while improving its interior spaces, mechanical systems and exterior envelope. The long-planned updates include enlarged gallery space to showcase historic and contemporary artworks and installations; a new destination for researchers and education programs; and enhanced amenities and accessibility for visitors. Infrastructure and storage upgrades will bolster the long-term conservation and security of the museum's collection of more than 5,500 works.
"From its home in the nation's capital, NMWA has given deserved prominence to groundbreaking women artists of the past and present for nearly 35 years, but the goal of equity for women through excellence in the arts has yet to be achieved," said NMWA Director Susan Fisher Sterling. "This renovation will ensure that the museum continues to promote the contributions of women artists in ways that engage audiences and advocates of tomorrow. Thanks to our founder Wilhelmina Cole Holladay and her husband Wallace—whose bold and ambitious vision led them to collect art by women and create a museum for its permanent display—our building is the center of a worldwide movement that champions women in, and through, the arts."
Beginning in 2015, NMWA undertook a rigorous assessment of the historic building and created an extensive plan for renovations that apply recent advances in engineering, building codes and sustainability. The Baltimore-based architectural firm Sandra Vicchio & Associates was chosen to lead the project.
"It is a majestic structure—timeless and beautiful," said Vicchio. "To protect the collection and enable NMWA to educate and engage the world more effectively, we must upgrade the building's envelope, improve the performance of its systems and make better use of its interior space. Revitalizing the building is all about positioning the museum for a triumphant future."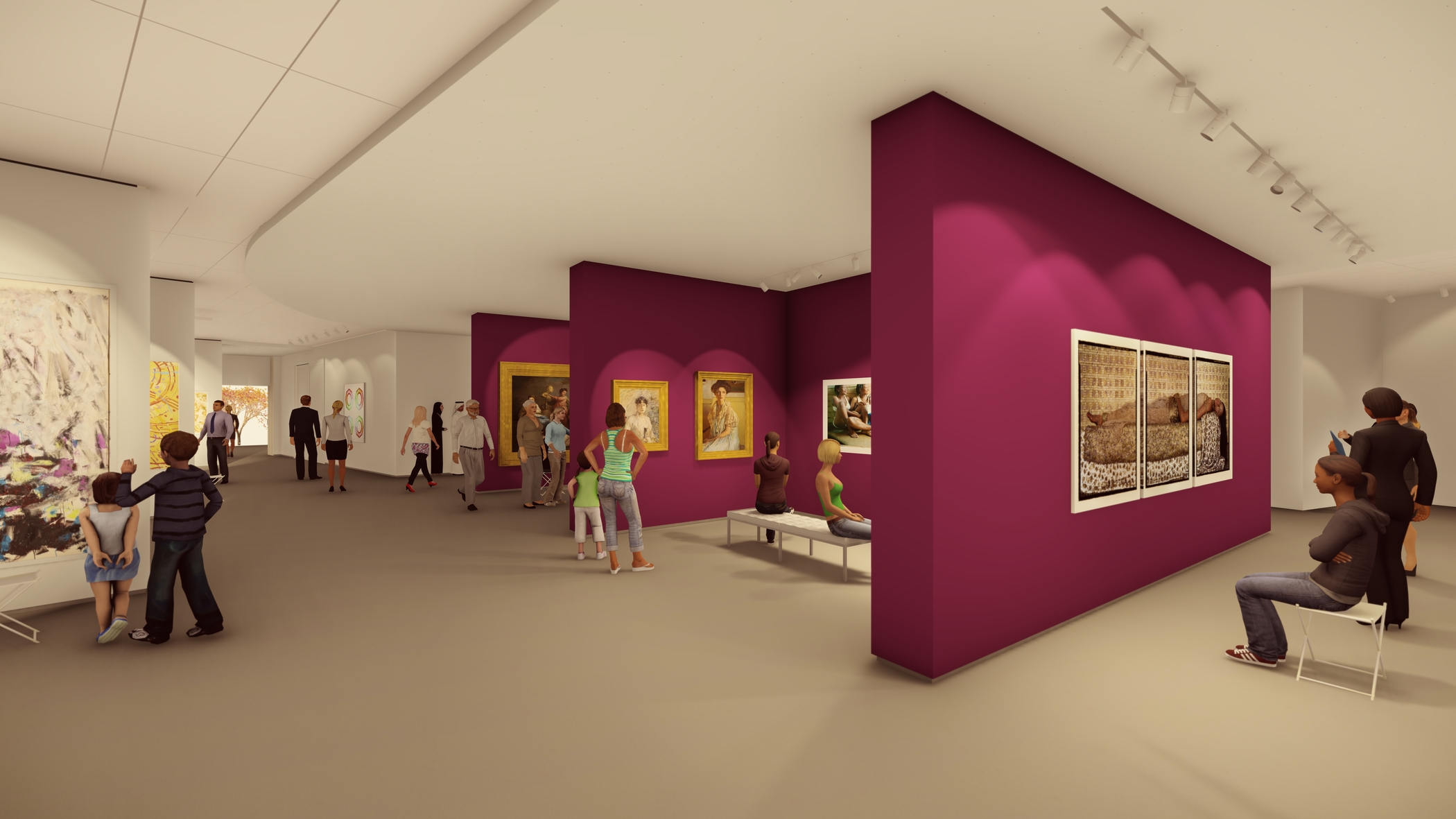 The renovation project at NMWA will include:
Transforming the building to provide easier access for all visitors, with upgraded technologies and amenities as well as improved ADA accessibility
Dedicating a new orientation gallery in the Great Hall that welcomes visitors, introduces the museum's mission and tells stories of women artists
Renovating and enlarging galleries to accommodate historic and contemporary artworks and multifaceted installations
Creating a new Learning Commons that features a major exhibition gallery, a state-of-the-art Library and Research Center, Reading Room and an Education Studio for hands-on workshops, curated conversations and classes as well as flexible space for rehearsals and other museum events
Improving wireless and touch-screen technology in galleries, which will enhance visitors' experiences and learning opportunities with additional connectivity
Updating the Great Hall and Mezzanine to preserve these iconic spaces while improving their functionality for museum events and facility rentals
Installing new lighting, climate control and security technology to support long-term conservation of the art and the overall comfort of visitors
Enhancing collection storage space to store art more efficiently and care for works of art more effectively
Improving signage to provide better wayfinding and easy-to-follow pathways throughout the museum
Restoring the roof, historic cornice and the building exterior in accordance with the D.C. Historic Preservation Office.
Renderings of the new and improved spaces are available here.
During the closure, NMWA will continue to offer a robust slate of online programs and events, virtual exhibitions and digital content. Plans are also underway to present off-site exhibitions and special events. Click here to see a schedule of upcoming events and online content.
Support for NMWA's Renovation
In less than two years, NMWA has raised over $50 million towards a capital campaign goal of $66 million. With the advent of the COVID-19 pandemic and rising costs in the construction industry, the renovation project costs have grown. Building on the campaign's robust beginnings, NMWA will continue to solicit gifts throughout the life of the campaign.
"This renovation was the dream of our founder Wilhelmina Cole Holladay, who died on March 6th at age 98," said Winton S. Holladay, Vice-Chair of the NMWA Board. "In the campaign's quiet phase, donors and friends have stepped up in wonderful ways, putting us within sight of our campaign goal. With Billie's passing, we are honored to carry her vision forward by completing this campaign and restoring our building for future generations."
The museum's capital campaign is directed by a steering committee of NMWA trustees, advisors and senior museum staff and is currently supported by gifts from individuals, foundations and corporations. In addition, the museum has received federal and city funding through competitive grants from the Institute of Museum and Library Services (Museums for America Grant) as well as a first-ever 2020 Cultural Institutions grant from Events DC, a semi-public company supported by D.C. taxpayer funds.
For more information, the capital campaign website displays renderings, tracks project progress and offers ways to get involved.
About the Historic Building
Designed by the architecture firm Wood, Donn & Deming, the museum's Classical Revival-style building was completed in 1908 as a temple for the Masons, an organization that did not allow women members. The 78,810-square-foot main building is listed on the DC Inventory of Historic Sites and the National Register of Historic Places. The exterior façade incorporates Tuscan and Mediterranean design elements in addition to Masonic symbolism.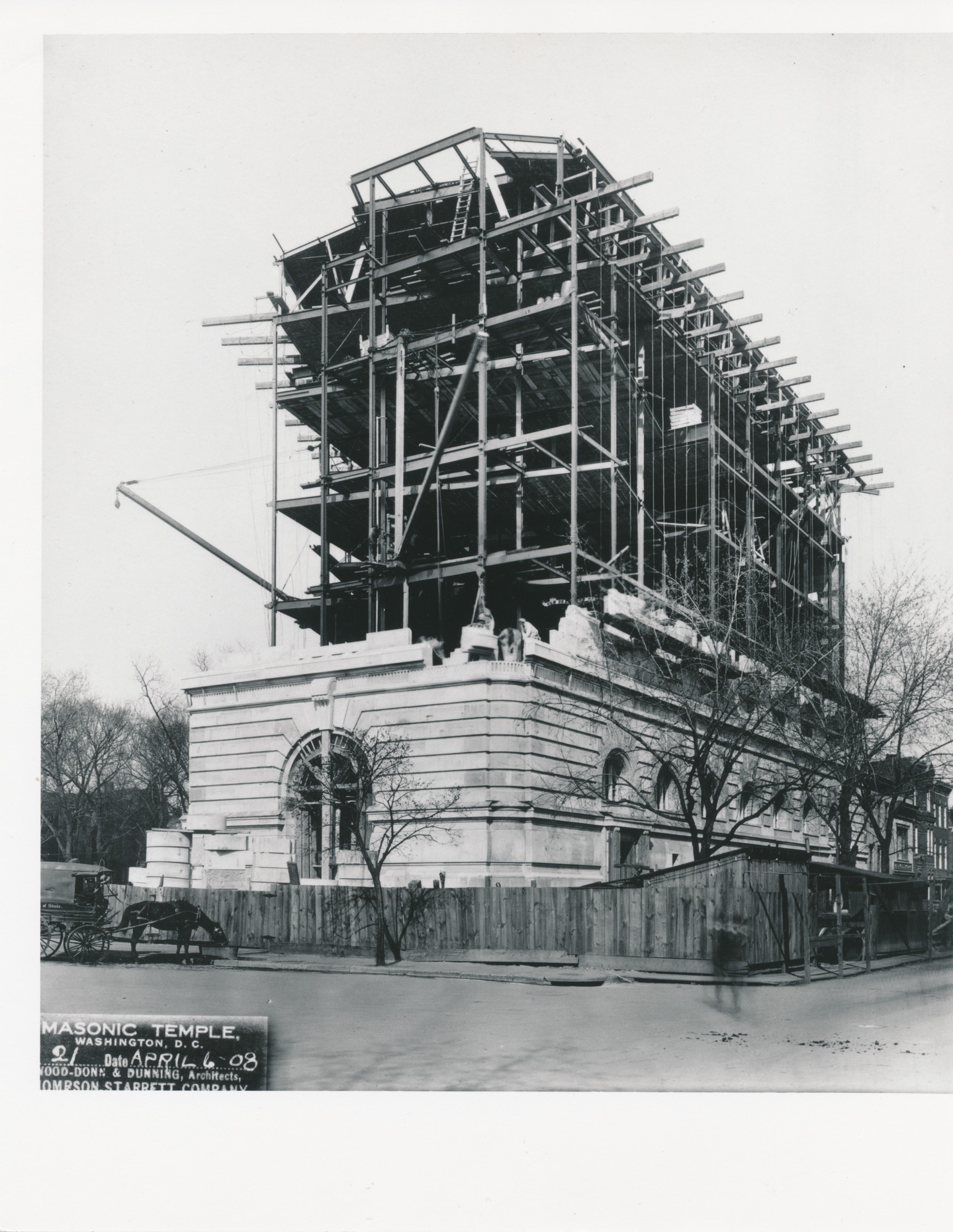 In 1983, Wilhelmina and Wallace Holladay purchased the property to establish a museum dedicated to women artists. The building was refurbished in accordance with the highest design, museum and security standards. After the extensive renovations, which won numerous architectural awards, the National Museum of Women in the Arts opened to the public on April 7, 1987. In 1993, the museum purchased 5,300 square feet of adjacent property, and, following further renovation, the Elisabeth A. Kasser Wing opened in 1997, making the entire facility 84,110 square feet.
About the National Museum of Women in the Arts
The National Museum of Women in the Arts (NMWA) is the first museum in the world solely dedicated to championing women through the arts. With its collections, exhibitions, programs and online content, the museum inspires dynamic exchanges about art and ideas. NMWA advocates for better representation of women artists and serves as a vital center for thought leadership, community engagement and social change. NMWA addresses the gender imbalance in the presentation of art by bringing to light important women artists of the past while promoting great women artists working today. The collections highlight painting, sculpture, photography and video by artists including Louise Bourgeois, Mary Cassatt, Judy Chicago, Frida Kahlo, Shirin Neshat, Faith Ringgold, Pipilotti Rist, Amy Sherald and Élisabeth Louise Vigée-LeBrun.
NMWA is located at 1250 New York Avenue, NW, Washington, D.C. Through August 8, it is open Mon.–Sat., 10 a.m.–5 p.m. and Sun., noon–5 p.m. Admission is $10 for adults, $8 for visitors 65 and over and students, and free for NMWA members and youths 18 and under. Admission is free the first and third Sundays of each month. For information, call 202-783-5000, visit nmwa.org, Broad Strokes blog, Facebook, Twitter or Instagram.
Media Contacts
Amy Mannarino, amannarino@nmwa.org, 202-783-7373
Emma Filar, efilar@nmwa.org, 202-783-7377