Deepen your support and connection to our mission as a Circles Member.
Benefits of Circles Membership
Join a dynamic group of individuals who recognize the museum's vital role in shining a light on women artists of the past, present, and future. Members enjoy exclusive access to the museum and its one-of-a-kind collection and connect with acclaimed and emerging artists through engaging events and behind-the-scenes opportunities.
Your generosity will be recognized in Women in the Arts magazine, in the Annual Report, and on the museum's website.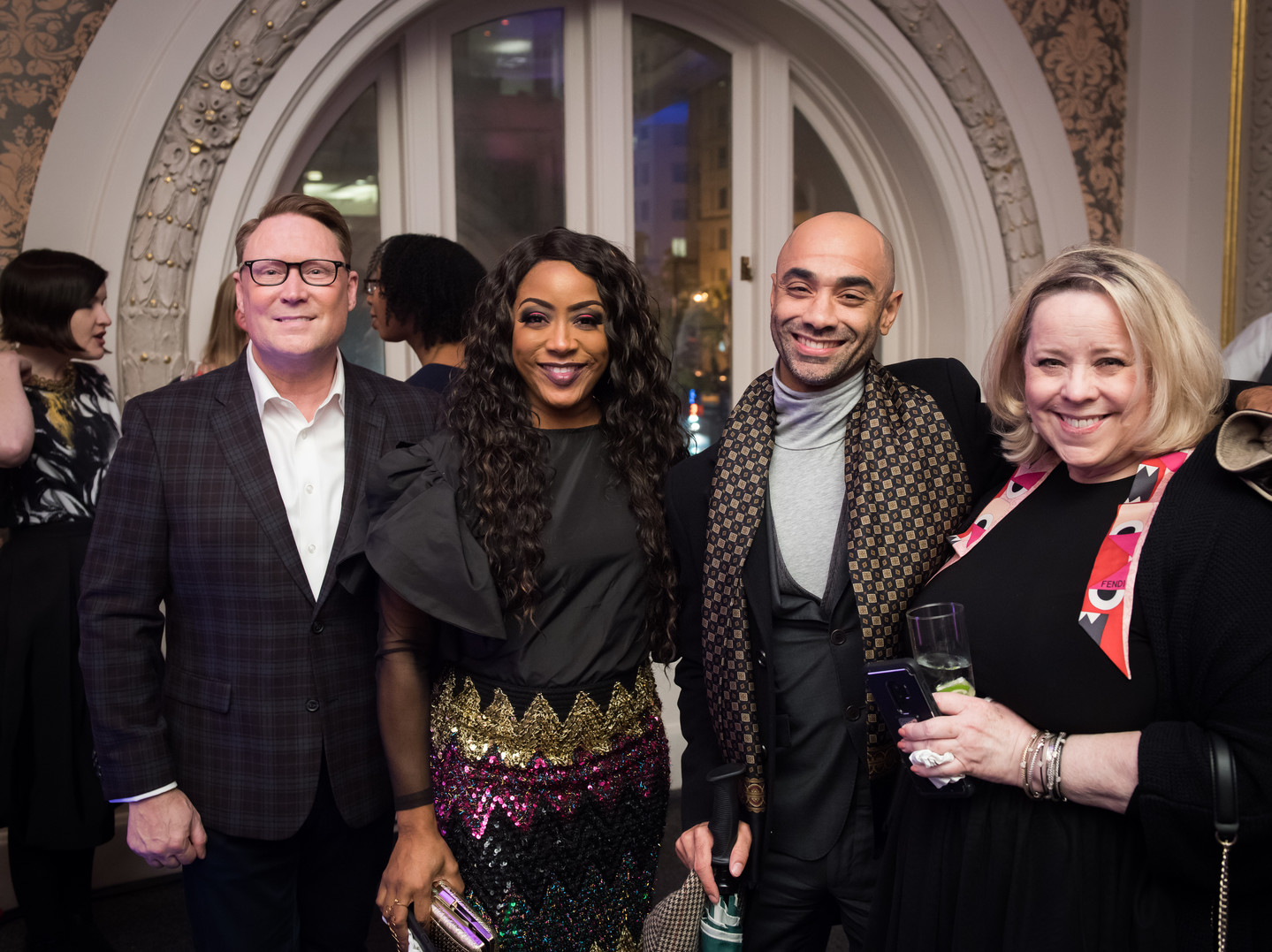 Circles Levels and Benefits
All Circles members enjoy these benefits:
Subscription to Women in the Arts, our award-winning magazine
A specially selected book about a woman artist sent to you each fall
Widespread recognition on the museum's website, Women in the Arts magazine, and the Annual Report
A dedicated Circles phone line for tour arrangements and other VIP services
Invitation to all VIP opening receptions
Complimentary admission for two to one Artists in Conversation talk and one Fresh Talk program during your membership year
Private VIP exhibition tour for up to 10 guests, upon request
Free admission to outstanding museums nationwide through the ROAM reciprocal membership program
Six free guest tickets for exclusive member programs
Member e-newsletters and special offers
Member discounts at the online Museum Shop
Special thank-you: A copy of Women Artists, a beautiful hardcover book of our collection with artist biographies
All regular Circles benefits for two adults
All the benefits of Donor Circle Membership, plus:
A complimentary catalogue for a major exhibition
Invitations to complimentary private studio tours, private collection visits, and other cultural gatherings
All the benefits of Sponsor Circle Membership, plus:
Invitation for two to an annual Patron Circle event
A complimentary gift membership to share with a friend ($95 Dual Plus)
One additional complimentary exhibition catalogue (total of two)
All the benefits of Patron Circle Membership, plus:
Invitation for two to the exclusive annual Director's Circle event
Invitation for two to Art Salons, where you will meet and mingle with NMWA's director, curators, and like-minded supporters of women artists
Complimentary admission and reserved seating at all public programs all year (space is limited; reservations required)
Free admission for your guests (up to 10) on each visit
The President's Circle recognizes cumulative unrestricted annual giving to the museum at the $25,000 level or higher.
Donors at this level receive all of the benefits above, plus an opportunity to be recognized as a sponsor of the museum's programs, exhibitions, and special events. We are happy to work with you to discuss your personal engagement plan.
Call Christina Knowles, director of development, annual giving, and membership, to discuss joining the President's Circle.
Membership Department Contact Information
Questions?
Contact Us
Christina Knowles
Director of Development, Annual Giving, and Membership
202-783-7984