Our free, age-appropriate tours provide fun, inquiry-based experiences for early learners (ages 3 to 6) and students in elementary and secondary grades.
While the museum building is closed for renovations, we will not accept requests for onsite school & youth groups visits. We will update this page as circumstances change. To learn more about upcoming programs, visit our calendar. If you are interested in virtual guided experiences, email reservations@nmwa.org.
Guided Tours for School and Youth Groups
Tours led by museum educators and docents introduce students to the achievements of women artists, teach art vocabulary, foster visual and verbal literacy skills, and encourage close observation and critical thinking. Schedule a tour of the museum's collection or special exhibitions or choose one of our curriculum-aligned thematic tours. If you prefer a self-guided visit, see guidelines below. School and youth tours for students 18 years old and under are free.
All guided tours require reservations and must be scheduled at least four weeks in advance. Tours can start any time between the museum's opening and 2 p.m.
Tours last approximately 60 minutes and are typically available for a maximum of 30 students; however, we can accommodate more in certain circumstances. See below for thematic tour group sizes and lengths.
Chaperone requirements for guided tours
Pre-kindergarten and kindergarten: One chaperone per three students
Grades 1–12: One chaperone per 10 students
Chaperones are admitted free.
Please indicate any special requests, such accessibility needs or incorporating curricular connections, in the form.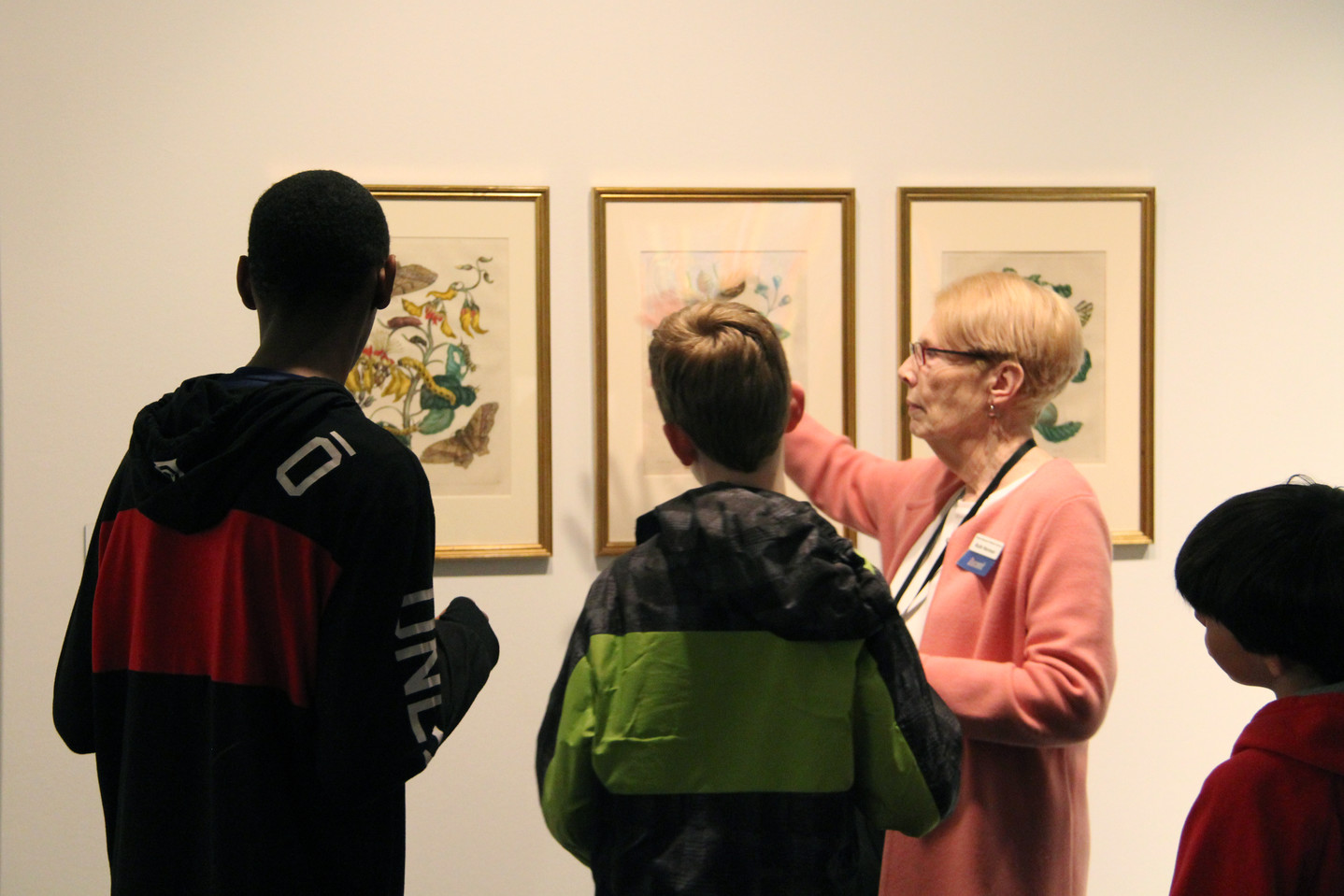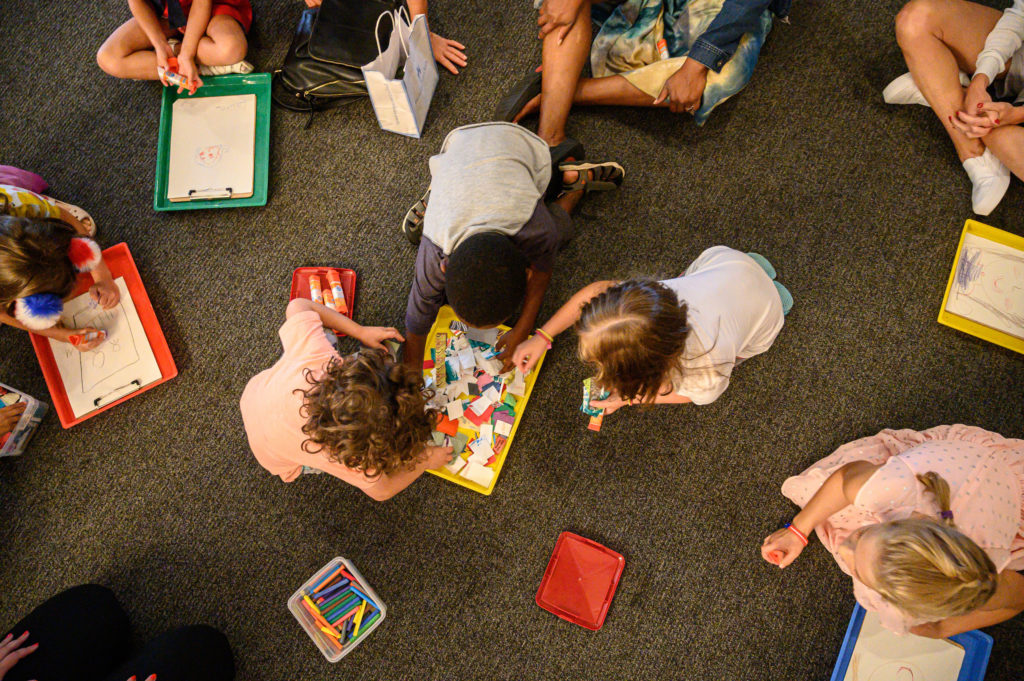 Thematic Tours
NMWA's curriculum-aligned thematic tours will strengthen students' visual literacy skills and vocabulary, and cultivate their observational and evidence-based thinking.
Note that guided thematic tours do not provide an overview of the museum's entire collection.
Pre-kindergarten and kindergarten students (ages 3 to 6) will get their bodies moving, minds thinking, hands making, and mouths talking about works of art during these interactive tours. On these gallery adventures, students learn about the National Museum of Women in the Arts, practice museum manners, and discover artworks and art concepts through developmentally appropriate discussions, a themed story, and hands-on activities.
Tours last approximately 60 minutes and are limited to 20 students. All materials are provided.
Choose from these offerings:
Animal Adventure: Students discover how and why artists depict animals in art. They explore the collection galleries to see a variety of animals, listen to a story about animal behavior, touch themed props, and imagine themselves as animals through sounds and movements. Finally, they create a multimedia collage inspired by their favorite animal.
Color-Full Fun: Students become "Color Detectives," looking closely at artworks to discover the colors of the rainbow. After listening to a story and discussing two artworks, students explore art materials and make their own colorful creations. This tour introduces students to the ways in which artists use color to represent the natural world and to express emotion. Students learn the difference between primary and secondary colors and between warm and cool shades. They practice color mixing as they create their own artwork.
Portrait Party: Students learn about people in art through a story and compare two portraits. Through posing, students step into the shoes of portrait subjects and discover how body language and facial expressions communicate feelings. They discover what artists teach us about sitters through their use of symbols, posture, color, and texture. Students sketch their own self-portraits, adding color and texture through collage to complete their artwork.
Spotting Shapes and Looking for Lines: Students discover and identify shapes and lines galore. They use their eyes, bodies, and creativity to observe and express these basic elements of art. Students learn the difference between two- and three-dimensional artworks and between geometric and organic forms. Students create three-dimensional multimedia artworks that reflect their understanding of lines and shapes.
Awaken your students' interest in and understanding of visual arts and social sciences through an interactive, multi-sensory tour featuring four to five works in the museum's collection. Through open-ended inquiry, discussions, and hands-on experiences, this tour ignites students' multiple intelligences.
Come to Your Senses tours last approximately 60 minutes and are limited to 30 students. All materials are provided.
Students step into the role of art critic in this engaging tour that centers on a select group of artworks in the collection. Participants actively describe, interpret, and evaluate works of art on an emotional and aesthetic level through close, extended looking and a series of discussions.
You Be the Critic tours last approximately 60 minutes and are limited to 30 students. All materials are provided.
Students use art as inspiration for their own creative writing. Combining group discussions of three works of art—portrait, landscape, and narrative—with individual and collaborative writing activities, this tour fosters students' visual literacy and language skills.
Seeing Through Writing tours last approximately 90 minutes and are limited to 20 students. All materials are provided.
Bus Subsidies for Guided Tours
We offer a limited number of bus subsidies to bring students for a guided tour. Eligible schools include District of Columbia Public Schools, District of Columbia Public Charter Schools, and Title I schools within 30 miles of the museum. To be considered for funding, indicate your interest on the tour request form. We will be in touch about availability and next steps.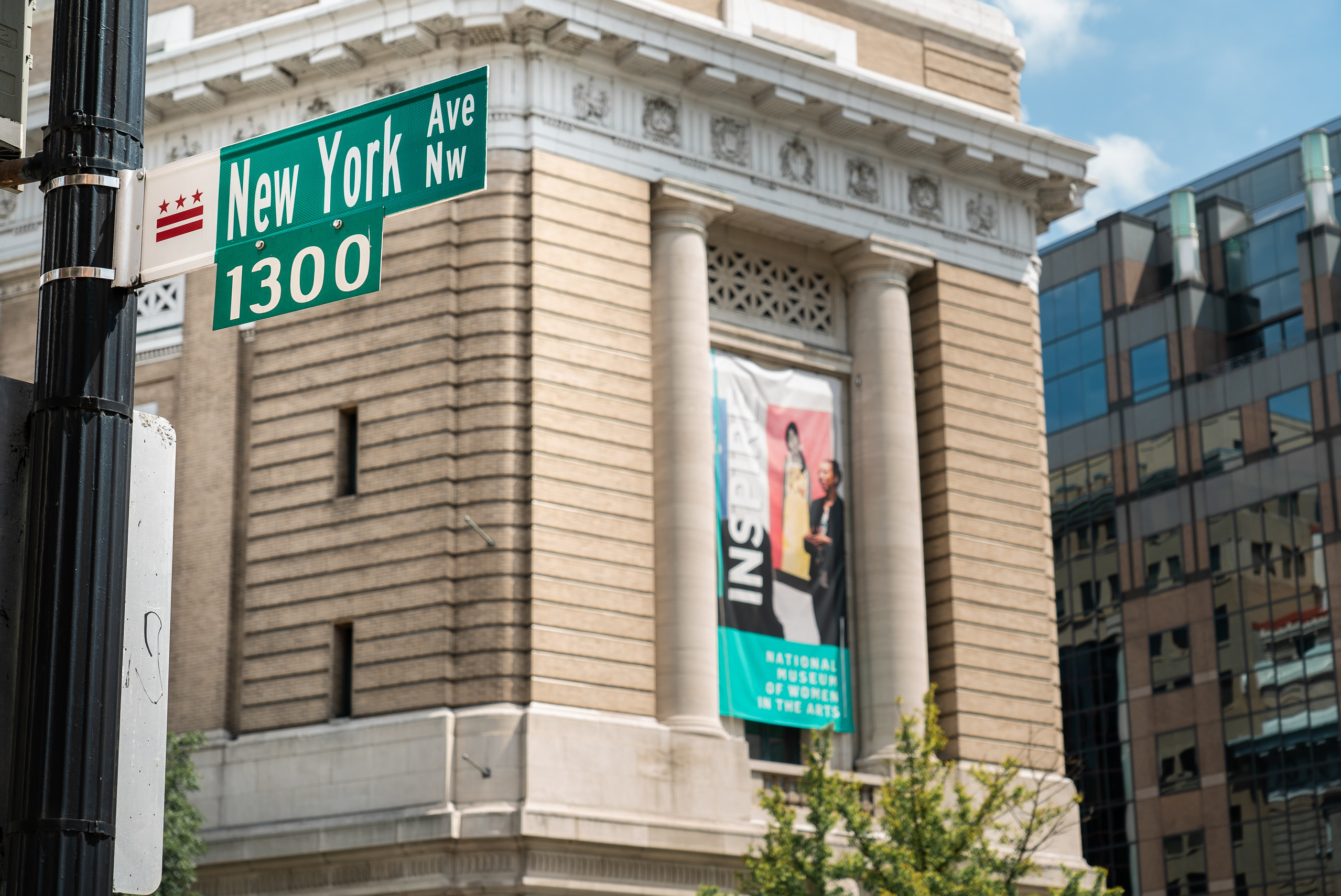 Self-Guided Visits for School and Youth Groups
Chaperone-led, self-guided groups are welcome, though they must comply with our reservation policies and chaperone guidelines. Self-guided groups require reservations and a completed request form. Entry to all special exhibitions is subject to capacity restrictions.
Self-guided groups with students under 18 years old are free.
Chaperone requirements for self-guided groups
Pre-kindergarten and kindergarten: One chaperone per three students
Grades 1–12: One chaperone per 10 students, if group remains together
Grades 1–12: One chaperone per five students, if students will do independent or small-group activities.
Chaperones are admitted free.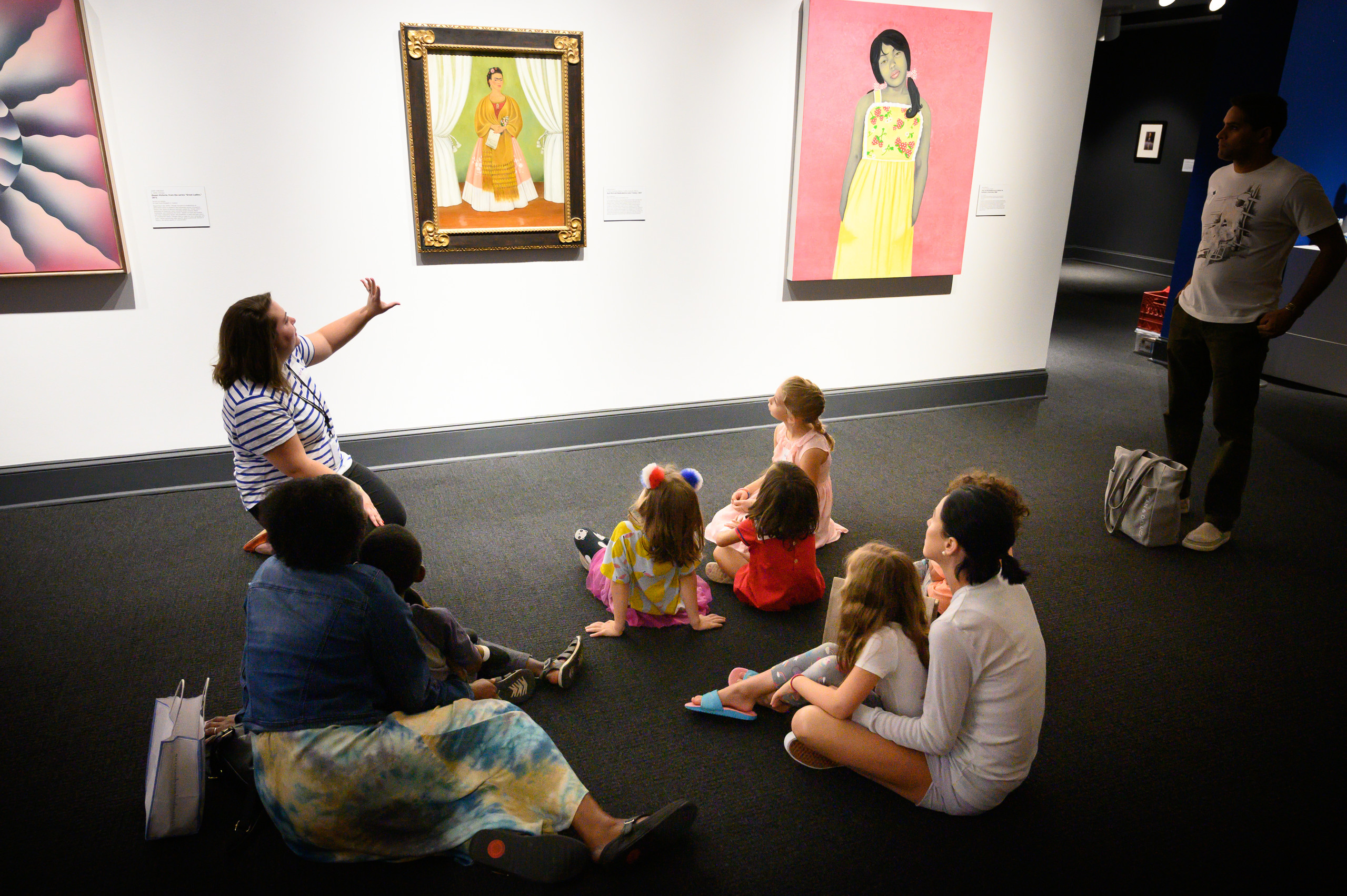 Arts and Humanities for Every Student Partnership
Since 2015, NMWA has partnered with the DC Arts and Humanities Education Collaborative to offer Thinking Routine Thursday tours as part of the "Arts and Humanities for Every Student" initiative. This collaboration has strengthened connections between NMWA and Washington, D.C., public and public charter school students, enabling the museum to serve thousands of elementary and secondary students.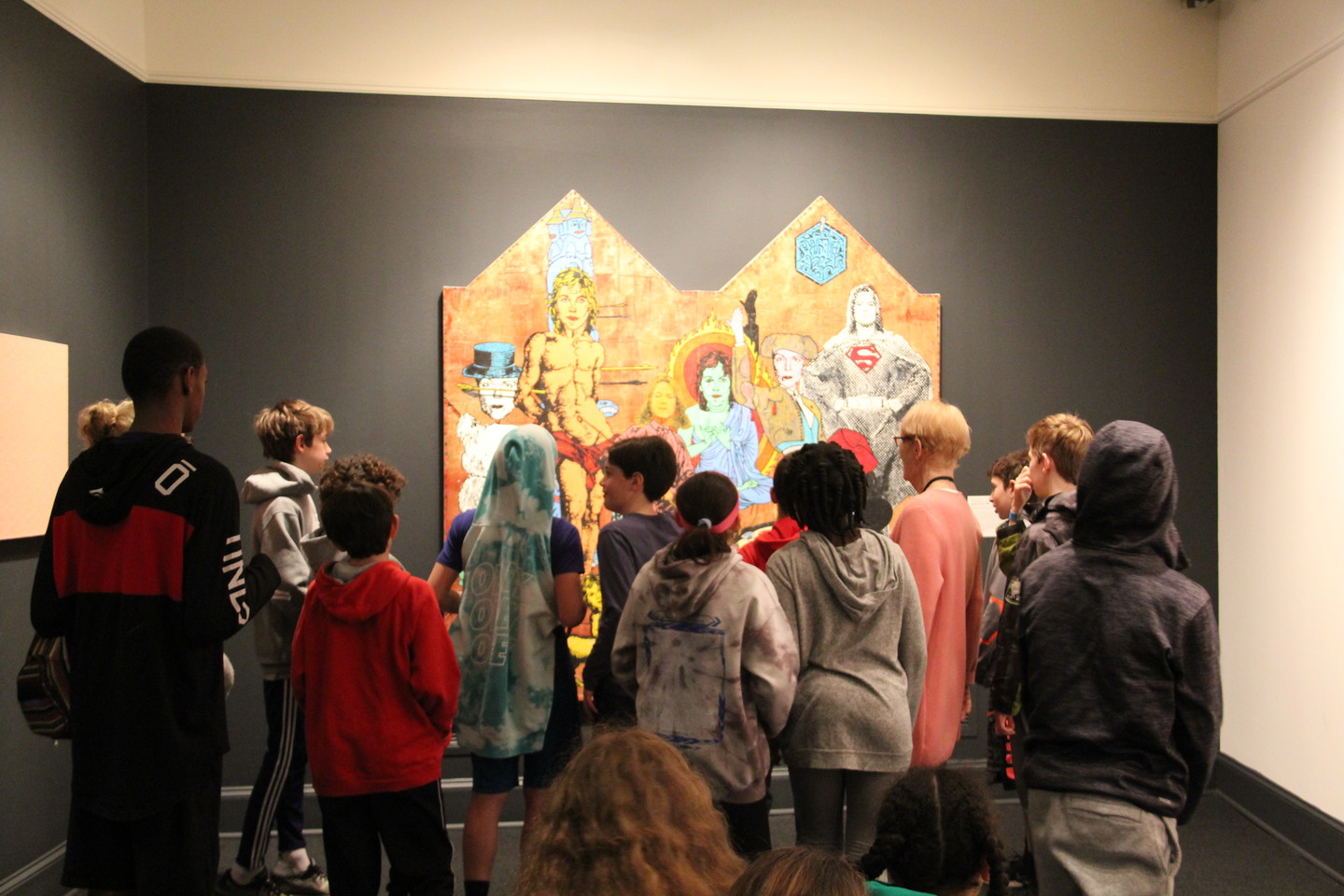 See For Yourself Cards
See for Yourself cards highlight selected works from our collection and special exhibitions. Use them at home or in the classroom to engage with artworks, discover fascinating facts, and reflect on your experience.