Pamela Spitzmueller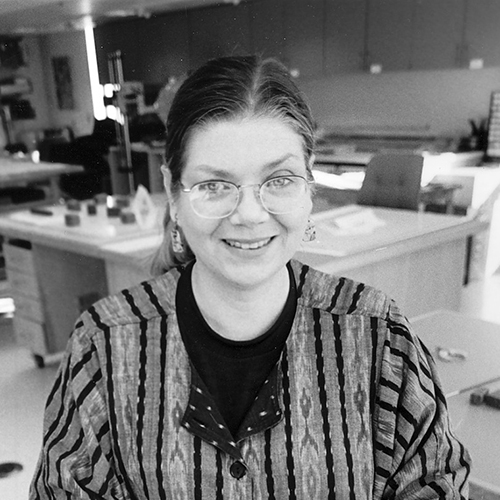 Spitzmueller grew up in suburban Chicago, "making things" in her father's wood workshop. After graduating from the University of Illinois with a degree in art education, she went on to study bookbinding with the book conservator Gary Frost of the Newberry Library, where she worked from 1976 to 1983. There, she broke traditional gender barriers by becoming the first woman trained in assignments requiring physical strength and artistic decision-making.
After moving to Washington, D.C., Spitzmueller worked in the Library of Congress as a rare book conservator. She was invited to direct the University of Iowa's Conservation Department and serve as an associate professor in the School of Art and Art History. In 1998, Spitzmueller was appointed the first James H. Needham Chief Conservator for Special Collections at Harvard University's Library Preservation Center.
She received a National Endowment for the Humanities Grant in 1979, an Andrew Mellon Foundation Grant in 1993, and a Kress Foundation Fellowship in 1992.
Spitzmueller frequently dedicates her artists' books to her favorite poets and artists, and in 1998, Spitzmueller was asked to create an artist's book for Hillary Rodham Clinton. For Hillary includes the poem "Fate Conspires to Strengthen Us" by Anne Dutlinger.