Patricia Piccinini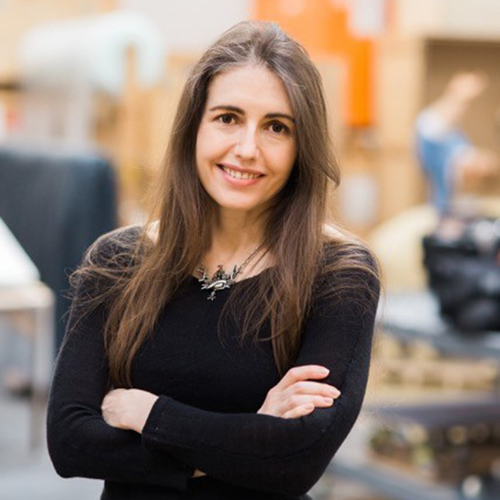 Expanding the hyperrealist tradition in sculpture, Piccinini uses an array of materials—including silicone, leather, and human hair—to form beings that might result from genetic science. Beasties with soulful brown eyes and long ears, scales, or webbed extremities, appear simultaneously appealing and grotesque.
In the mid-2000s, Piccinini began imagining  machines that develop animalistic behaviors, becoming autonomous organisms. She created futuristic sculptures made from fiberglass, steel, and leather, that resemble mutated motor scooters and racing helmets. Both impressive and disconcerting, these sculptures intimate that humans can manipulate but not control life or evolution.
Piccinini first earned a degree in economic history and then a B.A. in painting. Early in her career, she spent time in medical museums making drawings of preserved specimens. Her studies of pathologies and aberrations of anatomy influenced her sculptures.
All of Piccinini's works begin with her drawings, which she and a small team of technicians translate into three-dimensional objects. They use traditional processes (such as hand-sculpted plasticine models), as well as computer-based techniques like CNC milling and 3D-printing to test ideas before fabricating finished works.