Après la tempête (After the Storm)
Close up of Après la tempête (After the Storm)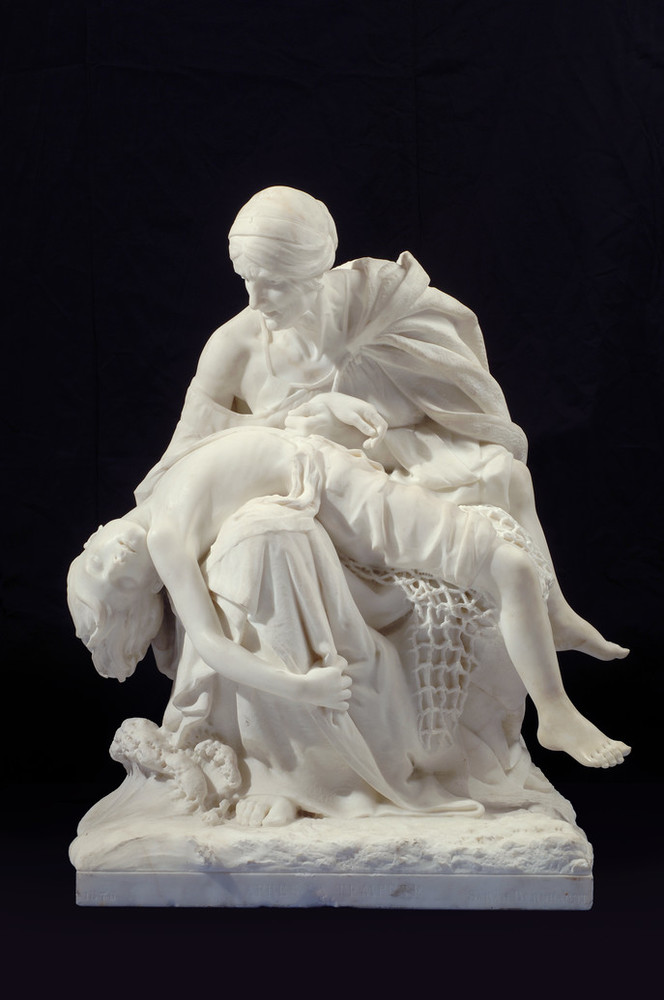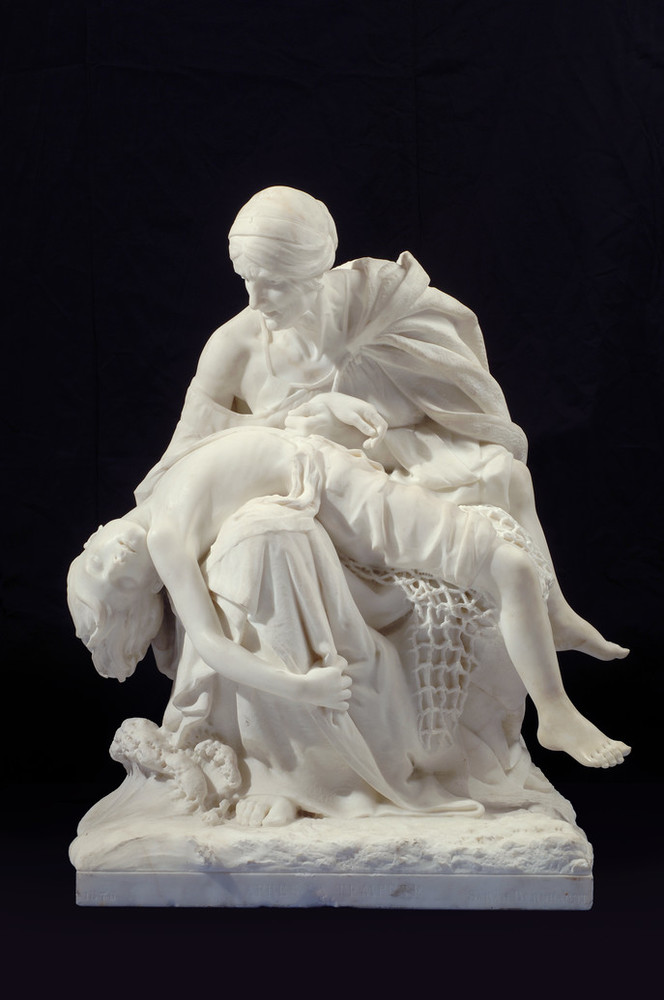 Après la tempête (After the Storm) depicts a Breton peasant woman cradling the body of her grandson who had been caught in a fisherman's nets. Sarah Bernhardt had seen this woman on the seashore and was moved by her story, which ended tragically with the death of the child. But in Bernhardt's sculpture  the child's right hand grips the woman's garment, perhaps suggesting the possibility of a more hopeful ending.
The artist allegedly took anatomy lessons specifically to convey the intensity of the subject. Her ability to render textures from smooth skin to rough nets adds to the naturalism of the piece. Bernhardt's arrangement of the figures suggests her knowledge of works, such as Michelangelo's Pieta, in which the Virgin Mary supports the dead Christ on her lap.
When the large original plaster cast for this work was exhibited at the Salon in 1876, it won a silver medal. Two years later, the artist sold the rights to reproduce Après la tempête to the dealer Henri Gambard, who appears to have commissioned very few duplicates. The sculpture in NMWA's collection seems to be unique and may in fact be the one that was sold in the artist's estate sale in 1923, as no other marble versions are documented.