Sarah Bernhardt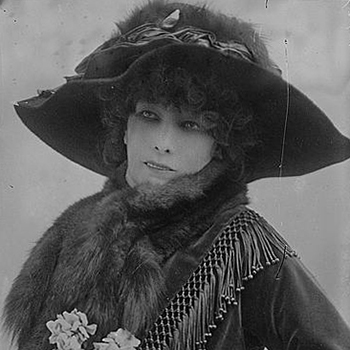 Her debut in Racine's tragedy Iphigénie cemented her importance as a stage actress and launched what would become a 60-year career and a pan-European reputation as "the Divine Sarah." While acting, Bernhardt began studying sculpture with Mathieu Meusnier and Emilio Franchesci and became passionately devoted to the art.
By 1874, she was exhibiting her work at the Paris Salon, which she continued to do until 1886. Exhibitions of the artist's sculpture were held in London, New York, and Philadelphia. Bernhardt participated in the World's Columbia Exposition in Chicago in 1893 and at the Exposition Universelle in Paris in 1900.
Bernhardt excelled at modeling and shaping, and the majority of her sculptures are portrait busts, though she also made smaller objets de vertu (objects of virtue). Fifty of her artworks have been documented.
Passionate about all forms of art, Bernhardt also painted, designed dresses, directed a theater company, and supervised the sets and costumes for her productions.