May 26, 2021
5/26/21
Impress your friends with five fast facts about actor and artist Sarah Bernhardt (1844–1923). NMWA's collection includes Bernhardt's sculpture Après la tempête (After the Storm) (ca. 1876).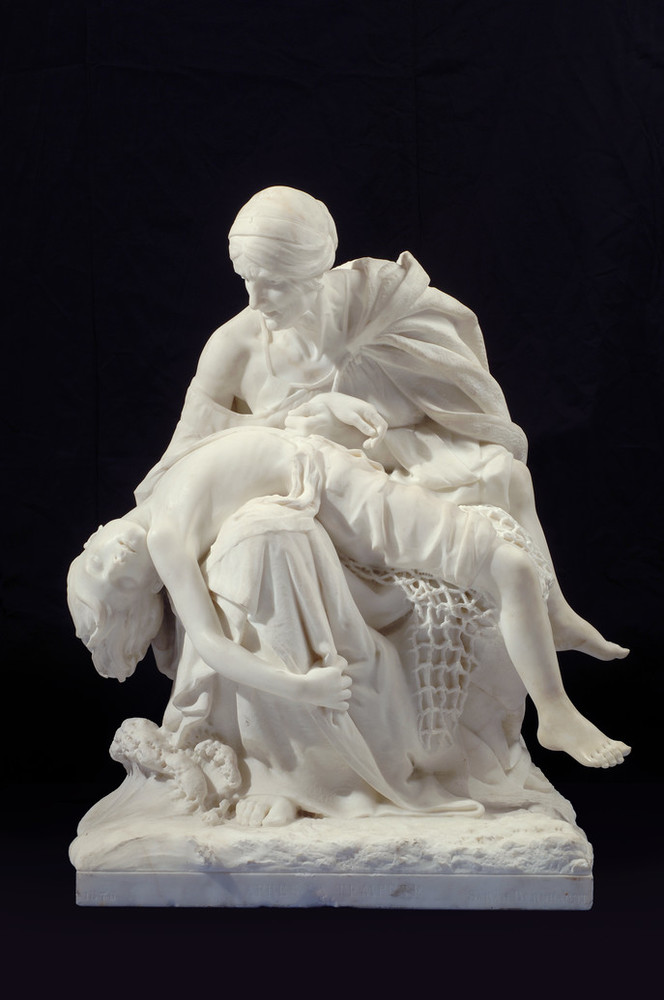 1. Humble Beginnings
Best known for her career as a stage actor, Bernhardt's life was not always glamorous. Born Henriette-Rosine Bernard in Paris, France, Bernhardt was the daughter of a successful courtesan, who traveled frequently and was rarely around, and a lawyer, whom she never met. Bernhardt originally planned to become a nun but instead enrolled in the Paris Conservatory when she was 16 with the support and encouragement of her mother's wealthy lover, thus igniting her prolific theatrical career.
2. Mucha's Muse
Bernhardt met Czech artist Alphonse Mucha in 1896 when she hired his employer's workshop to design a poster for her production Gismonda. Bernhardt liked his work so much that she offered him a five-year contract to design more posters for her shows. From there, Bernhardt and Mucha formed a successful and mutually beneficial business relationship. Due in large part to his collaboration with Bernhardt, Mucha became one of the most recognizable artists of the Art Nouveau movement.
3. Larger than Life
Although Bernhardt's talent in the visual and performing arts is well documented, a large part of her fame can be attributed to the public image she curated for herself. She had countless affairs (often with her co-stars), dressed lavishly, spent her earnings liberally, adopted exotic pets (including cheetahs and alligators), commissioned photographs of herself sleeping in a coffin, hosted séances in her home, and continued to perform even after her leg was amputated in 1915 following an injury sustained during a performance of La Tosca.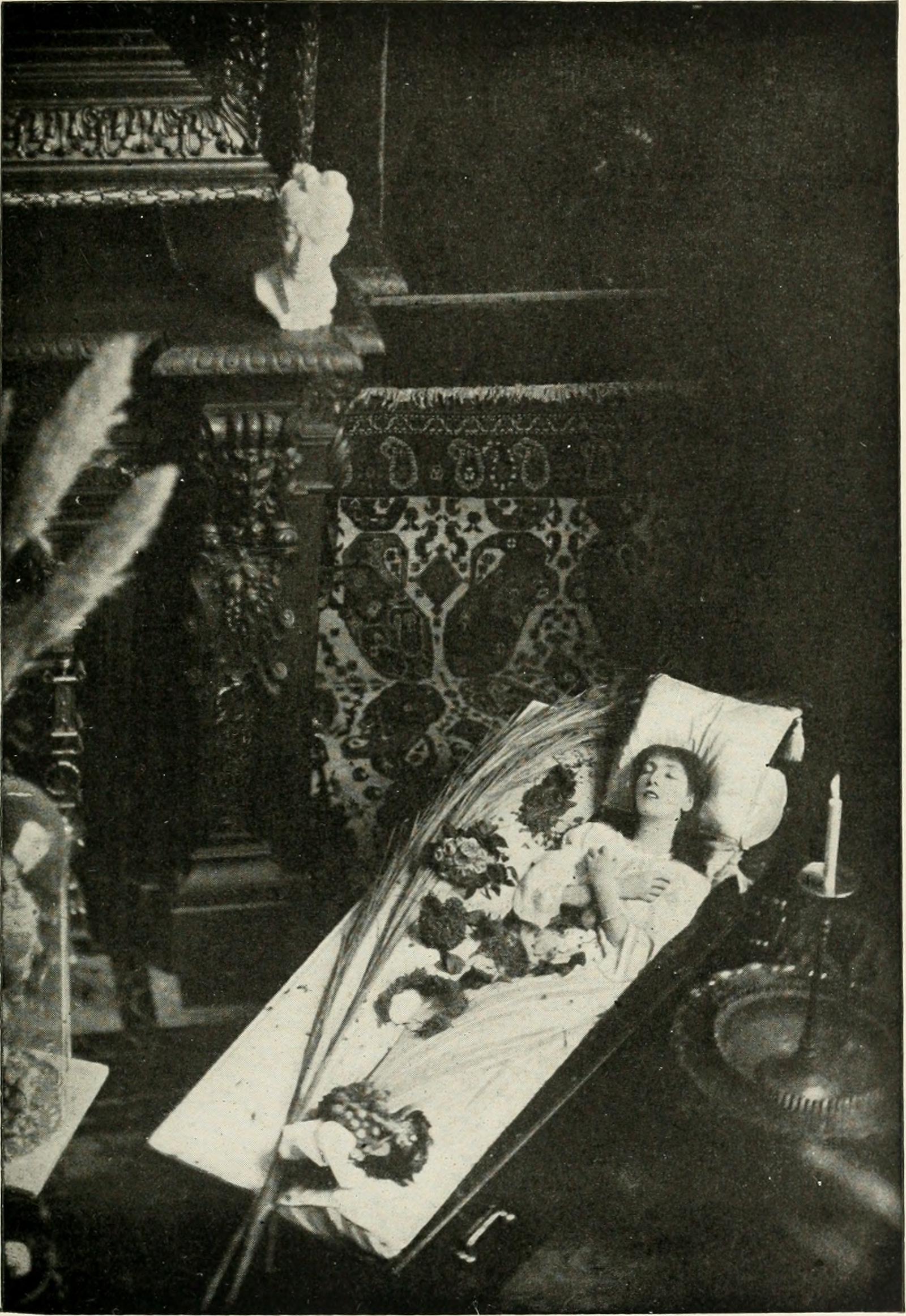 4. Renaissance Woman
Bernhardt was a talented sculptor who experimented with many materials, including bronze, marble, and ceramics. She also dabbled in painting and exhibited some of her works at salons in London and Paris. Additionally, Bernhardt tried her hand as a playwright, novelist, and memoirist. In 1907, she published a collection of memoirs titled Memories of My Life, Being My Personal, Professional and Social Recollections as Woman and Artist.
5. Wearing the Pants
Clément Maurice's short film Le Duel d'Hamlet (1900) is widely regarded as the earliest film adaptation of the famous Shakespeare play. Bernhardt portrayed the title character in a dramatic rendition of the climactic duel between Hamlet and Laertes. She also played several other traditionally male roles during her career, including Napoleon II in L'Aiglon and Pélleas in Pélleas and Mélisandre.