Sarah Miriam Peale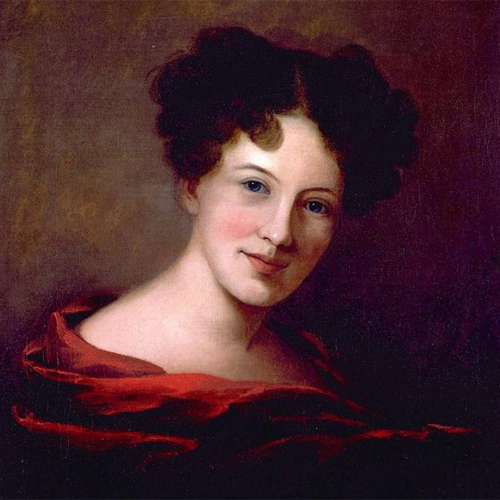 As part of a large and artistically talented family, this Philadelphia native was initially trained by her father. In 1818, she spent three months studying with her cousin, the noted painter Rembrandt Peale; his influence and inspiration, plus that of her uncle, Charles Willson Peale, were important for her early work.
After experimenting with still lifes and miniatures, Peale exhibited her first full-size portrait at the Pennsylvania Academy of the Fine Arts in 1818. Six years later she and her sister Anna Claypoole Peale, a miniaturist, became the first two female members of the Academy, an enormously influential Philadelphia institution.
Peale never married, preferring to devote her energies to her career. Her oil portraits quickly became sought after by diplomats, congressmen, and other eminent individuals who visited her studios—first in Baltimore and later in St. Louis. Records show that Peale received many more portrait commissions than celebrated male painters of the day such as Thomas Sully and John Vanderlyn. Beginning in 1859, Peale returned to painting still lifes, for which she won numerous awards. She spent the last seven years of her life in Philadelphia, where she lived with her sisters Anna Claypoole and Margaretta Angelica.