January 12, 2010
1/12/10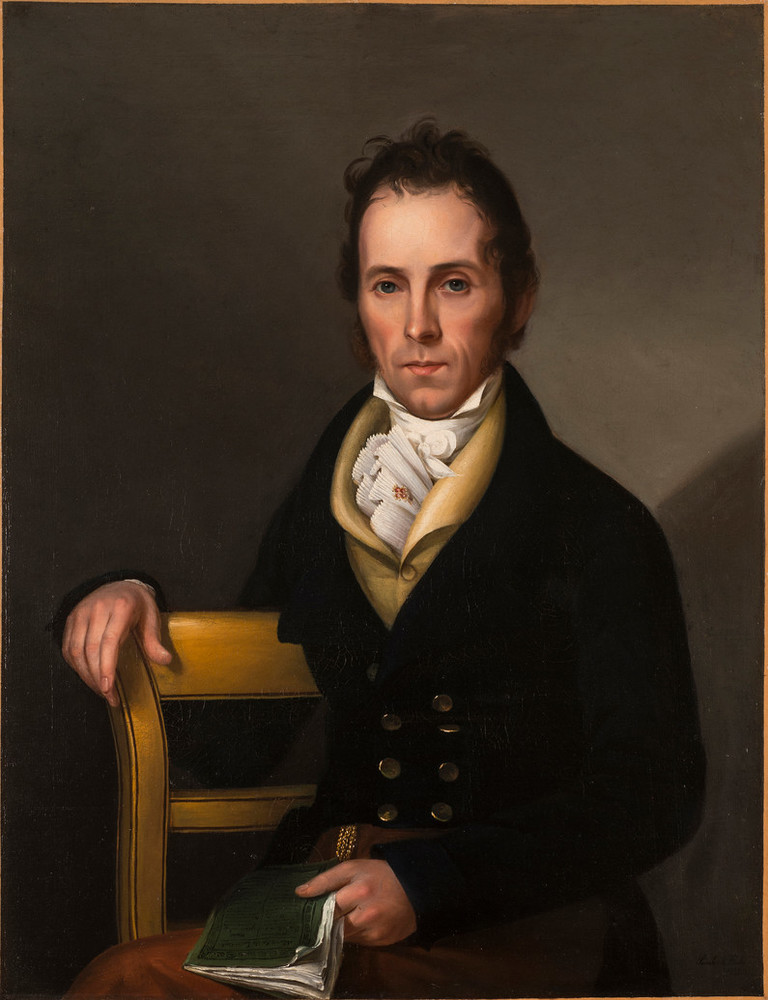 These images of husband and wife Isaac and Susan Avery are termed "pendant portraits" because they were produced to be companions and likely were displayed in close proximity to one another. The paintings are also excellent examples of the artistic skill of Sarah Miriam Peale (1800–1885). Sarah was the youngest daughter of the American painter James Peale and a part of a great family of American painters, including uncle Charles Willson Peale and cousin Rembrandt Peale. Although she began her career as a painter of still lifes and miniatures, (subjects at the time considered well-suited to the sensibilities of women artists), Sarah found success as a portraitist. She exhibited her first portrait at the prestigious Pennsylvania Academy of the Fine Arts in 1818 and six years later she and her sister, miniaturist Anna Claypoole Peale, became the first female members of the Academy.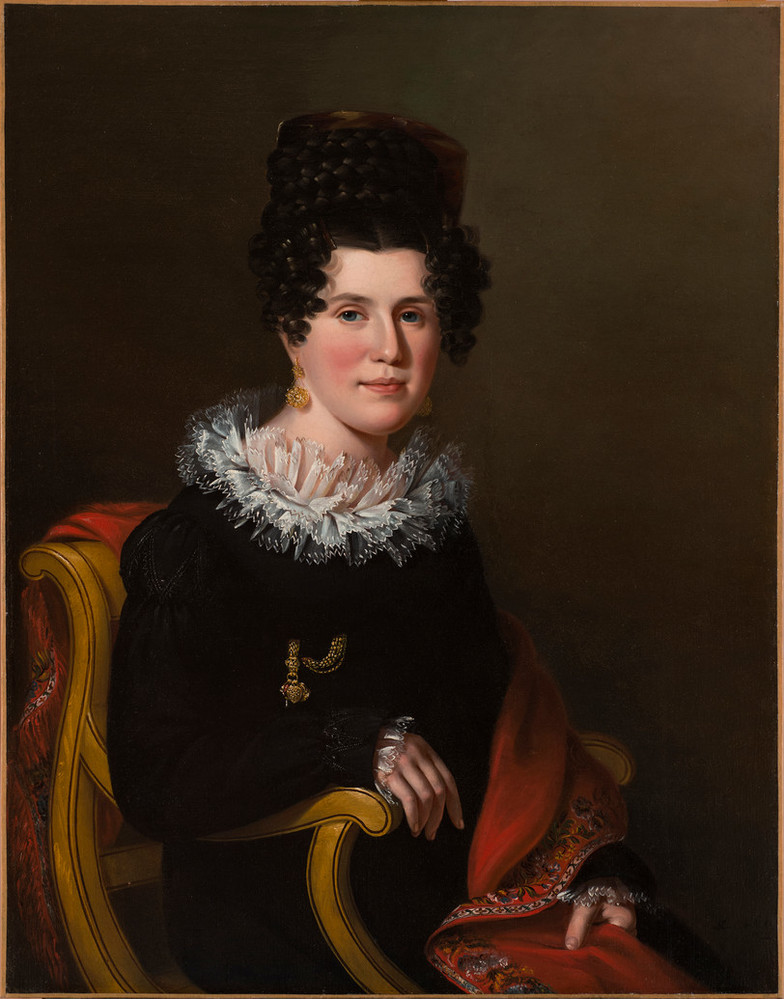 A close look at the Avery portraits in NMWA's collection illustrates the elements of Peale's style that made her a successful portraitist. Isaac Avery was a wealthy Philadelphia merchant, and it is likely that these portraits were commissioned to commemorate the couple's marriage. Their elevated socioeconomic status is displayed in their elegant attire: Peale carefully rendered the various textiles of Susan Avery's costume, her lace collar and cuffs and embroidered shawl, as well as her gold jewelry and luxurious tortoiseshell hair combs. It has been suggested that Isaac Avery may have been a manufacturer of such combs. Peale's highly realistic style and interest in detail is also visible in Isaac's portrait, which includes a partially twisted coat button and pages of a dog-eared book that seem to be practically spilling off the surface of the painting. The specificity of the sitters' depiction stands in marked contrast to the plain background.
In addition to successful merchant families like the Averys, Peale's sitters included prestigious figures of her time such as Senator Thomas Hart Benton of Missouri and French military officer the Marquis de Lafayette. Sarah Miriam Peale supported herself through her painting and was financially independent throughout her long life.