June 2, 2015
6/2/15
Impress your friends with five fast facts about Rachel Ruysch (1664–1750), whose work will be on view at NMWA in Super Natural, June 5–September 13, 2015.
1. Affinities
Ruysch's maternal great-grandfather, grandfather, great-uncle, and several uncles pursued creative professions. Ruysch, like American portraitist Sarah Miriam Peale (1800–1885), came from a long line of artists. Coincidentally, Ruysch and Peale both had sisters named Anna, who were also painters.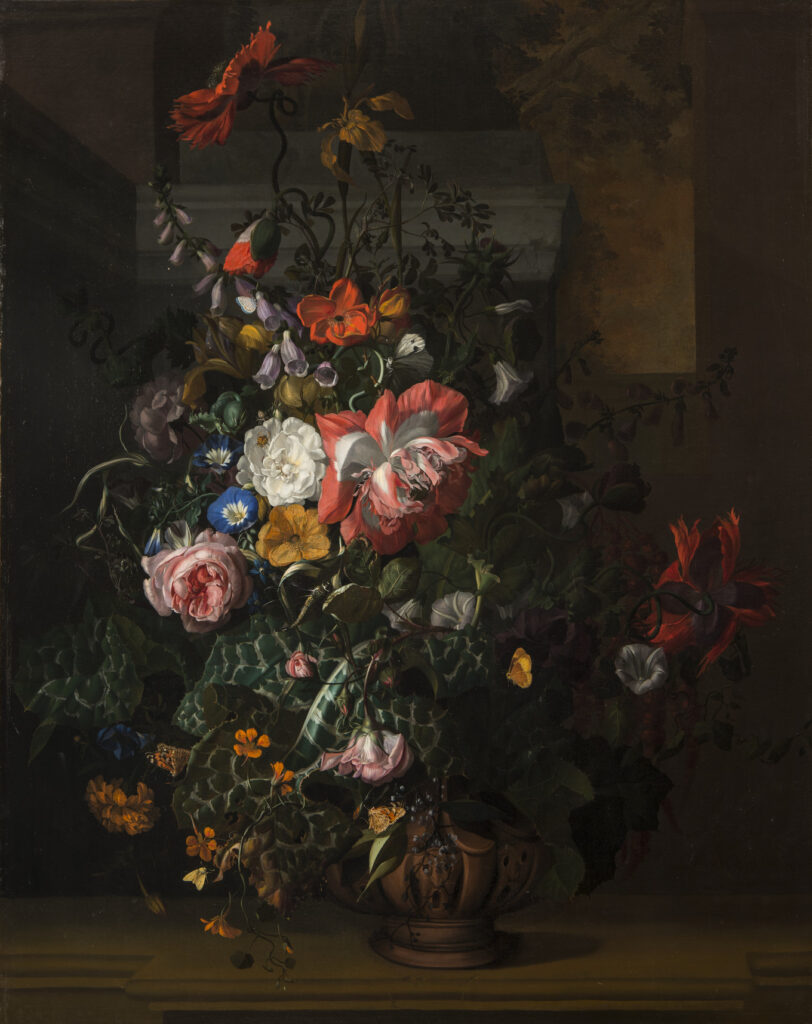 2. Weird Science
Rachel's father, Dr. Frederik Ruysch, specialized in women's reproductive health. Additionally, he revolutionized preservation and embalming techniques, collected and displayed an array of botanical and anatomical specimens, and operated an early museum of curiosities. Rachel helped compose his dioramas, decorating the eclectic, macabre tableaux with shells, flowers, and lace.
3. Rosy Outlook
The Ruysch family crest sports a blue rose with five petals. Most of the artist's still lifes include prominently displayed roses, likely a nod to her family name and history.
4. Retiring Nature?
Ruysch and her father committed their lives to studying and depicting aspects of the natural world. Passionate about their work, neither elected to retire. Ruysch's pieces date from 1679, when her painting career blossomed at age 15, to a few years before her death at the ripe age of 86.
5. Giga-What?
NMWA collaborated with the Google Cultural Institute to usher Ruysch into the 21st century. Thanks to gigapixel technology, Roses, Convolvulus, Poppies, and Other Flowers in an Urn on a Stone Ledge can be seen in minute detail online
Catch a glimpse of this piece in person in Super Natural!