June 5, 2015
6/5/15
In celebration of the 500th post on the Broad Strokes blog, the museum is launching a new weekly blog series that pulls together recent art news highlights and takes the pulse of women in the arts.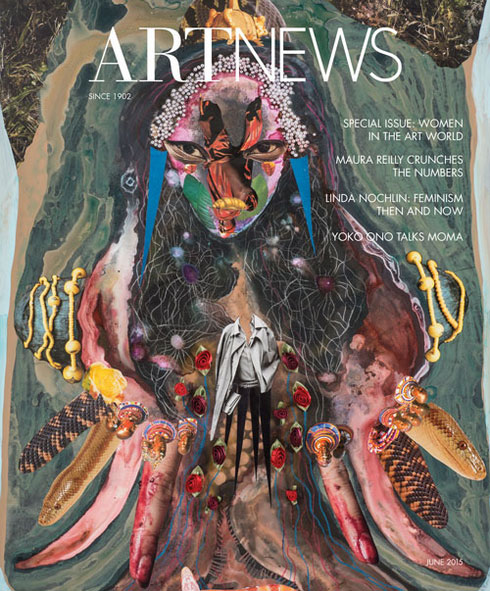 The June 2015 issue of ARTnews is dedicated to women in the art world.
In the central article, Maura Reilly measures the progress and inequities of women's representation in museums, exhibitions, press, and the art market:
In the last ten years, there has been a 10.6% increase in women-led museums, although mostly in museums with smaller budgets.
The highest price paid for a work by a living woman artist is $7.1 million for a Yayoi Kusama painting, whereas the highest result for a living man is an editioned sculpture by Jeff Koons for $58.4 million.
Front-Page Femmes
In their annual list of the 100 most powerful women in the world, Forbes did not include any artists or art world professionals.
An analysis of six major literary awards shows that novels about women are less likely to win. Research found that zero women writing female-centric works have won the Pulitzer Prize in the last 15 years.
The Financial Times reports that only 22% of people working in the games industry are women, although women make up almost half of players. Recent mentoring initiatives are intended to help close this gap.
In the New Yorker, Anwen Crawford explores the need for female rock critics. Not placed on the same pedestal as male rock critics, women writers are more often viewed as groupies. Crawford describes, "Groupies have proved an enduring stereotype of women's participation in rock: worshipful, gorgeous, and despised."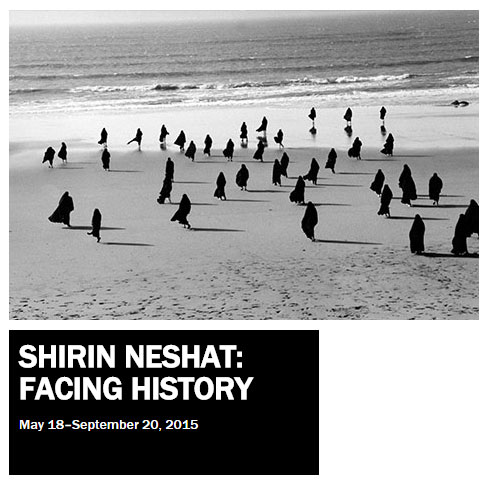 Shows We Want to See
Lynda Benglis's gargantuan Water Sources sculptures take over Storm King Art Center. Visit the Huffington Post for some amazing photography.
A solo exhibition of Iranian-born artist Shirin Neshat prompts discussions of Islam and gender issues at the Hirshhorn Museum and Sculpture Garden.
Japan Times writer Alice Gordenker covers two exhibitions in Japan featuring historical works by lesser-known Japanese women artists.
For more facts and figures about women in the art world, visit the Advocate section of the museum's website. Check back for future installments of Art Fix Friday!