Orion
Close up of Orion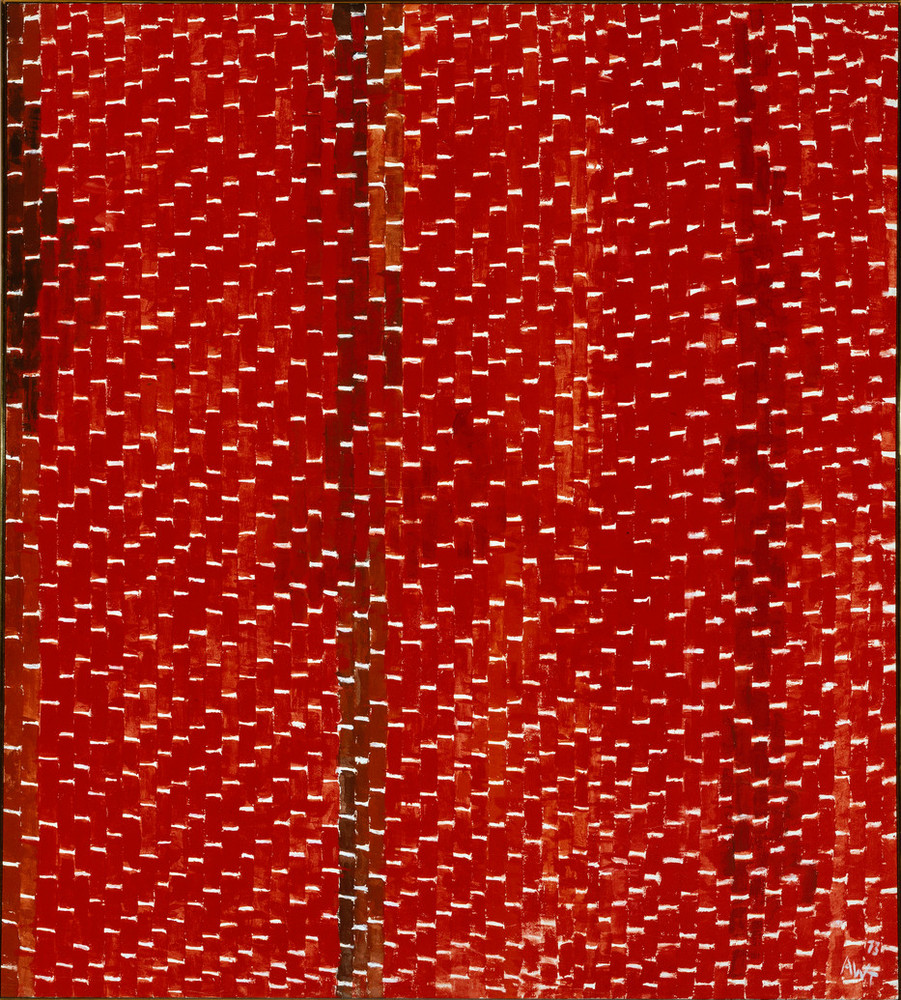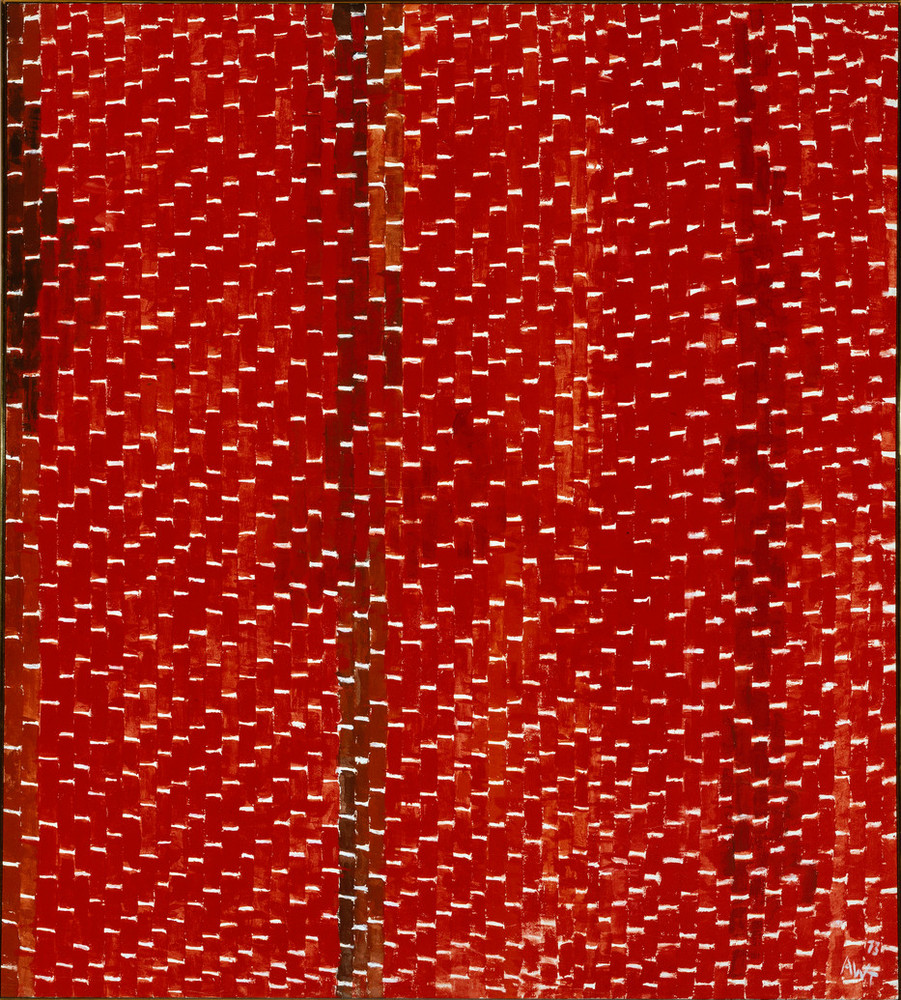 For her earliest abstractions, Alma Woodsey Thomas sought inspiration in the natural world. Beginning in 1969, she turned her gaze skyward for her "Space Paintings" series, which included Orion.
NASA's space program fascinated Thomas. Photographs from the Apollo missions and satellites provided new ways to see the world. She declared herself captivated by the "heavens and stars and my idea of what it was like to be an astronaut, exploring space."
Though her title alludes to the constellation Orion, Thomas did not seek to portray it literally. Rather, her signature, mosaic-like brushwork creates a flickering quality as our eyes follow the rhythmic interplay of red and white across the canvas.
In many of her late paintings, Thomas focused on a single color for this canvas. Her choice of red shades and tones in Orion evoked, for her, the power required to break from earth's gravity.