February 18, 2019
2/18/19
Impress your friends with five fast facts about artist Laure Tixier (b. 1972). Tixier's Plaid Houses (Maquettes) (2005–11), currently on view in NMWA's collection galleries, explore a range of architectural styles in a rainbow of colors, referencing the variety, beauty, and complexities of the built environment.
1. Earliest Green Architecture
White Hut and Brown Usha Hut recall modest, vernacular architecture from around the world. Historically, huts were constructed of natural materials like animal skin, wool, grass, earth, and wood. Yurts or gers, a type of portable hut, have been common dwellings for nomadic Central Asians for centuries.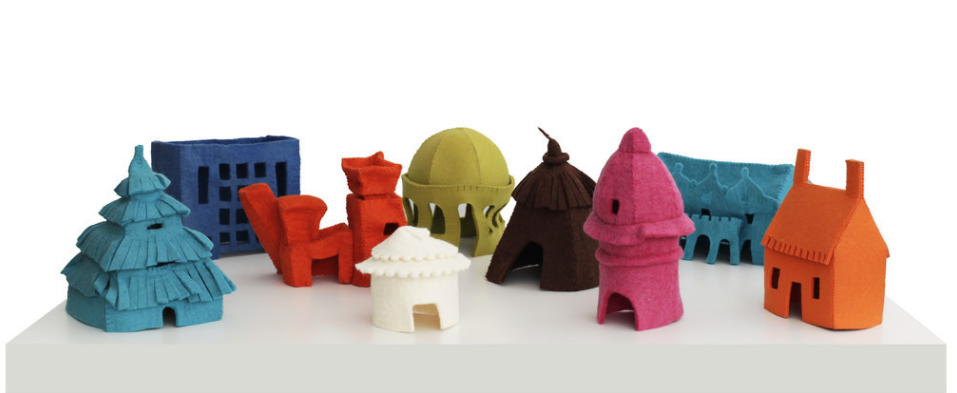 2. Sunny Side
Orange Breton House is a nod to chaumières (thatched cottages) in Brittany, France's northwest coastal region. Characteristics of these traditional dwellings include walls of local stone like granite, schist, or sandstone; steep gabled roofs covered with dry vegetation; and siting facing south to make the most of daily sunlight.
3. Streamlined Structure
Blue Art Deco House celebrates the first truly international architectural movement. Born in Europe in the early 20th century and introduced worldwide at the 1925 Paris International Exhibition, Art Deco is a simple, symmetrical style that boasts clean lines and the innovative use of manufactured materials like plastic and concrete.
4. Disjointed Diva
Tixier's red asymmetrical house reflects Deconstructivism, a postmodern architectural style that emerged in the 1980s. It often incorporates organic shapes, acute and obtuse angles, and irregular surface areas to impart a sense of chaos. Practitioners include Zaha Hadid (1950–2016), the first woman to win the Pritzker Architecture Prize (2004).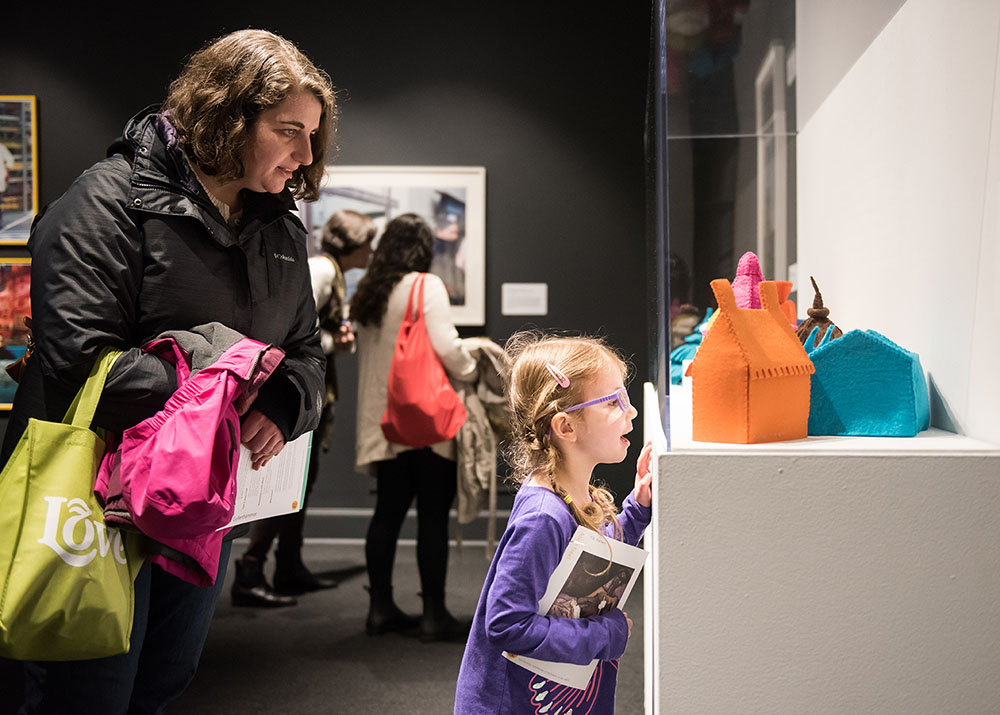 5. Imperialist Edifice
Turquois Blue Colonial House (Barbados) reminds viewers of colonialism's long-term impact on culture, community members' self-determination, and commodities. A British colony from 1625 to 1966, Barbados reflects prevailing architectural styles from England. This form resembles the Jacobean St. Nicholas Abbey, built as a sugarcane plantation house in 1658.