April 15, 2020
4/15/20
Ruth Orkin (1921–1985), an award-winning photojournalist and filmmaker, discovered her passion for photography as a young girl when thumbing through family scrapbooks filled with snapshots of Old Hollywood (her mother was a silent film actress). At 10 years old, Orkin received her first camera, a modest 39-cent device that helped develop her extraordinary career. NMWA's collection includes 74 images by Orkin, which is a representative sampling of her 40-year body of work.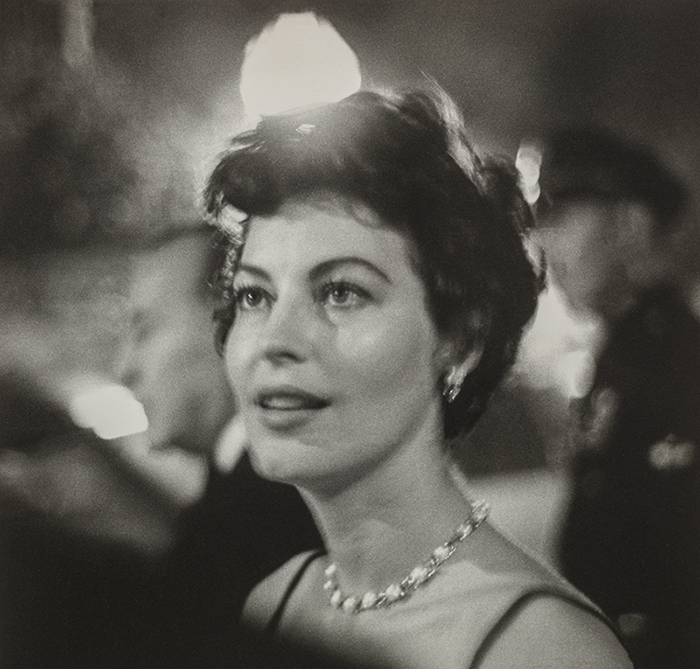 Known for capturing the individual and collective human spirit, Orkin was particularly adept at picturing remarkable women at remarkable moments. Here are the stories behind a few she immortalized on film:
1. Herself
In 1939, at age 17, Orkin took a solo cross-county bike trip…without modern conveniences like a mobile phone or GPS. She traveled from Los Angeles to the World's Fair in New York City, hitchhiking, hosteling, sightseeing, and capturing more than 300 photographs along the way. Her bicycle and shadow became self-portrait surrogates.
2. Marian Anderson (1897–1993)
Orkin precariously stood on a plank of wood balanced on two sawhorses to photograph the renowned singer rehearsing with conductor Leonard Bernstein at Lewisohn Stadium in New York City in 1947. This intimate image was snapped eight years after Anderson's famous Lincoln Memorial concert for a desegregated audience (1939) and eight years before she became the first black singer to perform at the Metropolitan Opera (1955).
3. Ethel Waters (1896–1977), Carson McCullers (1917–1967), and Julie Harris (1925–2013)
Orkin photographed this talented triumvirate on opening night of the Broadway production of Carson McCullers's The Member of the Wedding (1950). The play starred Waters, a veteran performer, and Harris, a rising star. Waters is known for recordings like "Stormy Weather" (1933) and for being the first African American to star in a television show and receive a Primetime Emmy nomination. Harris went on to become a highly awarded performer—she was an Oscar short of an EGOT.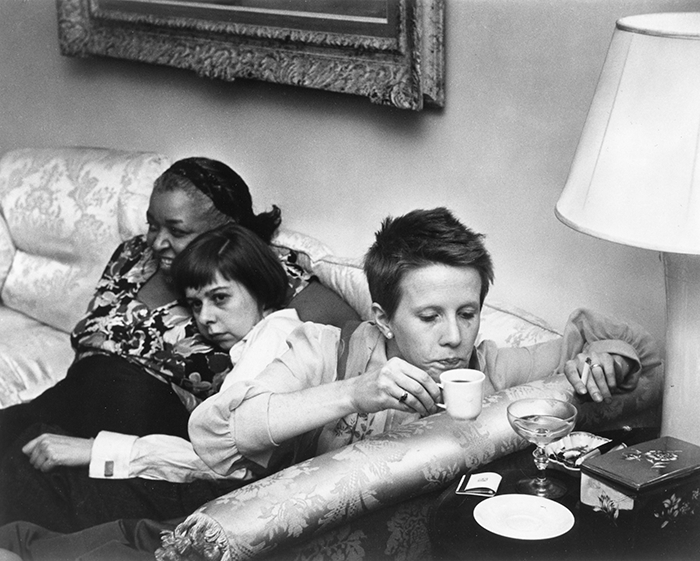 4. Ninalee Craig (1927–2018)
Craig, the subject of one of Orkin's most famous series, "American Girl in Italy" (1951), befriended the photographer in Italy during a solo trip to Europe. Together they staged photographs addressing challenges and surprises that women faced when traveling alone. Cosmopolitan published Orkin's images in the article "Don't Be Afraid to Travel Alone."
5. Kathrine Switzer (b. 1947)
Orkin photographed Kathrine Switzer the day she became the female winner of the 1974 New York City Marathon. Before this victory, Switzer broke gender barriers in the running world. In 1967, was the first woman to officially run the Boston Marathon, only possible because her registration name, K.V. Switzer, didn't reveal her gender. Women were banned from running the Boston race until 1972, the same year their results were officially recognized in the New York City Marathon.