April 13, 2020
4/13/20
As NMWA remains temporarily closed due to COVID-19, along with other museums and cultural institutions around the world, we've been diligently working to bring the museum to you at home. In this series, we'll check in with NMWA staff in their own homes for a personal look at the creative ways they're staying connected, inspired, and grounded.
Do you have extra suggestions or recommendations for us? Let us know in the comments below or share on social media @WomenInTheArts!
Melani N. Douglass, director of public programs
Reading: I find comfort in books. I'll have a recipe, poetry, research book, and a magazine going at the same time, plus a book that I read with my daughter. I also have books that are always in rotation—my staples.
The staples: These are always on the shelf, ready to add to any mental meal. Anything by J. California Cooper, Octavia Butler, Queen Afua, Twyla Tharp; Aperture magazine's Vision & Justice issue, edited by Sarah Lewis; Eat Yourself Sexy by Lauren Von Der Pool; Rituals & Celebrations by B. Smith; You Should Have Been Here Yesterday by Elaine Eff
On the stove: What am I cooking with right now? High on the Hog by Jessica B. Harris; A Bound Woman is a Dangerous Thing by DaMaris B. Hill; Children of Virtue and Vengeance by Tomi Adeyemi
On the menu: What am I looking forward to? MFON: Women Photographers of the African Diaspora; Ageless Vegan by Tracye and Mary McQuirter; Religion in the Kitchen by Elizabeth Pérez; Building Houses Out of Chicken Legs by Psyche A. Williams-Forson.
Exploring: I am in love with Colette Fu's pop-up art books. The world's current situation feels like a series of pop-up books with all kinds of characters, events, and dynamics unfolding in real time. Social media allows each person's life, thoughts, and experiences to pop open, providing commentary and revealing much about the human condition. I especially enjoy Fu's works Ashima, Stone Mountain and Dai Food from the series "We are Tiger Dragon People," 2008–14.
Centering: Our mornings begin with Ama Chandra's sound bath meditation on Facebook Live. Twice a week we take free Instagram Live dance classes with @therealDebbieAllen. After my little one is asleep, I join @ErykahBadu's Quarantine Concert Series.
Orin Zahra, assistant curator
Reading: The exhibition catalogue for Indian Ocean Current: Six Artistic Narratives, a show at the McMullen Museum of Art at Boston College that I was hoping to catch this spring. The exhibition showcases six contemporary artists with deep ties to the lands surrounding the Indian Ocean. These days, questions about relationships between humans, our territorial borders, and the planet seem all the more potent.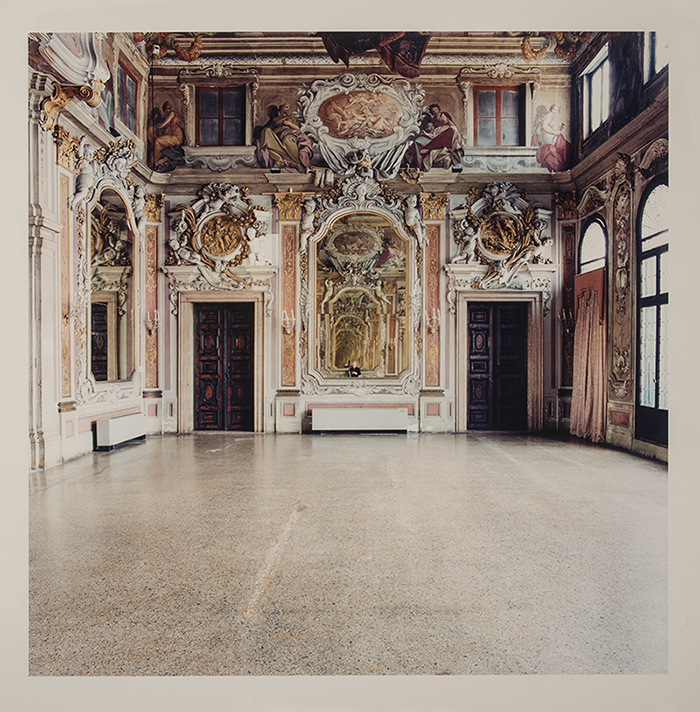 Exploring: I've enjoyed exploring online exhibitions and taking tours of landmarks and monuments abroad through Google Arts and Culture. In a time where physical travel has become impossible, virtually walking through Agra to see the Taj Mahal or the Hall of Mirrors at Versailles is a welcome escape.
Making: My family and I have been cooking up a storm, trying new recipes, getting creative with what's on hand, and enjoying our meal times together.
Remembering: I have been reorganizing old photographs, which makes for many fun trips down memory lane—and laughing at the hairstyles of bygone days.