October 19, 2020
10/19/20
Impress your friends with five fast facts about Delita Martin (b. 1972), whose work is featured in the online exhibition Delita Martin: Calling Down the Spirits.
1. Room to Grow
Reflecting on her childhood, Martin likens it to growing up in art school. She drew while her father, a painter and furniture maker, worked nearby and assisted her grandmother, a quilter. Her family of makers—artists, writers, poets, and storytellers—supported and encouraged Martin's creative endeavors.
2. Make it Work
While working toward her bachelor of fine arts degree in drawing, Martin was mesmerized by the printmaking process, but printmaking classes were not offered while she was enrolled. Martin played catch-up during her master of fine arts program, when she finally took printmaking classes with undergraduate students during the day and incorporated those lessons into her practice at night.
3. Artistic Layers
Martin's intuitive artistic process defies easy categorization. Her finished works combine collaging, drawing, painting, printmaking, and sewing techniques, placing her figures amid patterns to visually represent "what it looks like when we become the spiritual other: when we pray, meditate, enter the veilscape."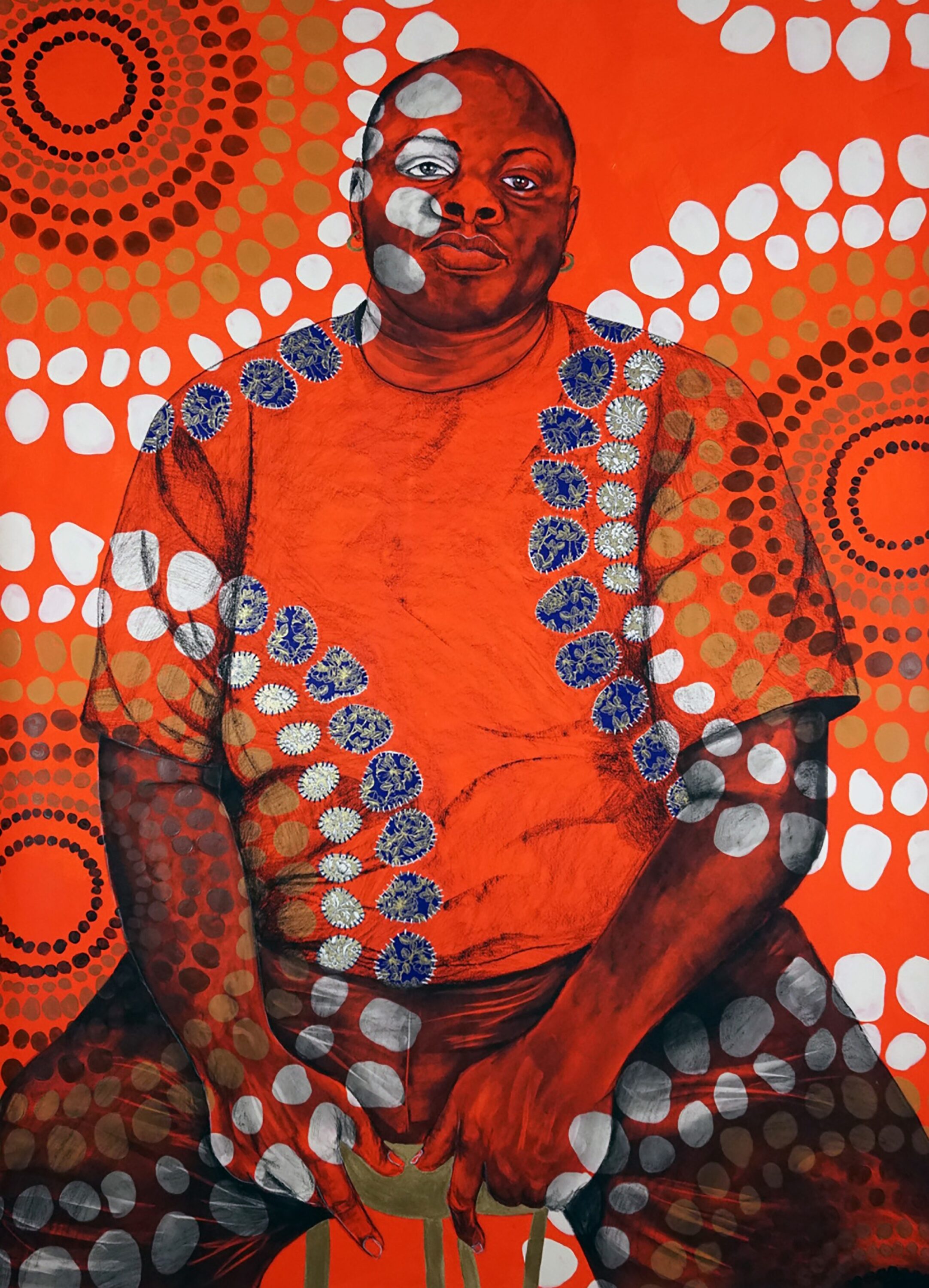 4. New Direction
Martin's work primarily expands existing narratives about Black women, but the death of her nephew propelled her to incorporate male figures. Believing in Kings (2018), part of NMWA's collection, introduces the symbolic golden stool—representing balance and leadership—which joins established symbols within Martin's oeuvre: circles, representing the female presence, and hoop earrings, representing inclusion.
5. Past, Present, Future
Striving to continue the legacy of artist/advocates like printmaker Elizabeth Catlett (1915–2012), whose work is also represented in NMWA's collection, Martin recently announced her Art As Activism Fund, which will support exhibitions using art to promote social change.