August 18, 2020
8/18/20
Impress your friends with five fast facts about Elizabeth Catlett (1915–2012), whose work is on view in NMWA's collection galleries.
1. Early Bloomer
Catlett realized she wanted to be an artist at age six. As a child, she drew paper dolls and sold them to girls in her neighborhood. In a high school art class, she carved an elephant out of soap, her first and only foray into sculpture until graduate school.
2. Paving the Way
In 1940, Catlett graduated from the University of Iowa with a master of fine arts degree in sculpture, the first the university ever awarded. While enrolled, Catlett and other Black students—including Margaret Taylor-Burroughs (1915–2010), who founded the DuSable Museum—were unwelcome in the dorms and lived off campus. In 2017, the school opened the Elizabeth Catlett Residence Hall.
3. Creative Collaboration
Another University of Iowa classmate, writer Margaret Walker (1915–1998), became a lifelong friend. In 1992, Catlett created six lithographs illustrating Walker's poem For My People to honor the publication's 50th anniversary. The Limited Editions Club produced 400 folios pairing Walker's words with Catlett's images.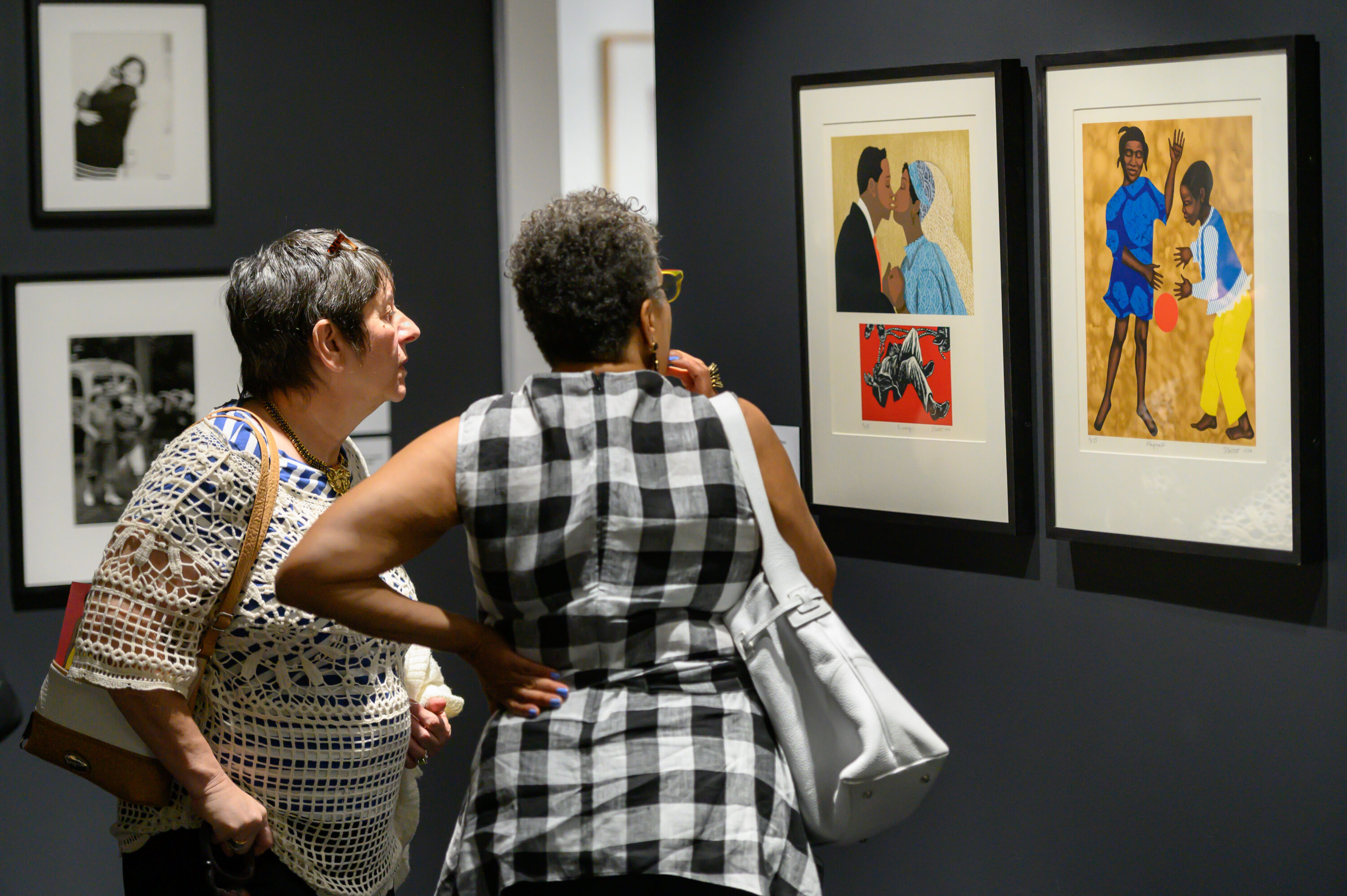 4. Students First
In 1941, when she was chair of Dillard University's art department in New Orleans, Catlett planned to take her students to the Delgado Art Museum (now the New Orleans Museum of Art) to see a Picasso retrospective. However, the museum was located in City Park, which did not allow African American visitors at that time. Undeterred, Catlett arranged to bus her students directly to the entrance, thereby avoiding "contact" with the park.
5. Student and Teacher
After moving to Mexico City in 1946, Catlett continued her artistic development, studying sculpture and joining the Taller de Gráfica Popular, a print collective, as well as teaching. In 1958, she became the first woman professor of the sculpture at Mexico's National School of Fine Arts at the National Autonomous University and rose to head of the department, a position she held until retiring in 1976.