July 8, 2020
7/8/20
Impress your friends with five fast facts about Elizabeth Gardner Bouguereau (1837—1922), whose work is on view in NMWA's collection galleries.
1. Hustle and Grind
After moving to Paris in 1864 at the age of 27, Bouguereau lived off money from commissions for Americans who wanted copies of paintings at the Louvre and Musée du Luxembourg. These American art collectors would go on to commission portraits from Bouguereau and use her as a talent scout for French artists.
2. Can't Beat Them? Join Them!
Like her contemporary Rosa Bonheur (1822–1899), Bouguereau applied for police permission to dress in men's attire so she could attend all-male drawing classes. The law that made it illegal for women to wear trousers was not officially overturned until 2013. Bouguereau also kept her hair short to make her attendance seem less indecent.
3. Not Just a Painter
Back in America, Bouguereau wasn't just famous for her Parisian art world endeavors—she was also recognized as a journalist. Well-educated and an articulate observer of the French scene, Bouguereau occasionally wrote for newspapers like the Boston Evening Traveller and the Cincinnati Daily Gazette.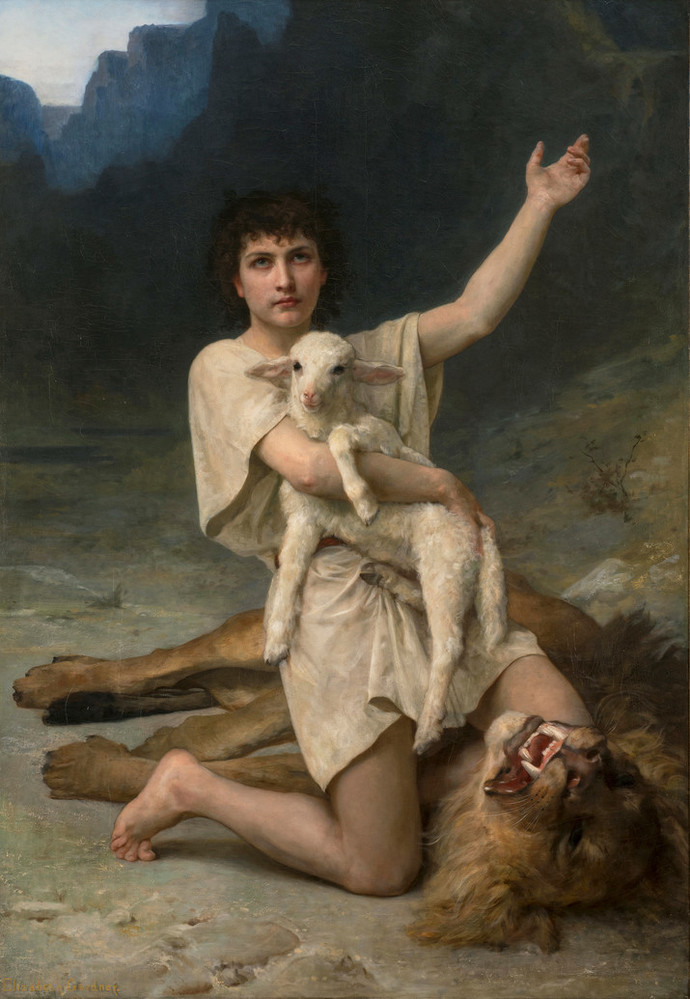 4. A Modern Engagement
In 1896, Bouguereau wed her long-time mentor and neighbor, artist William-Adolphe Bouguereau, after a 17-year engagement. Bouguereau didn't mind the wait as she was accustomed to living independently and didn't want her artistic success to be conflated with her relationship. She was 59 and William-Adolphe was 71 when they married.
5. In His Shadow
Scholars note that Bouguereau's engagement to and emulation of William-Adolphe often overshadowed her artistic merits and success. Receiving such criticism, Bouguereau responded, "I know I am censured for not more boldly asserting my individuality, but I would rather be known as the best imitator of Bouguereau than be nobody!"
6. Unprecedented Success
Bouguereau was one of the most successful women artists of her time. The Paris Salon regularly accepted her work and awarded her a medal in 1887. Art dealers in Paris and New York collected her paintings. She also displayed and sold religious and history paintings, a genre usually reserved for men.