July 10, 2020
7/10/20
Nine photographic prints by the late artist Khadija Saye have been installed on the streets of London—a mile from the site of the Grenfell Tower fire, which took Saye's life in 2017. Saye's work is part of "Breath is Invisible," a new public art project that addresses issues of social inequality and injustice.
Saye's works often explored her Gambian British identity and traditional Gambian spiritual practices. Her installation coincides with the launch of the Khadija Saye IntoArts Programme, which will support young artists in the UK.
Front-Page Femmes
Artnet profiles illustrator and data journalist Mona Chalabi, whose visualizations help measure the impact of racism.
CultureType reports on a forthcoming retrospective of Emma Amos's work, set to open in 2021 at the Georgia Museum of Art.
London's National Portrait Gallery (NPG) announces the newest addition to their collection: a portrait of author Zadie Smith by artist Toyin Ojih Odutola; the two were recently interviewed.
Hyperallergic interviews Jaklin Romine, whose ACCESS DENIED performance series confronts inaccessibility in art spaces.
Art in America features Skawennati, an artist building Indigenous community in the virtual world of Second Life.
Newcity Brazil speaks with Black women artists about the challenges of living and creating in a country where structural racism is not recognized and more.
Artnet profiles the Black women artists who are working to transform the art scenes in Pittsburgh, Cleveland, and Detroit—cities deemed least hospitable to Black women.
Nneka Jones won the first-place prize in the 2020 Contemporary Fiber in Florida juried exhibition for her work Dartboard Target (2020).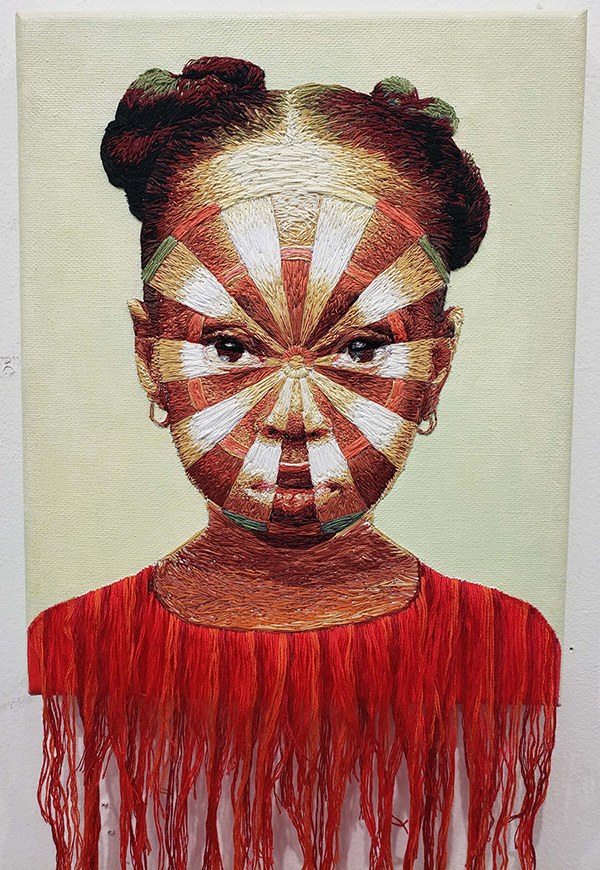 Photographer Margaret Morton, whose work reveals "the deeply human need to nest and embellish regardless of circumstance," has died at age 71.
CultureType profiles artists and educators Hilda Wilkinson Brown and Lilian Thomas Burwell on the occasion of a new documentary about their relationship.
Frieze speaks with Yvette Mutumba, curator at the Stedelijk Museum Amsterdam, about pursuing decolonization within the museum.
The New York Times features artist Aya Brown and her "Essential Worker" series, a collection of intimate and empowering portraits of Black women.
Author Jasmine Guillory emphasizes the importance of fiction by Black women authors.
MadameNoir interviews painter Melissa Mitchell about her work and career: "I feel like I'm opening the doors for people who have given up on their dreams."
Shows We Want to See—Online Edition
Liberty Bell, a series of augmented reality drawings by Nancy Baker Cahill that challenge viewers to rethink notions of liberty, are "installed" in six noteworthy locations around the United States. The New York Times covers the virtual exhibition, which can be experienced using Baker Cahill's app, 4th Wall, until July 2021.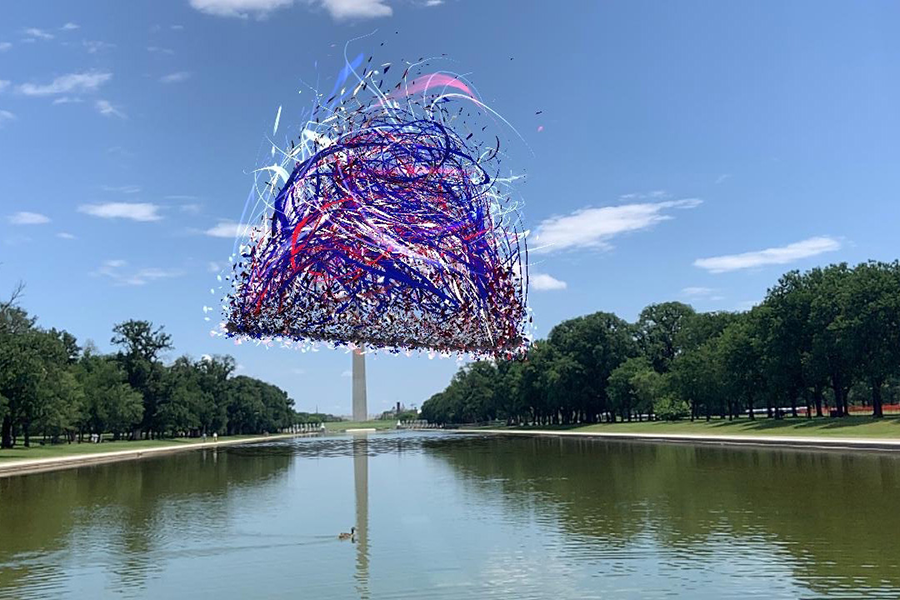 Contemporary Calgary presents hyper(in)visibility, a discussion between seven Asian women artists on the topics of racism, representation, and tokenism in relation to the Black Lives Matter movement and the pandemic. Hyperallergic features the panel, which is organized by stephanie mei huang and includes Pearl C Hsiung, Maia Ruth Lee, Astria Suparak, Stephanie Syjuco, Hồng-Ân Trương, and Christine Tien Wang. The online event will take place on Tuesday, July 14 at 4:30 p.m. Eastern.