June 15, 2018
6/15/18
Impress your friends with five fast facts about artist Robin Kahn (b. 1961, New York City), whose work Victoria's Secret (1995) is on display in the third-floor galleries.
1. Art at the Start
Raised in New York City, Kahn was exposed to art from a young age. Her father often took her to museums and galleries. Her grandmother was also an artist. Kahn said, "We were kindred spirits, and in that way I had a bit of a role model."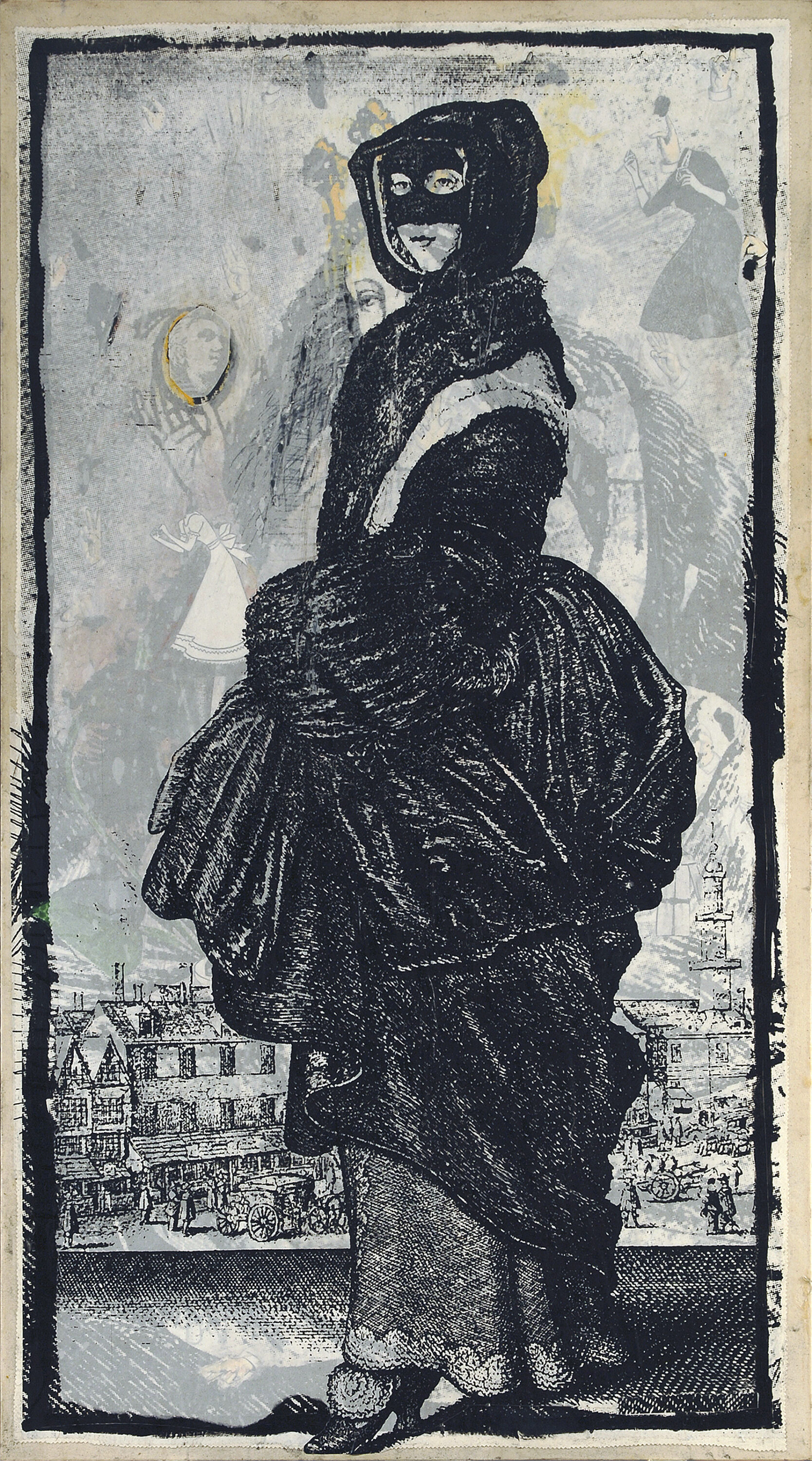 2. Many Mediums, One Focus
Kahn expresses herself as a painter, sculptor, curator, author, activist, and blogger. She says, "All of my work deals with women's issues, empowering women, making their work visible, working with women across boundaries, and barriers, and race, and culture."
3. Curating for a Cause
Kahn uses her platform to advocate for causes she is passionate about. In 2016 she co-curated an exhibition with her husband titled The Value of Food: Sustaining a Green Planet. The show featured artwork that tackled issues of food sustainability, safety, and accessibility.
4. Copy Rights
Kahn does not believe in copyrighting art. "To claim an artwork as original is a disingenuous idea. Art is about sharing," she says. "So my books, for example, have no copyright. If you want to take it and copy it, that's fine with me because it won't be the same thing. It will become something else."
5. Refuge in Art
Kahn's installation at dOCUMENTA (13) re-created the lifestyle of women living in Sahrawi refugee camps. Kahn, and eight women who were born in the camps, created a "home-in-exile" installation "as a symbol of peaceful refuge and see how it can interact with the environment."
Visit the museum see Kahn's Victoria's Secret (1995) in person.