April 16, 2015
4/16/15
Impress your friends with five fast facts about Suzanne Valadon (1865–1938), whose work is in NMWA's collection.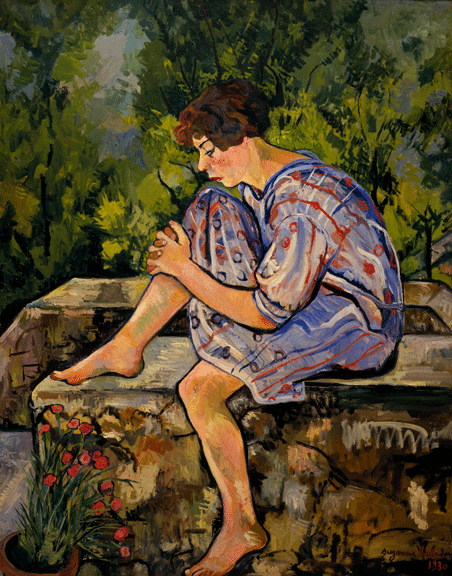 1. Artist Model Turned Model Artist
As a young woman, Valadon acted as a model for well-known artists including Pierre-Auguste Renoir and Henri de Toulouse-Lautrec. The enchanting female figure in Renoir's Dance at Bougival (1883) is said to be Valadon. Inspired and mentored by these artists, she began her own career in her 30s.
2. Bosom Buddies
In the late 1800s, Valadon and Edgar Degas developed a close friendship that lasted until his death in 1917. Degas, who affectionately addressed Valadon as "ferocious" and a "she-devil," championed her work and taught her the etching printmaking technique.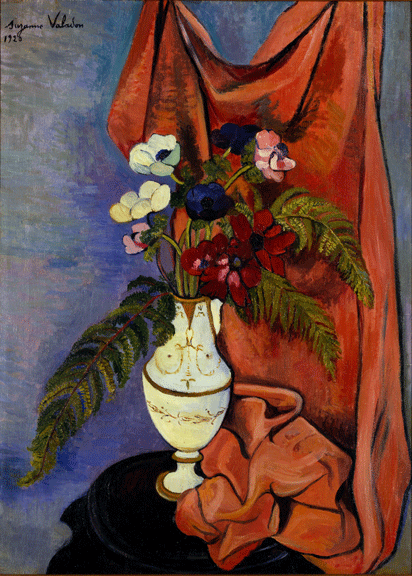 3. All in the Family
Valadon's son Maurice Utrillo and second husband André Utter were also recognized artists.
4. Collectables
The five works by Valadon in NMWA's collection are a representative sample of her preferred subject matter—still lifes, nudes, and portraits—and her favored artistic techniques of printmaking and oil painting.
5. Out of this World
A crater on Venus is titled Valadon. Her namesake is in good company, as all 899 Cytherean calderas are named after famous women or female first names. Other artists in NMWA's collection have their own Venusian cavities, including Valadon's gallery neighbors Barbara Hepworth (1903–1975) and Frida Kahlo (1907–1954).