August 30, 2018
8/30/18
The fifth installment of NMWA's Women to Watch exhibition series, Heavy Metal, is presented by the museum and participating national and international outreach committees. The exhibition showcases contemporary artists working in metal, including those who create sculpture, jewelry, and conceptual forms. Heavy Metal engages with the fluidity between "fine" art, design, and craft, whose traditional definitions are rooted in gender discrimination.
Heavy Metal—Women to Watch 2018
Artist: Alice Hope
Nominating committee: Greater New York Committee / Consulting curator: Shannon Stratton, Museum of Arts and Design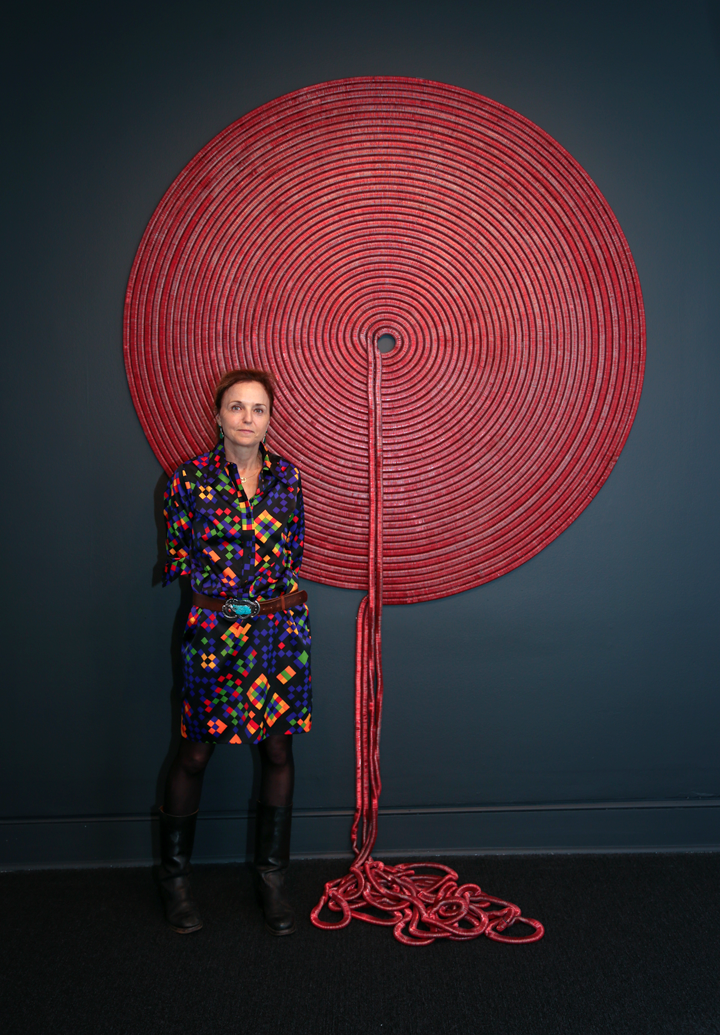 1. What do you like best about working with metal?
What I love most about working with metal is the material's reflectivity. Because I use thousands of metal parts to make my work, there are thousands of points for light to potentially bounce. Consequently, the works notably change, as the light changes.
2. How do your works on view in Heavy Metal fit into your larger body of work?
I like my work to appear as if it grew itself, as if the materials reproduced and multiplied. This illusion is suggested in some of my installations; the materials seeming to colonize and take over space. The works in Heavy Metal attempt to suggest this colonizing, within the object or grid.
3. As an artist, what is your most essential tool? Why?
I'm informed by the layers and levels of seeing. These days my most essential tool is my magnifying glasses, but research and dialogue also intensify my seeing.
[URISP id=13914]
4. Who or what are your sources of inspiration and influence?
Unquantifiable quantities inspire me. I'm deeply moved when looking into a Gaylord box filled with used can tabs, when seeing schools of fish or swarms of insects, or when I'm part of mid-day pedestrian traffic. Perceiving overwhelming numbers of things likens to experiences of the infinite.
5. What is the last exhibition you saw that you had a strong reaction to?
Laurie Anderson's show at Guild Hall literally had me questioning the ground I stand on. Her work makes me rethink spatial awareness like no other.
Visit the museum to see Heavy Metal, on view through September 16, 2018. Hear from more of the featured artists through the online Heavy Metal Audio Guide.