July 21, 2018
7/21/18
The fifth installment of NMWA's Women to Watch exhibition series, Heavy Metal, is presented by the museum and participating national and international outreach committees. The exhibition showcases contemporary artists working in metal, including those who create sculpture, jewelry, and conceptual forms. Heavy Metal engages with the fluidity between "fine" art, design, and craft, whose traditional definitions are rooted in gender discrimination.
Heavy Metal—Women to Watch 2018
Artist: Blanca Muñoz
Nominating committee: Spain Committee / Consulting curator: Lucia Ybarra, YGB Art and Factoría Cultural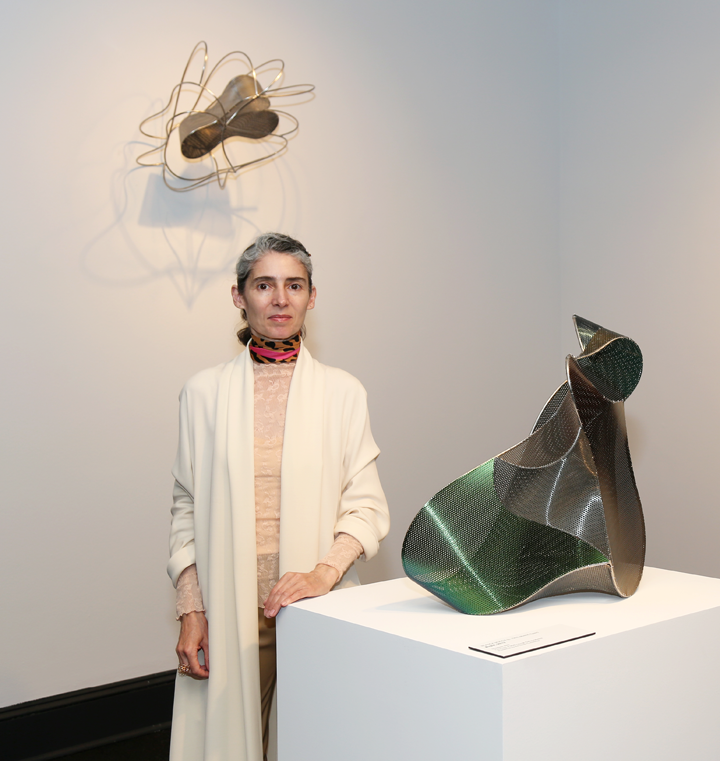 1. What do you like best about working with metal?
I like the ability to create something that seems soft and light, but is made from a heavy and strong stainless steel.
2. How do your works on view in Heavy Metal fit into your larger body of work?
I think it is a small representation and not very recent work, but feel reasonably comfortable.
3. As an artist, what is your most essential tool? Why?
My most essential tool is electric welding. It gives me a way to build almost anything I want.
4. Who or what are your sources of inspiration and influence?
I am inspired by science, art history, nature, and the universe.
[URISP id=13918]
5. What is the last exhibition you saw that you had a strong reaction to?
My favorite is the exhibition Georges de La Tour: 1593–1652, which was on view at the Prado Museum in Madrid.
Visit the museum to see Heavy Metal, on view through September 16, 2018. Hear from more of the featured artists through the online Heavy Metal Audio Guide. This exhibition received support from Acción Cultural Española.