March 25, 2019
3/25/19
NMWA's annual #5WomenArtists campaign calls attention to the fact that women artists remain underrepresented—and their work undervalued—in the art world. Since 2016, more than 11,000 individuals and 1,000 organizations have participated. This year, we asked cultural institutions to commit to actions that will advance gender equity in the arts. Hear from Nell Burnham, digital marketing production officer at Tate, about her museum's commitments—and get inspired to make your own.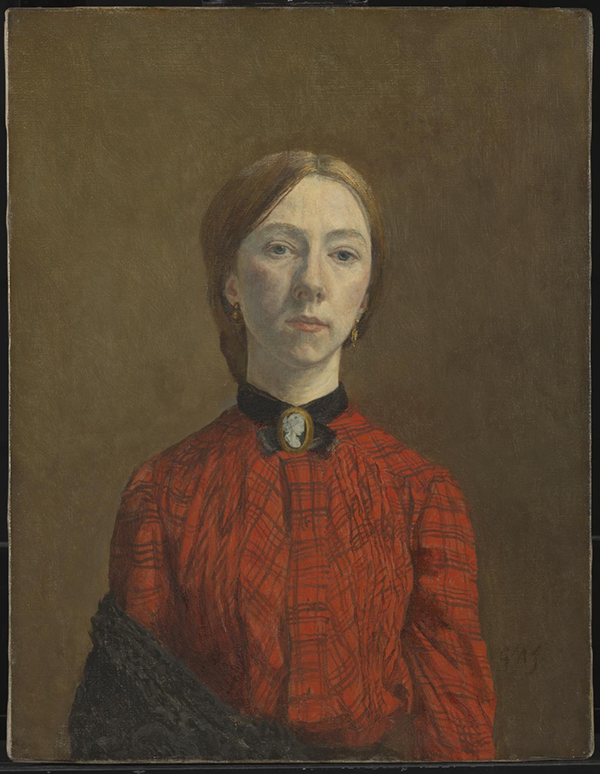 Is this Tate's first year participating in #5WomenArtists?
Tate has participated in #5WomenArtists for the last three years. The campaign has been well received by our audience—in 2018, engagement on our social channels increased by more than a third during this campaign. Working on content and looking at our collection through the lens of #5WomenArtists helped us reframe our social media strategy, putting representation and diversity at the heart of what we present on our channels—not just for Women's History month but throughout the year.
Why is the #5WomenArtists campaign important to Tate?
The #5WomenArtists campaign sheds light on the inequalities that exist in the arts sector. It has also united galleries and museums from around the world in raising awareness and working for change. Tate is committed to championing the work of women artists across its collection and exhibition programme, and the #5WomenArtists campaign gives us a moment to reflect on the work we are doing to represent women artists and share their work with our online audiences.
Tell us about your pledged action(s).
Tate pledged to make 95% of our social media posts about women artists for the month of March. To mark the campaign, we also announced five major solo shows by women artists opening across the Tate galleries in 2020 and 2021.
Which women artists will you be highlighting?
For the five major solo shows, Tate Britain will celebrate two of the most important figurative painters of their generations; in 2020 the first major survey of Lynette Yiadom-Boakye's work will open, followed by a retrospective of Paula Rego's paintings, drawings, and prints in 2021. Tate Modern will highlight the work of two Eastern European sculptors in its 2020 programme, beginning in June with an immersive exhibition of Magdalena Abakanowicz's huge textile sculptures. This will be followed in November by a retrospective of Maria Bartuszová, an artist renowned for her experimental abstract works in plaster. In summer 2020, Tate St Ives will stage a major exhibition of the multisensory work of South Korean artist Haegue Yang.
On our social channels, we will share the work of more than 50 women artists across the month, including Lubaina Himid, the Guerrilla Girls, Louise Bourgeois, Njideka Akunyili Crosby, Gwen John, Sonia Boyce, Alexis Hunter, Beatrix Potter, and Gillian Wearing.
How will your digital channels continue to champion the work of women artists beyond this campaign?
We will continue to champion the work by women in our collection, collaborate with new and emerging women artists, and engage in conversations around diversity and equality.