April 19, 2019
4/19/19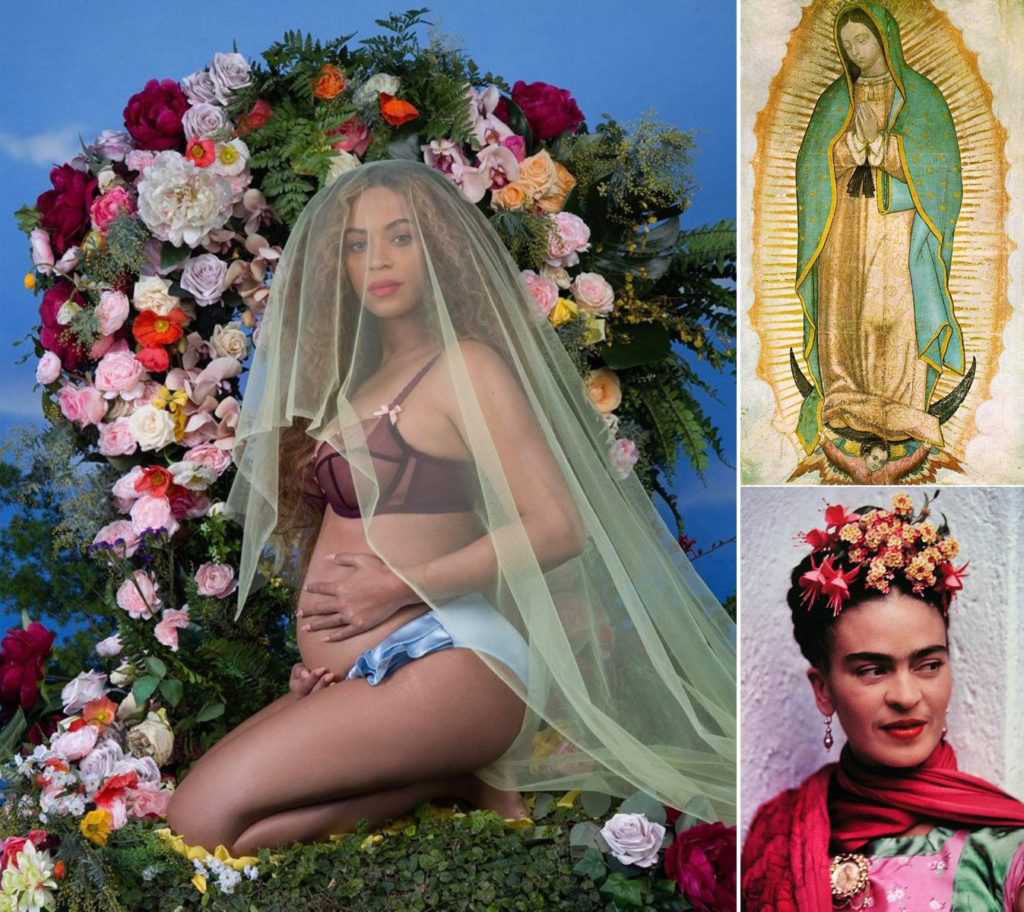 Artnet breaks down the ways Beyoncé has masterfully remixed art history over the years, creating her own visual language by using elements sourced from the Italian Renaissance to Afro-Futurism.
Among other examples, her 2017 pregnancy announcement photographs echo Our Lady of Guadalupe, Frida Kahlo, and The Birth of Venus; and scenes in the video for "Hold Up" parallel Pipilotti Rist's 1997 video work Ever Is Over All. Her use of these images "…invite[s] contemplation about the African diaspora, about what it means to be a Black woman in America, or simply what it means to be a woman in today's world."
Front-Page Femmes
The New York Times reports on the contemporary jewelry inspired by Frida Kahlo, calling the artist "the 1940s counterpart to an influencer; a walking painting."
Alexandra Suda becomes the fourth woman director of the National Gallery of Canada.
Roberta Smith, co-chief art critic of the New York Times, has won the Rabkin Foundation's $50,000 lifetime achievement award—she will donate the money to the Art for Justice Fund.
The Whitney Museum has acquired 300 artworks over the past six months, and works by Nina Chanel Abney, Barbara Hammer, Simone Leigh, and Mary Weatherford will enter its collection for the first time.
Afghanistan's first female conductor, who leads the country's all-female Zohra Orchestra, is convinced that music can help deliver peace to the country—if only the Taliban will listen.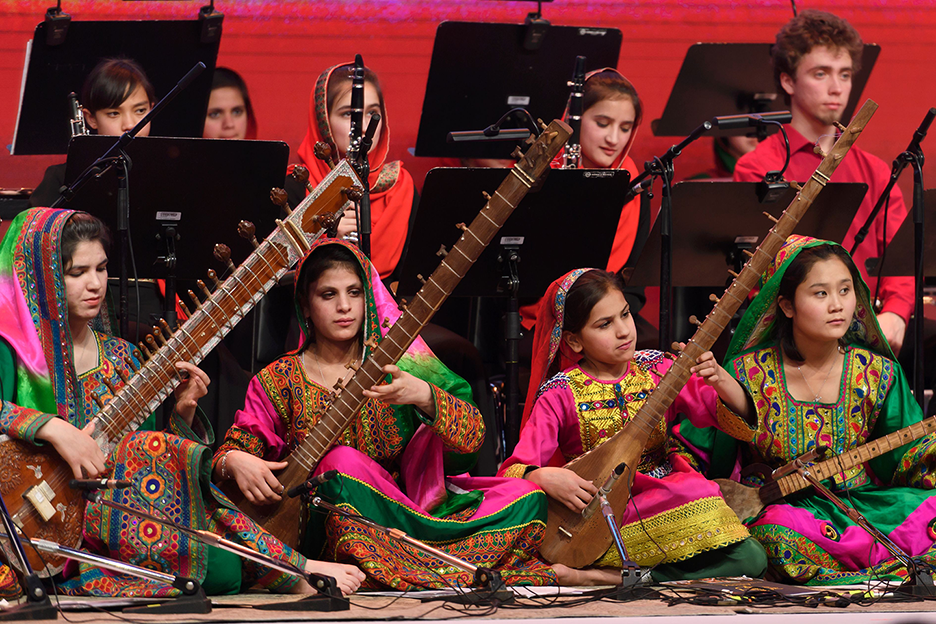 Hyperallergic reports on the viral photograph that has come to symbolize the power of the Sudanese women leading the nation's recent uprising against ruler Omar Hassan al-Bashir.
A new novel about Louise Bourgeois attempts to channel the artist on the page with a "sometimes uncomfortable" performance of the artist's voice.
The Art Newspaper profiles Katie Paterson's Future Library and how to "future-proof" the ongoing work, which will not be completed until 2114.
Buzzfeed interviews the granddaughter of Lee Miller, once the official war photographer for Vogue during World War II, on the artist's lasting legacy.
Show We Want to See
Opening today at the Pérez Art Museum in Miami, Beatriz González: A Retrospective is the first large-scale U.S. retrospective of the 81-year-old Bogotá-based artist. It will include 150 works from the 1960s through today that embody the full oeuvre of the artist, who was part of the "radical women" generation in Latin America.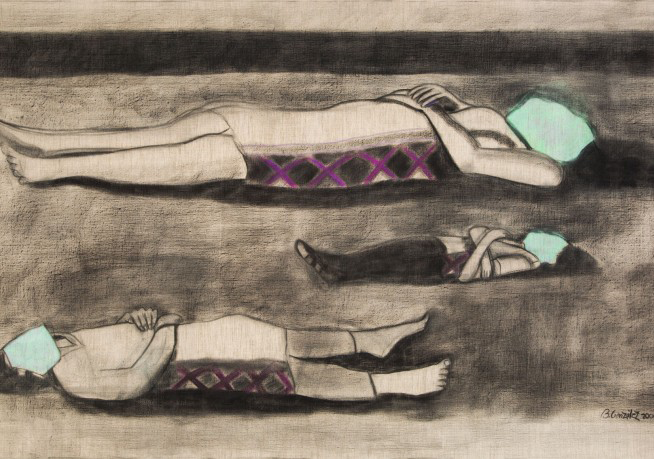 At Vancouver's Bill Reid Gallery, the exhibition water honours us: womxn and waterways features works by Indigenous women artists that aim to combat stereotypes. Organized by the ReMatriate Collective, the show "explores the roles of Indigenous women as childbearers, healers, and doulas, and their relationships with water."
At the Oakland Museum of Contemporary Art, Queer California Untold Stories presents contemporary artwork and historical materials that deepen the stories of transgender communities, people of color, women, and others who have been left out of history.