April 26, 2019
4/26/19
The May issue of Out magazine delves into the power of art with a feature on visual activist Zanele Muholi, who came of age in South Africa's apartheid era.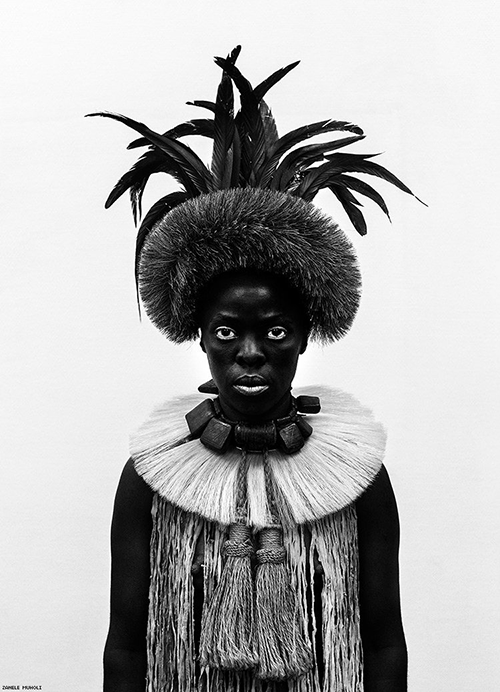 Muholi depicts the LGBTQI communities of South Africa, creating empowering images that seek to correct the distorted visual narrative around them. "I'm producing this work as a concerned citizen of this country," Muholi says. "I want to change what is written about us, what we are fed and forced to consume because we are told that we need to become better persons."
Front-Page Femmes
Artnet rounds up five solo shows by women artists to take in during Berlin Gallery Weekend.
The Art Newspaper interviews Simone Leigh about her commitment to representing the experience of black women.
Amanda Williams and Olalekan Jeyifous have been named the designers of the forthcoming Shirley Chisholm monument in New York City.
Mary Gabriel's book Ninth Street Women will become a series on Amazon—who might play the pioneering artists?
Sarah Lewis's "Vision & Justice" course has grown into a full convening, which kicks off this week to explore "the role of the arts in identity and justice."
Wonderland interviews illustrator Alice Skinner about her relatable images of female friendships, diverse bodies, and her underlying messaging.
In partnership with Artsy, CNN has published "A brief history of female rage in art," profiling seven works that show the beauty and power of female rage.
Vogue profiles eight Indigenous beaders who are modernizing their craft.
The Guardian reviews Tate's new all-female collection rehang, which they say "contains some great art, but is too shallow to shake things up."
Hyperallergic looks at the record-breaking Hilma af Klint exhibition, which drew over 600,000 visitors.
Meet Rosalba Carriera, "the first woman artist millionaire you've never heard of."
Forbes interviews Cheyenne Westphal, chairwoman of Phillips auction house in London, who "shares her secrets of conquering two decades of master sales."
Shows We Want to See
At the Aspen Art Museum, Margaret Kilgallen: that's where the beauty is examines the artist's roots in printmaking, American and non-Western folk history and folklore, and feminist strategies of representation.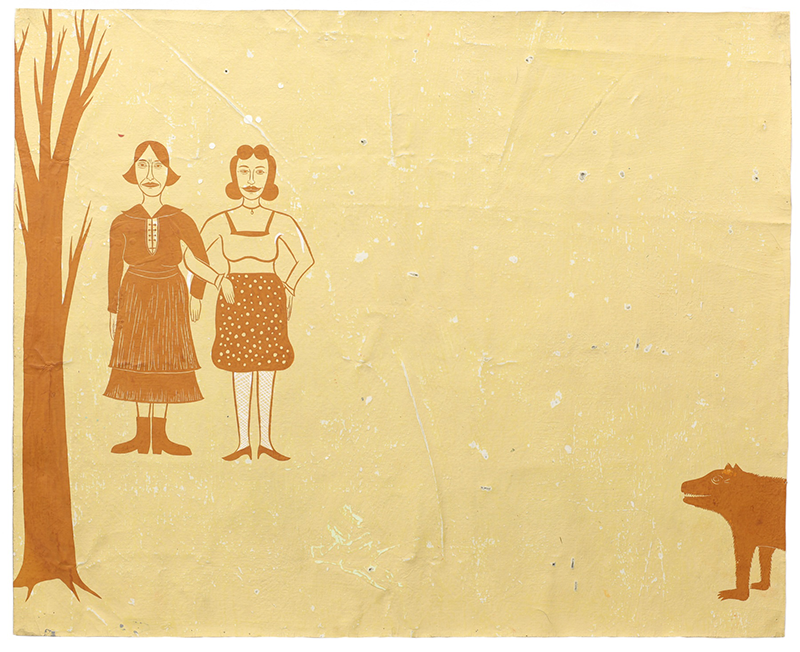 At the Henry Art Gallery in Seattle, the first major U.S. solo exhibition of Chilean-born artist Cecilia Vicuña will open on Saturday. Cecilia Vicuña: About to Happen traces the artist's career-long commitment to exploring discarded and displaced materials, peoples, and landscapes.
At the Guggenheim Museum, Simone Leigh, Loophole of Retreat is on view—presented on the occasion of Leigh winning the 2018 Hugo Boss Prize. Leigh layers "form, sound, and text to fashion narratives of resilience and resistance."