August 9, 2019
8/9/19
Celebrated writer and revolutionary political thinker Toni Morrison has died at age 88. Her best-selling works explored black identity and the experience of black women in America.
Morrison became the first black woman to win the Nobel prize in literature in 1993 and was widely regarded as the greatest American novelist. Her death has prompted an outpouring of reflection and gratitude from people all over the world, including fellow women writers. Elizabeth Alexander said, "Morrison gives us a sterling example of how…sometimes great art also ennobles a people." Artist Kara Walker pays tribute to Morrison with a portrait on the August 19, 2019 cover of the New Yorker.
Front-Page Femmes
The New York Times looks at how shifting cultural expectations have changed the way artists' archives are handled; the piece profiles Judy Chicago, whose visual archive is held at NMWA.
Marina Abramović writes a personal letter to Serbia ahead of her upcoming September retrospective; the artist last exhibited in her home country 45 years ago.
A new study shows that while male artists still make up the bulk of the art market, women artists are coming out on top with auction resales.
The latest episode of The Art Newspaper podcast focuses on Artemisia Gentileschi and forgotten female Old Masters and features London's National Gallery curator Letizia Treves, Patricia & Phillip Frost Art Museum director Jordana Pomeroy, and artist Helen Cammock.
Colossal features hyperrealist paintings by Lisa Ericson depicting animals that evolve into islands teeming with coral, succulents, and tropical fish.
Artsy looks at why photography was important to radical lesbian communes of the 1970s.
An iconic photograph of Beyoncé, taken last year by Tyler Mitchell for Vogue, will become part of the National Portrait Gallery's permanent collection. Continuing its commitment to rewriting the art-historical canon, the Baltimore Museum of Art has announced a year of exhibitions dedicated to female-identifying artists throughout 2020.
Artspace profiles seven women of minimalism, including Anne Truitt, Nasreen Mohamedi, and Agnes Martin.
Artsy goes inside Georgia O'Keeffe and Agnes Martin's unexpected friendship.
Shows We Want to See
At the Arthur M. Sackler Gallery in Washington D.C., My Iran: Six Women Photographers presents works that encompass documentary snapshots of post-Islamic Revolution protests, digitally altered family photo albums, and anachronistic portraits that testify to the tension between tradition and modernity experienced by many young Iranians.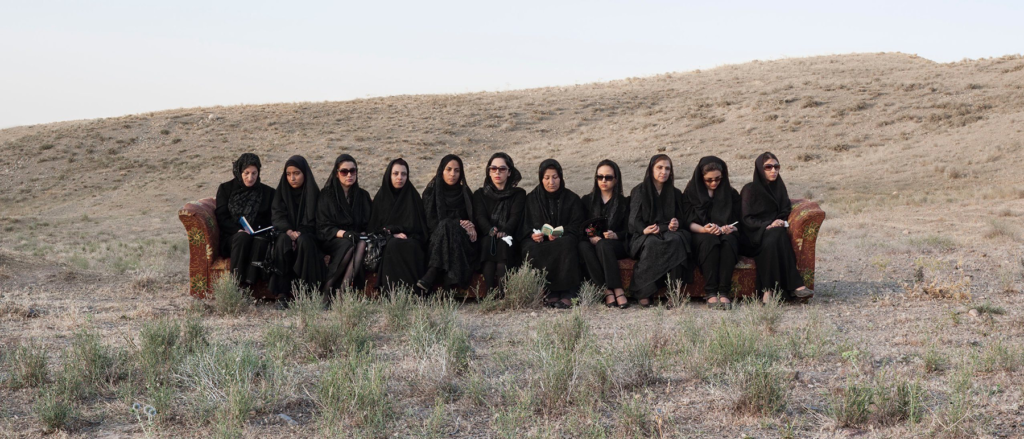 Tutta la verità (The Whole Truth), a solo show of work by Jenny Holzer, is on view at the Palazzo della Ragione in Bergamo, Italy. The show surveys different mediums, from light projections of her signature text-based work to bench sculptures. The texts touch on important themes in Holzer's work—identity, gender, and dialogue—and they also address the ongoing migrant crisis.
Mary Corse: A Survey in Light is on view at the Los Angeles County Museum of Art. It is the first survey of the artist's career since she emerged in the mid-1960s as one of the few women associated with the West Coast Light and Space movement. Corse's works seek to physically embody light within a painting, rather than merely representing it.