February 19, 2021
2/19/21
The College Art Association (CAA) has awarded artist and art historian Dr. Samella Lewis the 2021 Distinguished Artist Award for Lifetime Achievement. Lewis is best known for her figurative works on paper that portray the Black experience in the United States. As an influential art historian, she has carved out space for Black artists and created scholarship on their art since the 1970s.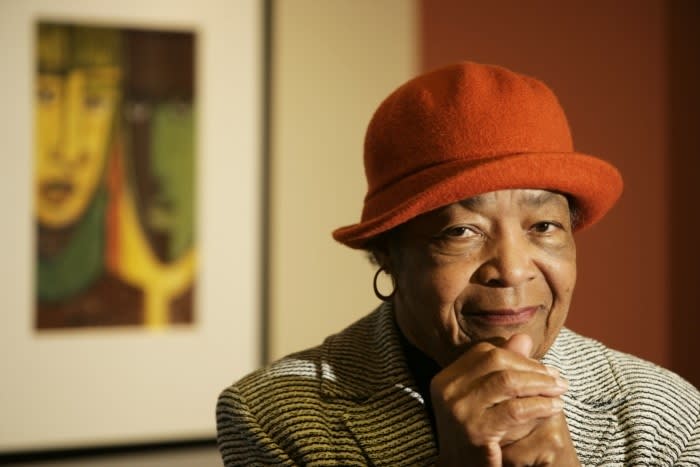 Other 2021 CAA award recipients include artist and scholar Deborah Willis and artists Maren Hassinger and Simone Leigh, among others.
Front-Page Femmes
The National Gallery of Arts has acquired Howardena Pindell's video installation Free, White and 21 (1980), in which the artist recounts her experiences with racism as a Black woman and performs as a unsympathetic white woman.
ARTnews reports that conceptual artist Maria Eichhorn will represent Germany at the 2022 Venice Biennale.
The Knight Foundation announces the winners of its new art and tech fellowship, including artists Sondra Perry, Stephanie Dinkins, and the Philadelphia-based Black Quantum Futurism collective, founded by Camae Ayewa and Rasheedah Phillips.
Hyperallergic reports on artist Ellen Reid's SOUNDWALK (2021), a musical composition for the public to listen to as they walk the trails of Los Angeles's Griffith Park.
The first three volumes of Hilma af Klint's seven-part catalogue raisonné are now available; this is the first time the artist's body of work will be presented in its totality.
Artnet interviews textile artist Sagarika Sundaram about her mammoth wooly works and process.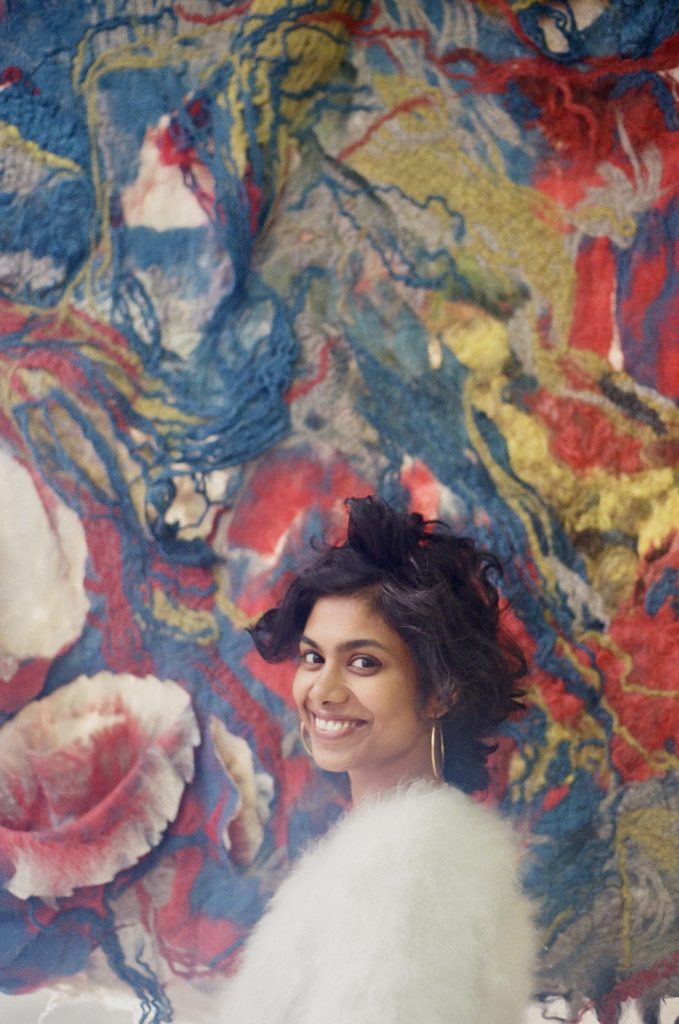 The Guardian looks at the life of painter Isabel Rawsthorne, the subject of a new biography that also highlights how women artists have missed out on recognition after changing their names in marriage.
Hyperallergic recounts the impact of Women Artists in Revolution, a group of activist artists that sparked a movement from 1969 to 1971 against gender discrimination in New York City's art industry.
The Library of Congress's "On This Date" series remembers the unveiling of sculptor Adelaide Johnson's statue of Lucretia Mott, Elizabeth Cady Stanton, and Susan B. Anthony on February 15, 1921.
ARTnews previews a recent donation of 100 works by women photographers to the Museum of Modern Art; an exhibition of the works is scheduled for 2022.
The Los Angeles Times reviews a new biography of Helen Frankenthaler, which covers the artist's life from 1950–60.
Shows We Want to See
Alix Bailey: New Paintings is on view through February 27 at the Painting Center in New York City. The large paintings depict a world that Bailey observes within the confines of a six-by-six foot space in her studio, where she explores spatial relationships, light and color, and the personalities of her figures. Hyperallergic recently reviewed the show.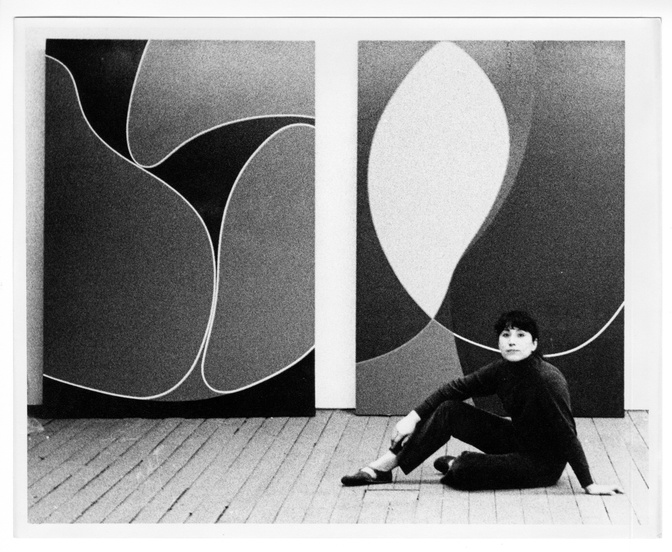 Virginia Jaramillo: The Curvilinear Paintings, 1969–1974 is on view at Houston's Menil Collection through July 3. The artist's first solo museum exhibition presents eight abstract paintings in which thin, undulating lines dance across monochrome fields of bright, flat color. Artwork and installation photographs are viewable online, along with an introductory video and gallery guides in both English and Spanish. ARTnews recently profiled the artist.