January 26, 2018
1/26/18
Ursula K. Le Guin, award-winning science fiction and fantasy author, died at the age of 88. The New Yorker writes that Le Guin "never stopped insisting on the beauty and subversive power of the imagination. Fantasy and speculation weren't only about invention; they were about challenging the established order."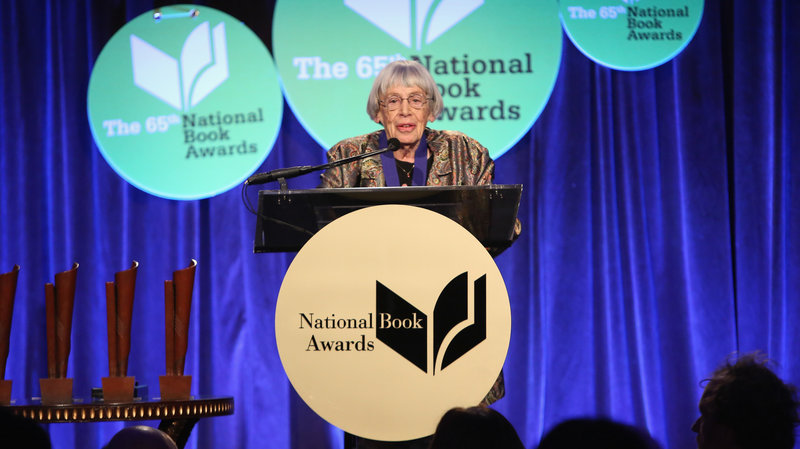 NPR reflects on her career and influence on other writers. The Guardian shares some of Le Guin's essential novels. The New York Times remembers the author for her "tough-minded feminist sensibility to science fiction and fantasy."
Margaret Atwood, in an article for the Washington Post, writes, "We can't call Ursula K. Le Guin back from the land of the unchanging stars, but happily she left us her multifaceted work, her hard-earned wisdom and her fundamental optimism."
Front-Page Femmes
"Money talks. Whose values?" says Barbara Kruger in an art21 video.
Elizabeth A. Sackler supports artist Nan Goldin's campaign against another branch of the Sackler family that has profited from the opioid epidemic.
Photographer Lauren Greenfield discusses Generation Wealth, her new documentary capturing the lifestyles of the incredibly wealthy.
Andrea Geyer's project "Revolt, They Said" represents the accomplishments of over 850 women, each of whom influenced the early and mid-1900s American cultural landscape—but who have since been overlooked.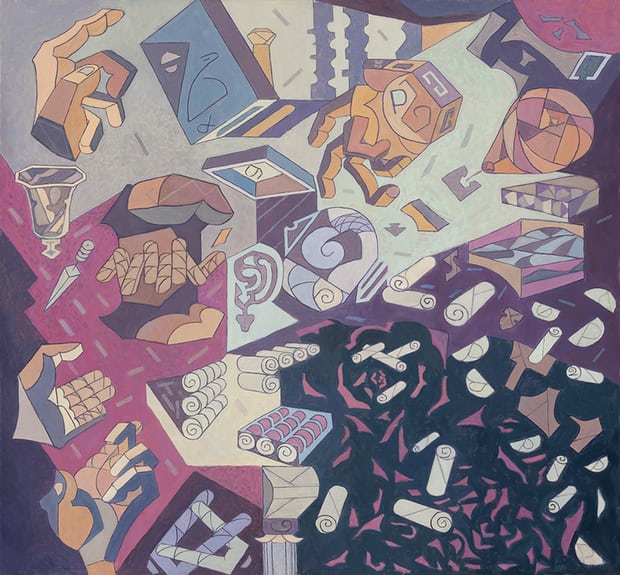 "You have to learn to do what the picture tells you," says 90-year-old Australian artist Helen Maudsley.
Conceptual artist Jill Magid wins the seventh edition of the Calder Prize.
Wallpaper interviews South African dancer Londiwe Khoza.
Hyperallergic shares creative signs from the Women's March last weekend.
The New Yorker explores Alison Saar's statue of Harriet Tubman, recently adorned with a pussy hat during the Women's March.
Mickalene Thomas, Shinique Smith, and others create art for Los Angeles's new metro line.
The Lily shares excerpts from the graphic novel Brazen: Rebel Ladies Who Rocked the World, by Pénélope Bagieu.
Faces Places, a documentary collaboration between director Agnès Varda and street photographer JR, earns an Oscar nomination.
Mudbound's Rachel Morrison is the first woman to be nominated for an Academy Award for cinematography.
Shows We Want to See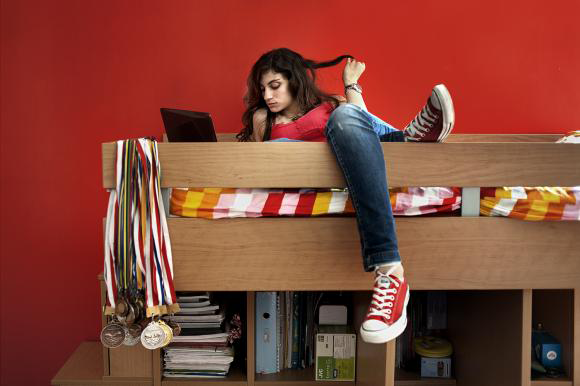 In Her Image: Photographs by Rania Matar, on view at the Amon Carter Museum of American Art, trace the development of female identity through portraiture.
ARTnews shares reviews of abstract artist Howardena Pindell's work from their archives in advance of her exhibition at the Museum of Contemporary Art, Chicago.
Women's Point of View at the Saudi Embassy in Washington, D.C. features photography, drawings, motion graphics designs, and clothing by 11 women artists from Dar al-Hekma University.
Renée Cox's exhibition Soul Culture at the Columbia Museum of Art transmits "a message of oneness and unity through the meshing and interconnection of human bodies."
The New York Botanical Garden will host Georgia O'Keeffe: Visions of Hawai'i.