March 22, 2019
3/22/19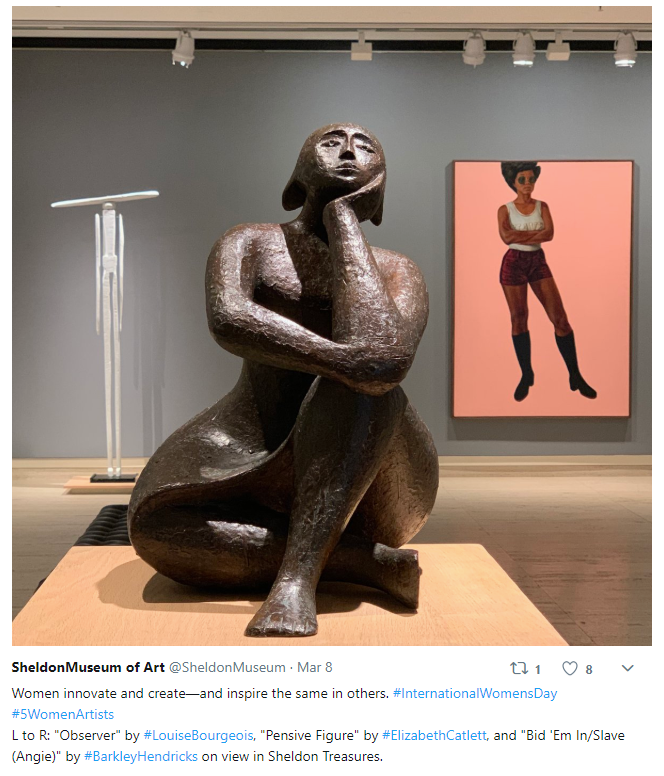 Week three of #5WomenArtists wraps up with almost 700 institutional participants since March 1. Have you joined the conversation, taken a pledge, or shared #5WomenArtists graphics?
This week we interviewed Dr. Valerie Paley, director of the Center for Women's History at the New-York Historical Society Museum & Library. She highlights the important work of Augusta Savage, Betye Saar, and Clara Driscoll—the head designer of the Tiffany lamp, who managed a team of 30 women glasscutters. Read the full interview.
Front-Page Femmes
The Washington Post goes inside Kaywin Feldman's first week as the new director of the National Gallery of Art.
Culling details from the new book Daily Rituals: Women at Work, Artsy highlights the daily routines of 10 women artists, from Marisol to Joan Mitchell and more.
Watch Judy Chicago send the Miami Design District up in smoke with A Purple Poem for Miami, an extension of her current exhibition at the Institute of Contemporary Art, Miami.
TL mag features the work of women artists in France, post-war to present, curated by AWARE: Archives of Women Artists, Research and Exhibitions.
Hyperallergic remembers Barbara Hammer, the prolific filmmaker who "opened up a space for women to be themselves." Hammer passed away on Saturday at the age of 79.
The Chicago Tribune takes a look at the city's "new wealth of black female comic book talent."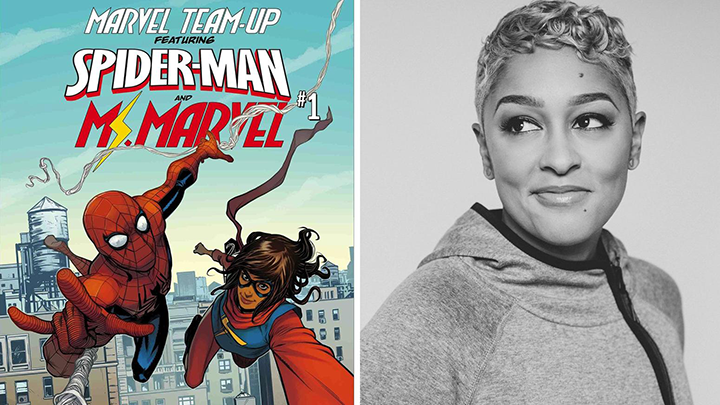 The artists behind the iconic mural on San Francisco's Women's Building are planning to release a book to honor the mural's 25th anniversary—it will feature an introduction by Angela Davis.
Yoko Ono will be celebrated by 75 musicians and artists in the show "BreatheWatchListenTouch," in collaboration with Girlschool, a festival for women-identified artists and leaders.
Brainpickings sheds light on the life and work of Misuzu Kaneko, who died at 26 and was rediscovered half a century later as Japan's most beloved children's poet.
Wanda de Guebriant, the leading specialist on artist Henri Matisse, has died at age 69.
ABC News profiles the 2nd annual Women's Day on Broadway, where attendees engaged in open conversation about gender equality in the theater industry.
Shows We Want to See
Opening tomorrow at the Honolulu Museum of Art, Hayv Kahraman's Superfluous Bodies explores themes of identity, memory, gender, and exile in paintings and sculptures that present and re-present the "colonized" female figure. "She weaves, tears, patches, and reworks materials to create exquisite artworks that nod to a breadth of artistic traditions found in Europe and Asia." The Iraqi-born Kahraman fled to Sweden with her family after the Persian Gulf War and later moved to the United States.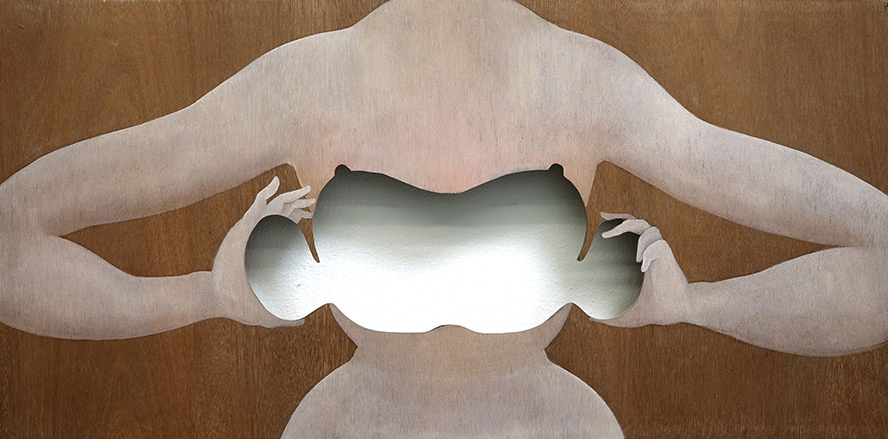 Christien Meindertsma: Everything Connects is now open at the Art Institute of Chicago. The exhibition showcases two of the artist's recent projects that explore the potential of raw materials—like flax and wool—and reveals processes that have become obsolete due to industrialization. "By exploring the often hidden lives of products within their social, political, and material contexts, Meindertsma invites us to reconsider the value of objects, especially the potential of undervalued resources."