March 9, 2018
3/9/18
The New York Times created an online interactive to address the previous omission of obituaries for 15 remarkable women. "Obituary writing is more about life than death: the last word, a testament to a human contribution," writes the Times. "Yet who gets remembered—and how—inherently involves judgment."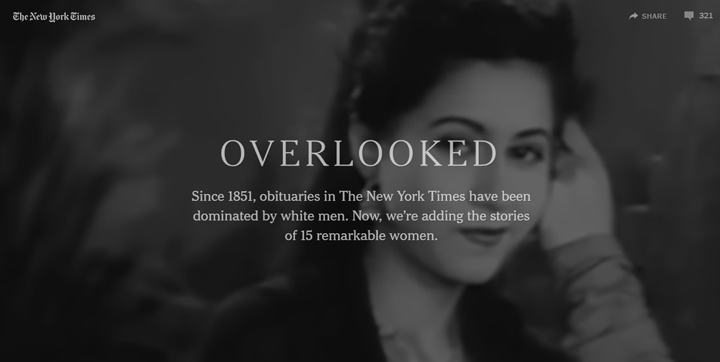 The previously overlooked figures include author Charlotte Brontë, journalist Ida B. Wells, photographer Diane Arbus, poet Sylvia Plath, and Bollywood legend Madhubala.
Front-Page Femmes
NMWA's latest exhibition Women House receives rave reviews from the Washington Post Express, Brightest Young Things, and WTOP.
NMWA writes an article for Hyperallergic about the challenges in collecting data about women artists of color.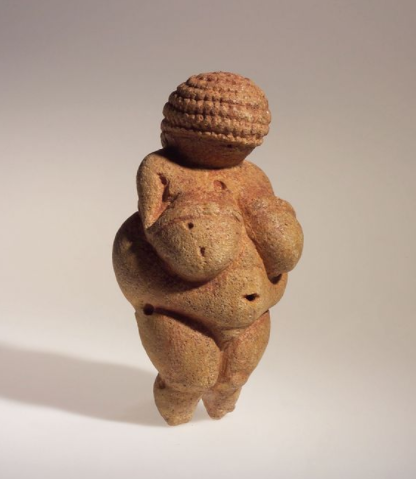 Facebook censored an image of 30,000 year-old nude statue known as the Venus of Willendorf.
Laurence des Cars, director of the Musée d'Orsay, discusses gender imbalance in museum leadership positions.
A new book, Firecrackers: Female Photographers Now, features work by 33 contemporary artists exploring various aspects of identity, politics, and history.
"Janelle Monáe has taken the concept album to complex heights," writes the New Yorker.
Google Doodle team leader Jessica Yu says, "A moderate dose of imposter syndrome plus a strong work ethic can actually be quite helpful."
Google featured 12 women artists to celebrate International Women's Day. The Standard shares their list of ten artists.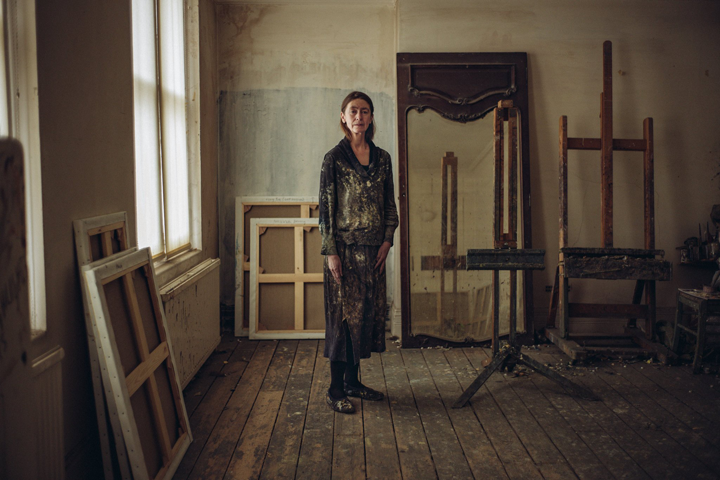 After four decades in the shadows as Lucian Freud's partner, painter Celia Paul gains recognition for her "soulful and melancholy portraits."
"[Sally] Mann's fascinating clinical distance adds another eerie layer to [her] pictures," says The New Yorker.
Oscar-nominated films with a woman in the starring role are more profitable that those with male protagonists.
NPR defines "inclusion rider" and its relevance in actress Frances McDormand's Oscar acceptance speech.
Tayari Jones's latest novel, An American Marriage, "upends all expectations, flipping the reader's perceptions and offering unexpected moments of clarity."
Atlantic staff writer Ed Yong writes an article titled "I Spent Two Years Trying to Fix the Gender Imbalance in My Stories."
The Guardian explores the ways in which the male gaze "is ruining our ability to see good art."
New York Times critics chose 15 remarkable books by women embodying "unexplored possibilities in form, feeling and knowledge" in the 21st century.
Shows We Want to See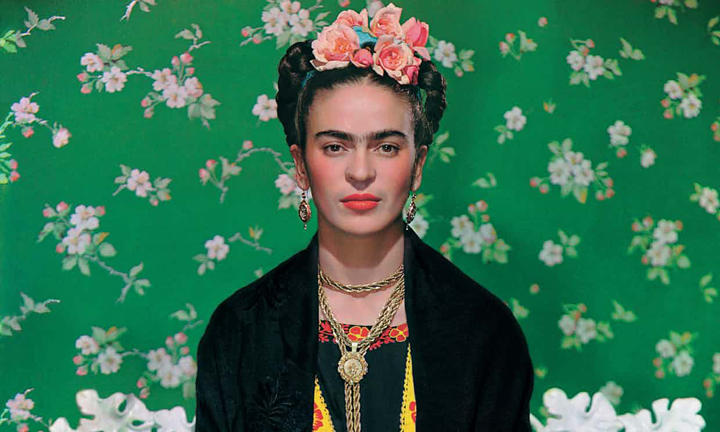 Frida Kahlo: Making Herself Up, opening in June at the Victoria and Albert Museum in London, will showcase more than 200 objects, including the artist's makeup, clothes, jewelry, and prosthetic leg.
The Main Museum in Los Angeles highlights the work of L.A. native and ceramist Dora De Larios, one the city's most vital, yet under-recognized artists.
The exhibition Women Artists—1st International Biennial of Macao features works by 132 female artists from 23 countries and regions.
Howardena Pindell's first major solo exhibition is on view at the Museum of Contemporary Art Chicago.